Pacific Standard Time
October 7, 2011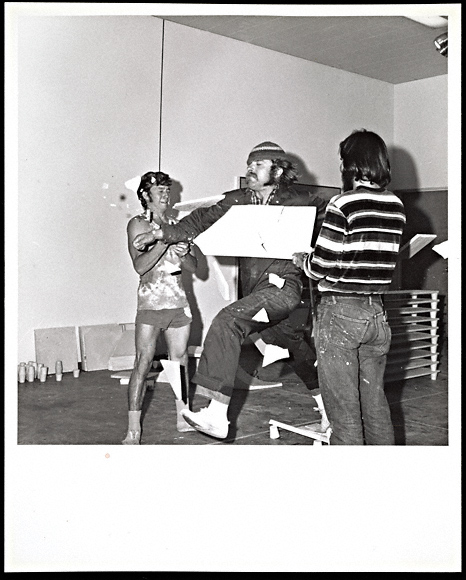 Start your Pacific Standard Time Journey!!
Starting in October, Southern California will be hosting one of the largest and most exhilarating artistic collaborations the world has ever seen. According to the Pacific Standard Time handbook, "Pacific Standard Time is a collaboration of 60 cultural institutions [in Southern California] and more than 1350 artists … [working] to tell the story of the birth of the Los Angeles Art Scene".  The art exhibits on display will focus on the post – World War II period ranging from 1945-1980. Many exhibits never seen in public will make their debut in multiple museums like the LACMA, Getty and the Norton Simon Museum.
Not only is Pacific Standard Time allowing world-renowned institutions to collaborate on the same event, but it is also calling all southern Californians and members of the worldwide artistic community to partake in the spectacle that the Getty Museum has put together.  It is a great opportunity for Oxy students to see what the Los Angeles and Southern California art scene has to offer.  Even though it seems like there are too many places and museums to visit, Pacific Standard Time has created an efficient application on their website to help narrow down your options. The application is called
My Time
and it is designed to customize your own Pacific Standard Time experience.  It will take less than a minute and it is a fast and easy way to get started on your Pacific Standard Time journey. Here is the link to Pacific Standard Time:
My Time application
. In addition, if you want to get involved with the Pacific Standard Time event, you should sign up to be a volunteer! This event will be going on for the next six months so there are plenty of opportunities to lend a hand. If anyone is interested in volunteering in any museum collaborating in the event, then you should visit the
Volunteer Program website
and sign up for a shift.