Busy as a Bee! (even though it's not spring...technically)
Busy as a Bee! (even though it's not spring...technically)
February 19, 2012
Hello Everyone! Long time no see! It's hard to believe that this is already the fourth week of school. I don't know where all the time has gone!
fig. 1a
Actually, I do know where it's gone (see Fig. 1a). This week has kind of been a rest&recovery from last week, which as Formal Greek Recruitment, which was lots of fun, as usual, but also very busy! I've talked briefly about recruitment before here , but I'll explain in more depth this time. The time commitment is something like 3 hours for the first two nights and 2 hours for the second night, but the time passes quickly. Before I get too far ahead of myself, let me explain Greek Life at Oxy.
You absolutely do not need to know this to be Greek.
There are two recruitment periods for the Greek Organizations at Oxy--Informal Recruitment in the fall and Formal Recruitment in the spring. Unlike the way it is a big schools, freshman can't go through recruitment until the spring. The whole shebang lasts for one week, during which you go around to all the greek organizations (Zeta, Alpha, Delta and Theta) and decide which feels like the best fit for you. The first night is a meet-and-greet, the second night is philanthropy, and the third night is reserved for preference dinners, where you pick your top two preferred organizations. This usually takes two days, with two of the organizations going each night. On the last day of recruitment, you pick up your bids in the morning and decide which organization you will join, or whether you want to join one at all. At 5:30 is coming out the door ceremony, where you run out of the mailroom to your
cheering organization. Lots of pictures and excitement ensues! That was a rather long explanation,but now you know! and knowing is half the battle.
The ideal location for the next zombie film
This year, I'm on my Sorority's Exec(utive) board. I am the facilities director, but we don't have any facilities, so my job is to take care of the storage unit and keep it inventoried. In other news, I officially declared my History major! I don't know why it took me so long. It's been what I've wanted since the very beginning, "the beginning" being since I started looking at Oxy.
This is what History looks like, kids
Yes, it's hard for even me to believe, but there was a time when I was like so many of you out there, searching for an educational institution providing higher education or specialized professional or vocational training, otherwise known as a college. I'll talk more about my decision to come to Oxy in the next post, because it's a rather long story that deserves it's own post! Get. Excited. In addition to recruitment, part of the reason I've been a little AWOL is because I was finishing my study abroad application to go to Japan next spring. Perhaps you are wondering,"hold on a second, that's a year away! If the Mayans were right, you'll never make it! None of us will!" First of all, don't worry about the Mayans. They have their own thing going on. Second of all, I applied so early because of a change in the IPO's policies. They now have priority applications for students who know where they want to go. It makes
Looks like a historically important castle or something, right? oh, but they're warehouses. Even warehouses in Japan are pretty.
things easier for everybody, I guess. Anywho, the oxy application itself isn't that daunting. The hardest part is the three part statement of purpose, with each part having a 300 word limit. The word limit is what made it a challenge for me; I've wanted to go to Japan for almost 4 years, so condensing my reasons for wanting to go down to only 300 words was quite challenging. Even though acceptance into study abroad is competitive, Oxy really tries to make it possible for everyone to go if they want to. Even if you can't or don't want to go abroad for a full semester, there are grants and Richter scholarships for research abroad. It's up to you to search for the opportunities, but if you really want to go abroad, there are plenty of ways to do it! Other than school and theta, I've been busy with two things, one new and one not-so new: My job at the green bean and piano lessons. Like my decision to come to Oxy, I'll talk about the Green Bean in the next post, but I will go ahead and tell you about piano lessons!
My favorite practice room
At Oxy, there is a fine-arts requirement, which you can fulfill through either classes or music lessons. Since my schedule is usually pretty jam-packed with classes already, I opted for the latter option. I took voice lessons in my first semester at Oxy, but I soon realized that I get nervous singing in front of people (which is normal, right? Right guys?), so after a 7 year hiatus, I am back at the piano taking formal lessons.
Booth Courtyard, such a relaxing place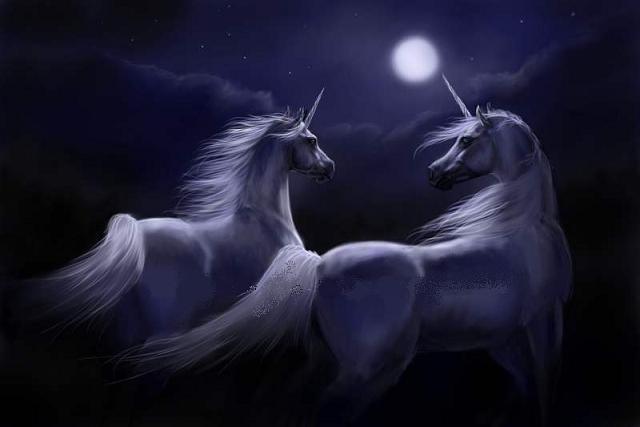 what comes up when you search for "Claire de Lune"
Since I spend a lot of time in booth practicing anyway, I figured I might as well take lessons again. Right now, I am learning Claire de Lune, which is a bit of a stretch for me in terms of the level I am at, but I enjoy the challenge. As usual, this post has gotten wildly out of control, as far as length goes. I will leave you here for now, until next time, which will be much sooner than last time. Here is a parting gift, a video about subduction, complements of my Geology professor. You should recognize the tune, if you're a fan of the man in black.