2011-2012
Theater Department Productions
Fall | Spring | New Play Festival | Special Events
FALL 2011
Dynamite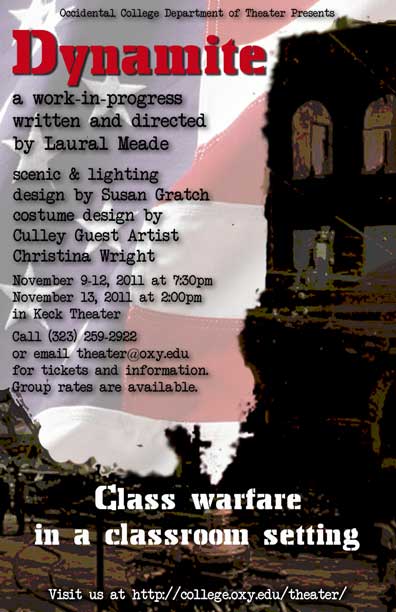 Directed and original material
by Laural Meade
Scenic and lighting design
by Susan Gratch
Costume design by Culley Guest Artist Christina Wright
November 9-12, 2011 at 7:30pm and November 13 at 2:00pm
in Keck Theater
100 years after a bomb kills 21 workers at the Los Angeles Times, a group of students explores the contemporary resonances and theatrical possibilities of "the most important episode in the history of the American labor movement." Using dance, noir, camp, and drama they re-stage a class war in a classroom setting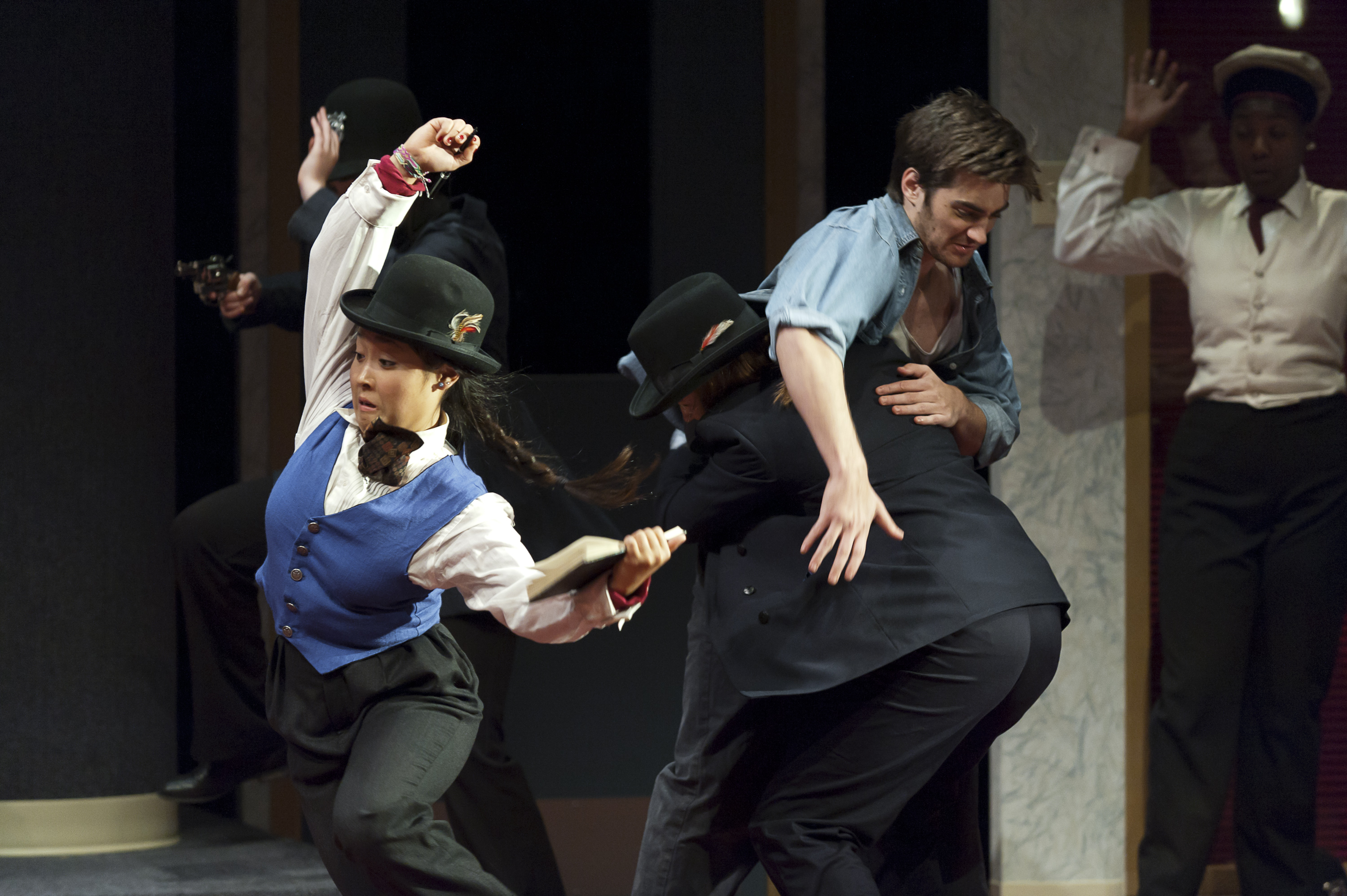 Check out more production photos on flickr!
Dynamite program
You Never Can Tell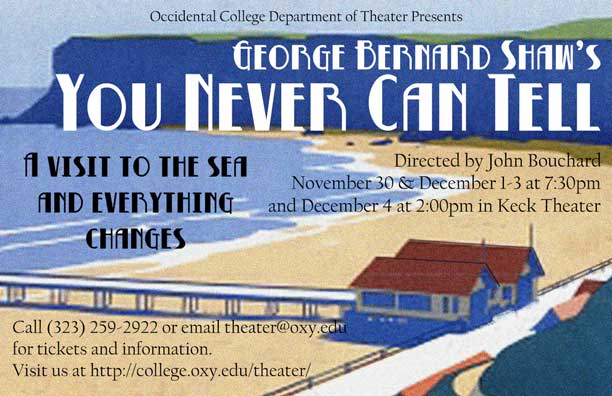 Written by George Bernard Shaw
Directed by
John Bouchard
Scenic and lighting design by
Susan Gratch
Costume Design by Tom Slotten
November 30 and December 1-3, 2011 at 7:30pm and December 4, 2011 at 2:00pm
check out our production photos on
Flickr
!
Shaw's early comedy celebrates the sheer vitality of life, the delights and absurdities of sex and romance, and a canny cynicism about politics and social norms. Set in an English seaside resort, the piece opens with a trip to the dentist by Dolly Clandon, an exasperatingly inquisitive daughter of a moderately famous mother who writes self-help books for the modern family. Her gorgeous—but apparently cold as ice—older sister and precocious twin brother tumble in and a lunch date is set with the young, more or less penniless, dentist and his old fashioned, curmudgeonly landlord—who it turns out is the children's father, whom Mrs. Clandon left, with the children, eighteen years earlier. At lunch, sociological, sexual and familial chaos follows: ultimately refereed and negotiated by a family friend and the slyest and wisest of English waiters together with his son. The play is enormous fun, and remarkably perceptive about what matters in life.
Doll House
Written by Henrik Ibsen
Translated by Paul Walsh
Directed by Alan Freeman
April 5 & 7 at 7:30pm, April 6 at 4:00pm & May 17 at 7:30pm in the Keck Theater Rehearsal Studio (K208).
With special performances March 28 & 29 at 7:30pm at the Neighborhood Church (301 N. Orange Grove Avenue, Pasadena, CA 91103)
check out our production photos on Flickr!
Ibsen's Victorian time bomb! It showed the way to generations of actors, directors, and writers. When his Nora slammed the door, the shock wave rattled the western world, and it shakes to this day. A Doll House gave birth to Modern Drama of which Ibsen is often called the patron saint.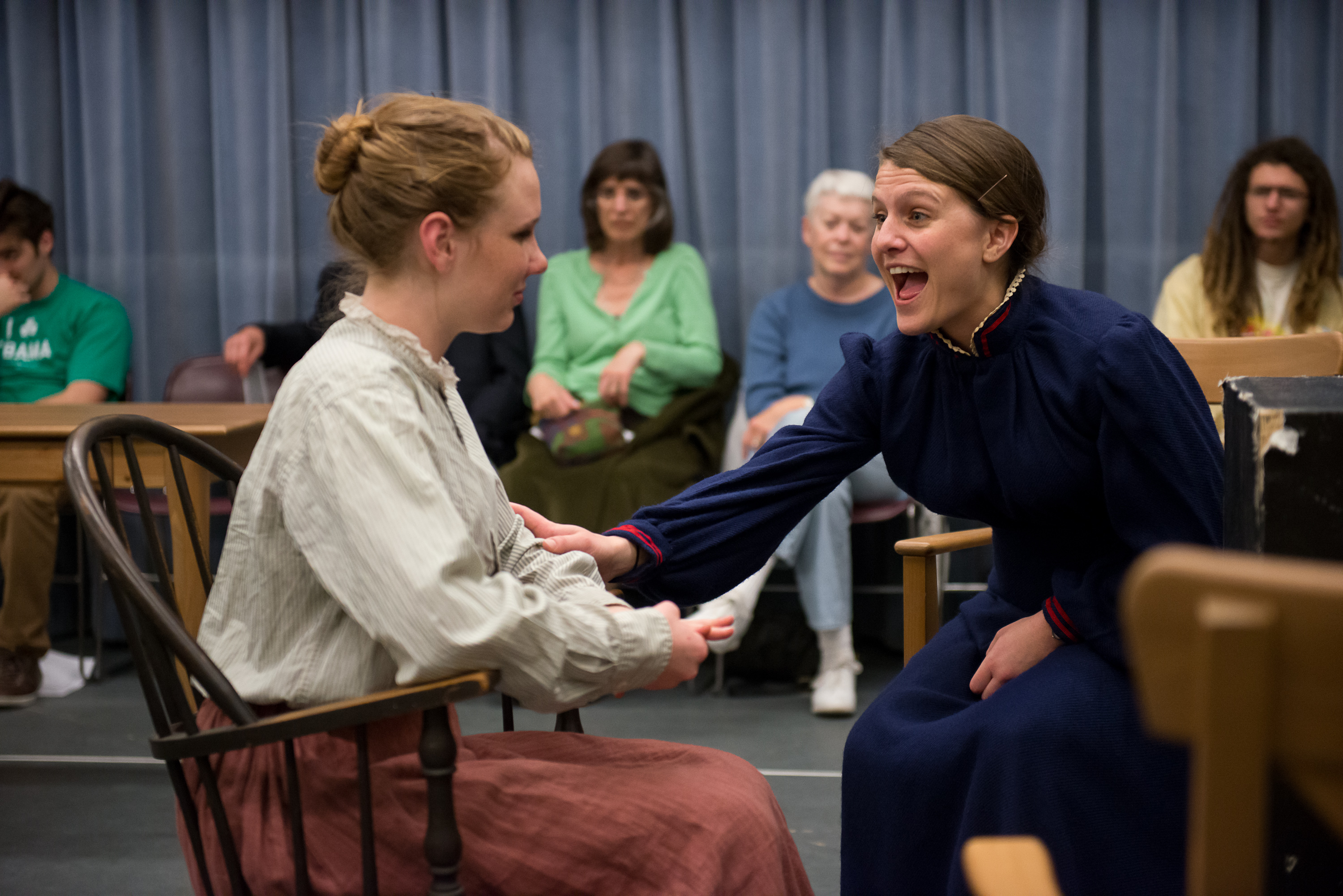 Check out more production photos on Flickr!
Doll House program
Big Love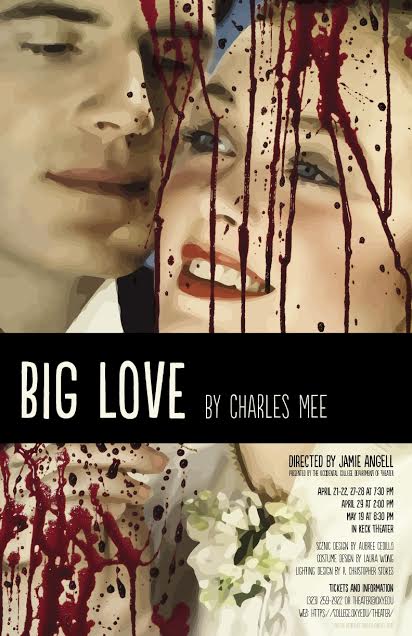 By Charles L. Mee
Directed by Jamie Angell
Scenic design by Aubree Cedillo
Costume design by Laura Wong
Lighting design by Christopher Stokes
check out our production photos on Flickr!
Fifty brides flee their fifty grooms and seek refuge in a villa on the coast of Italy in this modern re-making of one of the western world's oldest plays,The Danaids by Aeschylus. And, in this villa on the Italian coast, the fifty grooms catch up with the brides, and mayhem ensues: the grooms arriving by helicopter in their flight suits, women throwing themselves over and over again to the ground, pop songs and romantic dances, and, finally, unable to escape their forced marriages, 49 of the brides murder 49 of the grooms – and one bride falls in love. About the same odds as today.
April 21, 22, 27 & 28, 2012 at 7:30pm
April 29, 2012 at 2:00pm
May 19, 2012 at 8:30pm
all performances in Keck Theater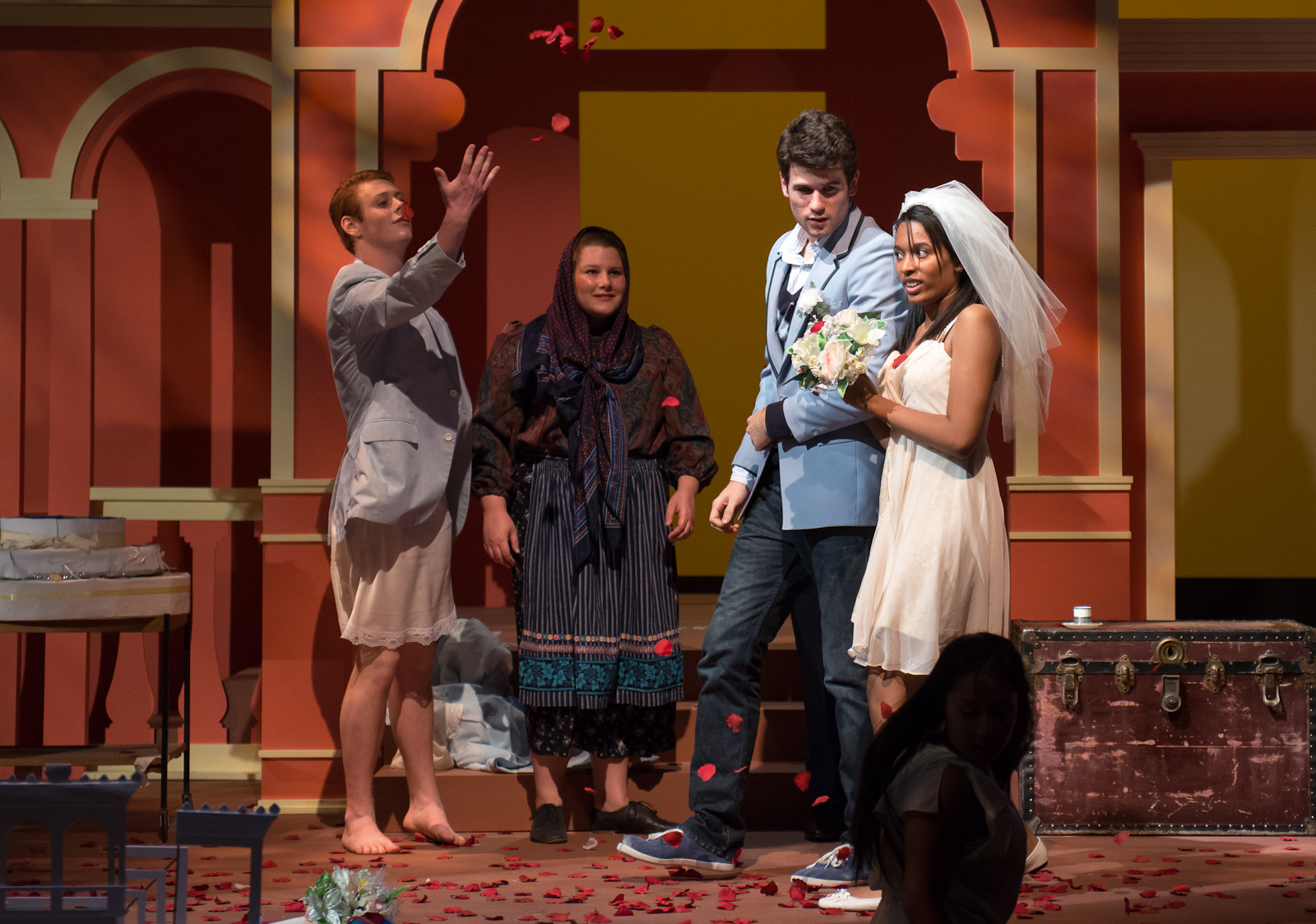 SPECIAL EVENTS
Audition Workshop Guest Speaker Series
February 13 – Carie Yonekawa (Oxy alumna)
February 17 – Melissa Berger (agent, CED Talent)
March 26 – Mitchell Gossett (agent, United Talent)
April 2 – Christine Dunford (actress)
April 9 – Beth Holmes (casting director, Beth Holmes Casting)
April 16 – John Billingsly & Bonnie Friedericy (actors, Bonnie is an alumna)
April 23 – Alan Bruun (Creative Director, Disney, alumnus)
April 30 - Beth Holmes (casting director, Beth Holmes Casting) for a second visit to the class!
Stage Combat Workshop with Nick Erickson
March 3-4, 2012
The Stage Combat workshop will focus on the basic skills necessary for effective unarmed or hand-to-hand combat for the stage. Students will learn a choreographed fight with a partner that includes slaps, punches, kicks, chokes, rolls, and falls. The workshop will finish with student presentations of their fight to their peers and invited guests.
Paid for in part by the Remsen Bird Fund of Occidental College
Phone: (323) 259-2771
Email: beatrice@oxy.edu
Fax: (323) 341-4987
Box Office Phone: (323) 259-2922
Box Office Email: theater@oxy.edu