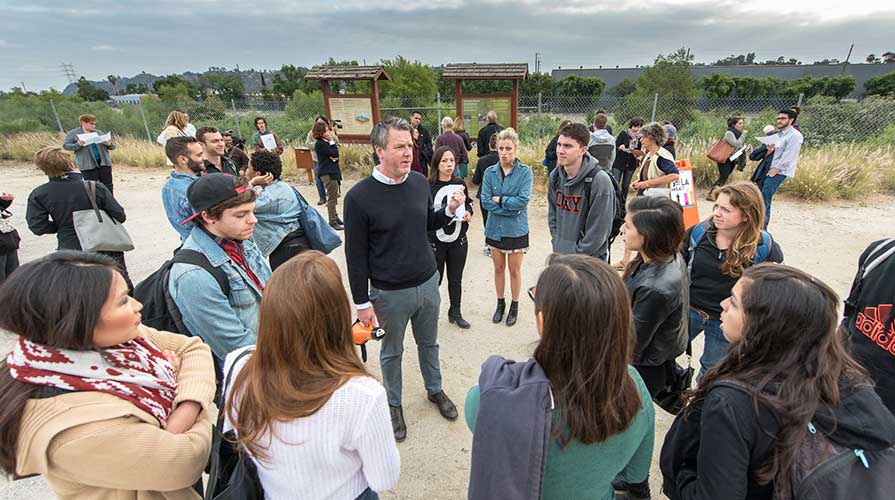 Christopher Hawthorne is the architecture critic for the Los Angeles Times, a position he has held since 2004.
He has also been a columnist for the Los Angeles Times Magazine. Before coming to the Times he was architecture critic for Slate and a frequent contributor to the New York Times. His work has also appeared in the New Yorker, the Washington Post, Metropolis, Architect, Harvard Design Magazine, Domus, I.D., Volume, Print, Landscape Architecture Magazine, and Architectural Record, among many other publications. He is the author, with Alanna Stang, of The Green House: New Directions in Sustainable Architecture, published by Princeton Architectural Press, and has contributed essays to several books on art, architecture, and design, including Maynard L. Parker: Modern Photography and the American Dream, edited by Jennifer Watts (Yale University Press).
Hawthorne grew up in Berkeley, California, and and is an honors graduate of Yale, where he studied political science and architectural history and readied himself for a career in criticism by obsessing over the design flaws in his dormitory, designed by Eero Saarinen. In addition to Occidental, where he directs the 3rd LA Project, he has taught at Columbia University, U.C. Berkeley and the Southern California Institute of Architecture.