"Oxy Upward Bound impacted me by helping me realize I was worth more than I thought I was. It changed my personal goals of graduating from high school to college. Completely changed my life."
-Rodrigo Chavez '98, Wilson High School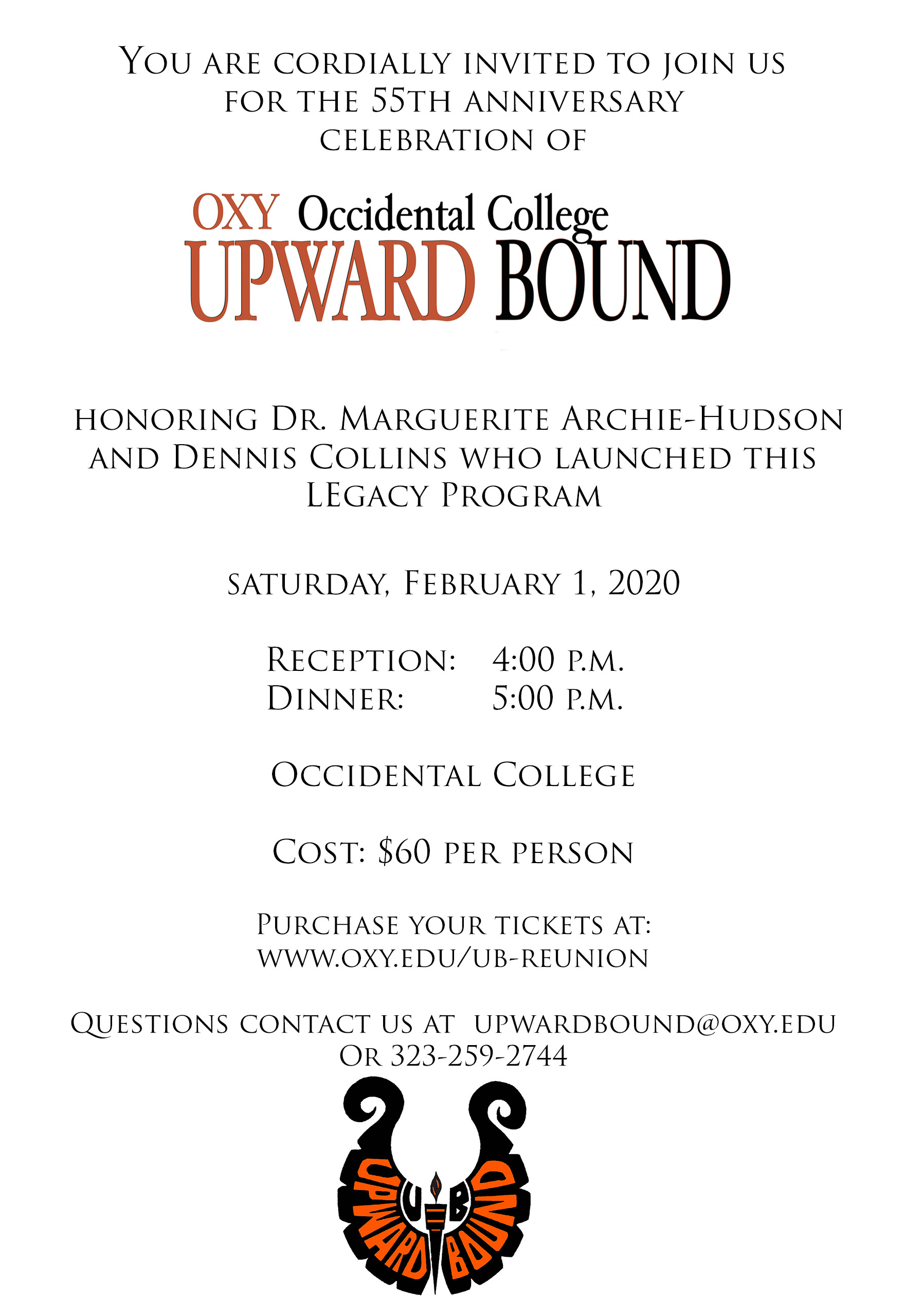 Don't miss out!
Join us in celebrating the 55th anniversary of the Upward Bound Program at Occidental College. We will honor Marguerite Archie and Dennis Collins who helped launch the program in 1966.
Have fun with old and new friends and relive fond memories! Spread the word to Upward Bound Alumni and Past staff members you know!
Oxy Upward Bound 55th Anniversary Celebration
February 1, 2020, 4 PM
Occidental College
Cost: $75 per person 
Online Registration has closed.  Please email Jesus Maldonado at maldonad@oxy.edu if you are interested in attending. Space is limited.
If you would like to make a gift to Upward Bound at Oxy in honor of Marguerite or Dennis, please click here and indicate 'Upward Bound' in the 'Designation' field
Update your contact Information
Submit a testimonial regarding Upward Bound