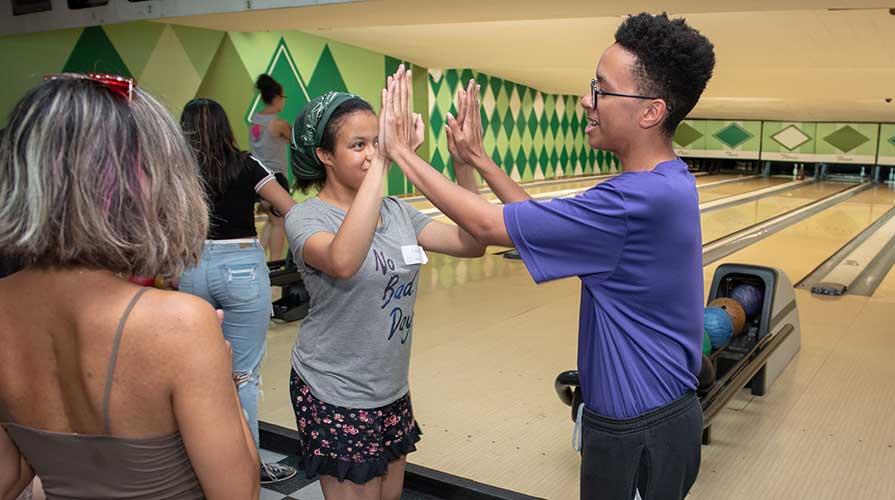 Congratulations on your child's acceptance to Occidental College! We know what hard work and sacrifice the entire family took on to make this possible. We share your pride in this major milestone in your student's life.
Now, as a first-step towards a successful college experience and towards college graduation, your student has been selected to attend the Multicultural Summer Institute (MSI).
By participating in MSI your student will earn 4-units of credit (the equivalent of one Oxy course) toward their degree. The course is divided into three integrated components throughout the academic year: a 2-unit summer remote learning course, a 1-unit community dialogue in the fall, and a 1-unit community-based project in the spring. These classes are taught by Occidental College professors. Students will engage in deep discussions about social justice and diversity, sharpen leadership skills, and once on campus in the fall explore Los Angeles with their MSI faculty and student cohort. Upon completion of the course students will also meet one of Occidental's Core Program requirements, U.S. Diversity.
With the exception of a $25 deposit (which can be waived if necessary), MSI is free! Occidental College covers the cost of tuition. 
Your student should participate in MSI because he or she will:
make friends before the start of the academic year

work on writing skills

earn one course equivalent for free

get a jump on college

meet experienced students

get to know faculty

get to know the campus early

build support networks with administration

explore Los Angeles

get an understanding of the residential college experience
Congratulations once again. Welcome to the Occidental family.
---