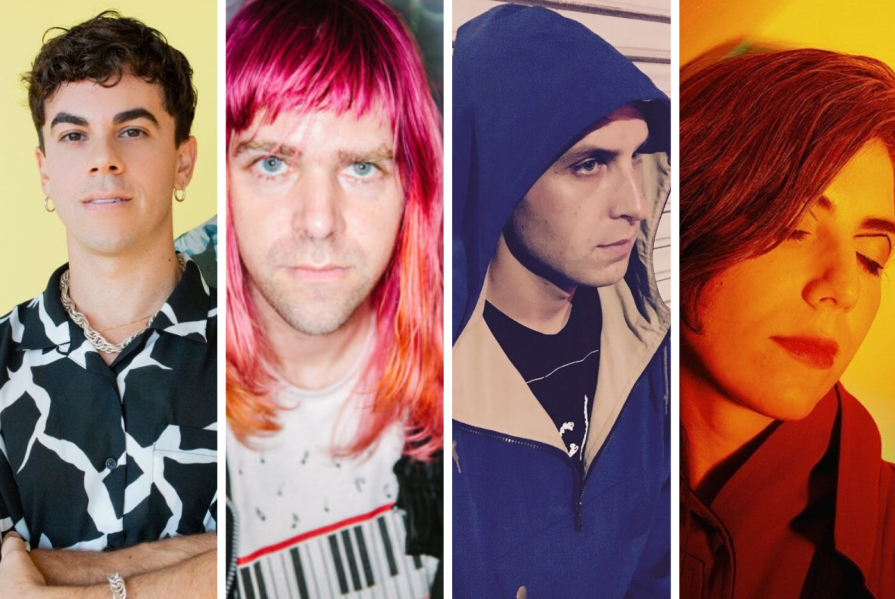 Join us for four conversations with four prominent songwriters.
The Music Department presents four events In conjunction with MUSC 252, Introduction to Songwriting, hosted by Johnston-Fix Professor of the Practice in Songwriting, Ramona Gonzalez. Ramona will lead a lively discussion with colleagues Asa Taccone, Ariel Pink, Cole M. Grief-Neill, and Julia Holter.
Join us on these dates to meet Ramona and our guests:
February 27, 2020: Grammy Award-Winning singer/songwriter, Asa Taccone
March 5, 2020: acclaimed singer/songwriter, Ariel Pink
April 2, 2020: 5x Grammy Award-Winning producer/songwriter, Cole M. Grief-Neill
April 16, 2020: acclaimed singer/songwriter, Julia Holter
All talks will take place from 4:30-5:30pm in Booth Hall, Room 204. These events are free and open to the public. This series is sponsored by the Remsen Bird Fund.