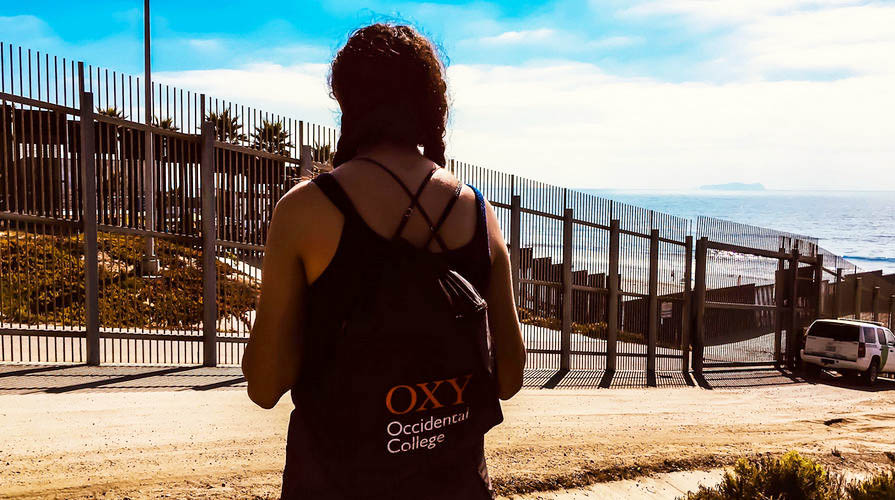 Explusions: Un/documented Migrants, Refugees, and the Stateless (Fall 2019 - 8 units)
"Expulsions" is a special 8-unit CSP course taught by a team of three faculty members. Most courses at Occidental are 4-units, so "Expulsions" would count as two courses on your fall schedule. In addition to satisfying the Fall CSP requirement, this 8-unit course fulfills the Core Global Connections requirement and will count as an elective for students who go on to major in Diplomacy and World Affairs (DWA).
Introduction
Un/documented migrants, refugees, and those who have been subject to other forms of statelessness lack the rights and protections that state citizenship confers. Philosopher Hannah Arendt wrote in 1943—in the midst of her own dispossession—that the contemporary world had created a "new kind of human being," one represented by millions of post-WWII refugees. The world around us in 2019 shows a resurgence both in numbers of the refugees as well as the rise of xenophobic nationalism that has produced not just refugees but a range of different forms of statelessness.
According to the United Nations, 244 million people currently live in a nation-state that is different from where they were born. There are now 65 million people (or 1 out every 113 people in the world) who are refugees, asylum seekers, or "internally displaced" within their home country. For many people displaced outside of their birth country, their very expulsion may result in the loss of nationality along with the denial of basic human rights, including education, healthcare and the right to political participation. Many other displaced peoples struggle with accessing legal employment and, still others lose their freedom of movement and the right to political participation.
This CSP class suggests that these "expulsions" epitomize conundrums that constitute contemporary global politics. To understand why this is, we will investigate the economic, political, and social forces that impel such expulsions. We specifically ask:
Why do countries rich in natural resources produce millions of migrants or refugees?
Why are wealthier states unwilling to welcome migrants or offer refuge to asylum seekers?
Why in an era of unprecedented economic prosperity and global exchange do we see the rise of xenophobic populisms in Europe and the U.S.? Why do some activists seek to expel migrants and or reject refugees?
What has the international human rights regime done in response to the crises created by these right-wing populist movements?
And how can such expulsions be best addressed at the global and local levels?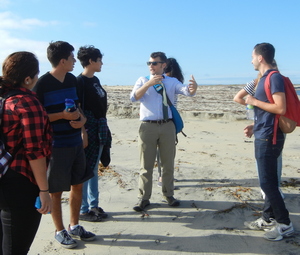 This class will bring to bear diverse intellectual work on migration, refugees, and statelessness, including from human rights studies, international political economy, security studies, and the sociology of migration and global movements. Our interdisciplinary approach also incorporates humanities by focusing on cultural representations of un/documented migrants, refugees as well as other displaced people. We will pay close attention to film, literature, music, and other cultural artifacts that address the social-political traumas that result in or reflect statelessness. Finally, we will also explore the spaces, politics, foods, and cultures of migrants and refugees in various ethnic enclaves of Los Angeles as well as journey to the U.S.-Mexico border, a site that vividly embodies the issues this class addresses.
This is a course designed to immediately confront incoming Occidental students with the urgency of the contemporary global crisis embodied by forced migration, refugee flows, and statelessness. The essential conundrum students will be forced to face is how denial of basic rights produces such expulsions and, thus, how we must collectively think about how broader struggles for freedom, equality, and democratic representation are essential to counteracting the forces that impel expulsions at the global and local levels.
Who is this course for?
This course is open to all first-year students, but is particularly ideal for students who would like to explore a major in Diplomacy and World Affairs, Economics, Politics, or Sociology.
Professor, Sociology; Advisory Committee, Latino/a and Latin American Studies
(323) 259-2943
Dolores Trevizo is a political sociologist and teaches courses in political sociology, social movements and revolutions, theory, immigration to the United States, and quantitative research methods.
Associate Professor, Diplomacy & World Affairs
(831) 406-1231
Sophal Ear's research and teaching focuses on international political economy, security, and development, including how to rebuild countries after wars. He specializes on Southeast Asia and is a leading authority on Cambodia.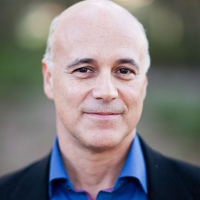 Professor, Diplomacy and World Affairs
(323) 259-1493
Anthony Tirado Chase's research and teaching interests focus on human rights, the work of international organizations, and the politics of the Middle East and broader Muslim world.