The ASSETS Program: Aspiring Scholars Studying Economics To Succeed

What is the source of economic inequality and how can we combat it? Can globalization benefit everyone? What is the economic impact of immigration on the U.S. economy? What are the economic and social costs of climate change and pollution? Why do women earn less than men? How does an aging population impact our economy? Will advances in technology change the way we work? How do we achieve a sustainable economy? Are exports better than imports? Does an increase in the minimum wage help workers? How should we deal with rising health care costs? How can we use big data to understand and solve economic and social problems?
Economics affects everyone's lives. Learning about economic concepts can help you to understand the news, make financial decisions, shape public policy, and see the world in a new way. If you are interested in finding answers to the questions above, join ASSETS!

ASSETS is a unique integrated first-year learning community for students interested in economic and social issues. The ASSETS program combines ECON 101 (Principles of Economics I), ECON 102 (Principles of Economics II), and two economics-related CSP courses (CSP 5: Economics by Example and CSP 56: Increasing Returns to Economics), letting you complete your two required first-year Cultural Studies Program seminars, as well as the year-long economics introductory sequence. ASSETS integrates theory and application through the use of analytical models, data, and public policy analysis. ASSETS will provide you with training in qualitative and quantitative reasoning that will serve to strengthen the way you think and write. This program serves as an excellent foundation for just about any major you might pursue at Oxy.
ASSETS Course Plan
|   | Economics Course* | Cultural Studies Program Seminars* | Additional Courses |
| --- | --- | --- | --- |
| Fall 2019 | ECON 101: Principles of Economics I | CSP 5: Economics by Example | Two additional courses (student choice) |
| Spring 2020 | ECON 102: Principles of Economics II | CSP 56: Increasing Returns to Economics  | Two additional courses (student choice) |
*Courses taken with the ASSETS cohort.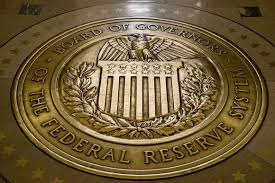 Because students participating in the ASSETS program take these courses together as part of a learning community you will form strong, positive relationships with your classmates and instructors; engage more deeply with the course content; and have an academic and social support network to achieve academic success. This is an amazing way to kick off your academic career!
To enhance your first-year learning experience ASSETS will be supplemented by a rich set of co-curricular activities, including advising and mentoring by the ASSETS faculty, peer mentoring by junior and senior Occidental students, and individual and group tutoring sessions. ASSETS will also partner with Student Services and Occidental College's Undergraduate Research Program, as well as the Occidental Hameetman Career Center to sponsor workshops that support your adjustment to College life and help prepare you for your future career paths. This enhanced programming is a unique opportunity not offered in other courses!
Located in the heart of Los Angeles, Occidental College as an urban liberal arts college offers a unique opportunity to take learning outside the classroom and connect students with real-world experiences. The ASSETS program will take advantage of this by arranging guest speakers and trips to local government and non-profit organizations, such as the Los Angeles branch of the Federal Reserve Bank of San Francisco.
Economics... it's much more than you think!
Much more than finance, banking, business and government, a degree in economics is useful to all individuals and can lead to many interesting career choices. Check out this short video from the American Economic Association for some examples of how a background in economics can be a tool for solving very human problems.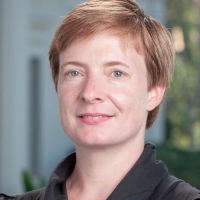 Professor, Economics
She has published several articles in this field. Her teaching experiences include courses in macroeconomics, international economics, international finance and economic history, as well as a course...
Associate Professor, Economics; Affiliated Faculty, Latino/a and Latin American Studies
Research | Teaching Research  Recent Research "Interior Immigration Enforcement and the Political Participation of U.S. Citizens in Mixed-Status Households" with Catalina Amuedo-Dorantes, Forthcoming...