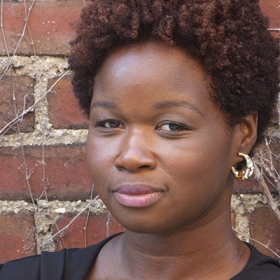 Assistant Professor, Politics
B.A. Carleton College; M.A., Ph.D. University of Chicago
Hours:
On Sabbatical - Spring 2020
Ainsley LeSure specializes in the subfield of political theory and her research and teaching interests include contemporary political theory, democratic theory, feminist theory, and the philosophy of race and racism.
Broadly, her research is oriented around the following questions: 1) How should we understand contemporary structural oppression and domination in the wake of the social movements of the 1960s and 1970s?  and 2) What does political resistance to contemporary structural oppression and domination require? Her current book project Racism Is in the World traces how the over-emphasis of the inner states of individuals – like implicit biases, intentions, motivations, sentiments, and aversions – in explaining the tenacity of racial injustice in the contemporary moment actually blinds us to the racial dynamics that are unfolding before our very eyes.  Largely, through the political thought of Frantz Fanon and Hannah Arendt, Racism Is in the World advocates for a worldly account of racism that emphasizes the impact and significance of what people say and do in the world as the key to developing, not only better explanations for why racial injustice persists, but better strategies of political and social intervention to end it.