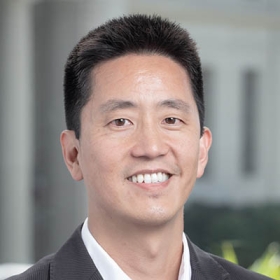 Associate Professor, Psychology
B.A., Cornell University; M.A., Ph.D., Michigan State University
Department Chair, Psychology
Hours:
Monday 9-10am in-person drop-in and Tuesday 10am-12pm virtual hours that can be booked on a regular basis. Additional appointment can be scheduled via briankim.youcanbook.me
Dr. Kim studies issues affecting people's performance in the workplace
He teaches a few courses focused on his area of specialization, Industrial / Organizational Psychology, including Organizational Psychology (PSYC 340), Assessment of Individual Differences (PSYC 460), and Practicum in Organizational Psychology (PSYC 498). Dr. Kim's work has been published in various scientific research journals and edited books, including the Journal of Applied Psychology, Psychological Bulletin, Organizational Research Methods, and Human Performance. His recent research interests have focused on the use of deception by job applicants, the improvement of selection assessments (e.g., time management), the scientist-practitioner gap for professional consultants, and the robustness of quantitative statistical methods. He also teaches general courses in the psychology department that have included Introduction to Psychology (101), research methods (200), and statistics (201). For those wishing to learn more about the field of Industrial-Organizational Psychology and its connection to related fields like Business Management, Human Resources, and Education, please visit www.SIOP.org.