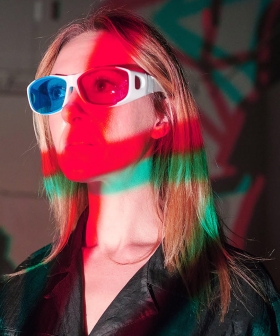 Non-Tenure Track Assistant Professor, Theater
MFA, California Institute of the Arts
Christine Marie is the Theater Department's Mellon Arts & Technology Professor of the Practice.
Christine Marie is a TED fellow and Sundance New Frontier director of (antiquated) A.R. a performance utilizing 19th-century stereoscopes she handmade and re-invented. The work originated at the McEvoy Foundation gallery and has appeared in a segment on Arte French TV and at Redcat. Marie's original work and design have been presented at Yerba Buena Center for the Arts, The Exploratorium, The Geffen Playhouse, South Coast Reparatory, and others. 
She began her career in the arts with the international award-winning company ShadowLight Productions. Marie traveled to Indonesia to learn aspects of Wayang Kulit ancient shadow theater then pursued a master's degree at the California Institute for the Arts in Integrated Media and Theater. 
Marie strives to break new ground within her form while being intrinsically tied to ancient art forms and the metaphysical exploration of light. She seamlessly integrates performers, objects, and special effects to elicit connections with concepts, phenomenology, and history in emotional and visually stimulating experiences.
Her recent collaborations include a virtual reality project with the avante-garde art collective The Residents with French artist Stephane Blanquet and co-designing a work exploring transhumanism with the German company Half Past Selber Schuld.
Marie has taught shadow animation at Pixar and DreamWorks Studios.