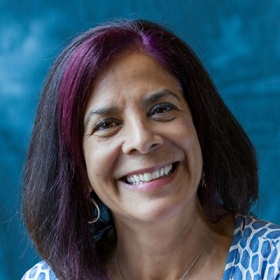 Non-Tenure Track Professor, Education; Director of the Community Literacy Center
B.A., UC Irvine; M.A., Cal State Dominguez Hills
Office:
Academic Commons Room 252
Author of the critically acclaimed The Amado Women, Zamorano brings her passion for creativity to college, middle and elementary school students.
As Director of Occidental's Community Literacy Center she is dedicated to the joy of it all: making the center a welcoming environment where meaning, action, and connection come together.   Inside the Academic Commons her students integrate technology, the arts, critical thinking and critical literacy.