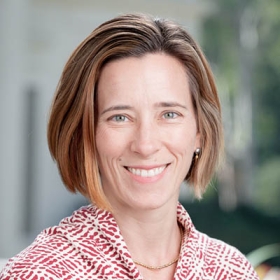 Non-Tenure Track Assistant Professor, Urban & Environmental Policy
B.A., Tufts University; Ph.D., Johns Hopkins Bloomberg School of Public Health
Jane Schmitz teaches introductory courses in Public Health and Global Public Health.
Publications
Schmitz J, Kral A, Chu D, Wenger L, Bluthenthal R. Food Insecurity Among People who Inject Drugs in Los Angeles and San Francisco. Public Health Nutrition. 2016 Mar 9; 1-9
Schmitz J, Pillion J, LeClerq SC, Khatry SK, Wu LSF, Prasad R, Karna SL, Shrestha SR, West KP.  Prevalence of Hearing Loss and Ear Morbidity among Adolescents and Young Adults in rural Southern Nepal. International Journal of Audiology. 2010 May;49(5):388-94.
Schmitz J, West, KP., Lee Wu, Khatry SK, LeClerq SC, Karna SL, Katz J, Pillion J. Vitamin A supplementation in preschool children and risk of hearing loss as adolescents and young adults in rural Nepal: randomised trial cohort follow-up study. British Medical Journal. 2012 Jan 10;344:d7962.
Richards AK, Schmitz J, Wipfli H.  Essentials of Global Community Health by Jaime Gofin & Rosa Gofin.  American Journal of Epidemiology.  March 2011.