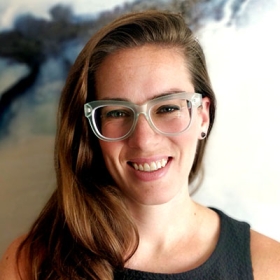 Non-Tenure Track Assistant Professor, Politics
B.A., Carthage College; P.h.D., George Washington University
Hours:
T 3:00-4:30pm & Th 10:00-11:30am
Professor Bauer's interdisciplinary teaching and research are at the intersection of international affairs, public policy, development, human rights, and contentious politics.
She researches how Latin American states govern to recenter themselves as global trends destabilize state sovereignty, and her recent work explores state responses to Indigenous rights, irregular migration, and human security regimes. She also researches teaching and learning practices; recent work is on politics research methodology courses, and teaching philosophies of faculty in the Midwest. For additional information, visit her website.