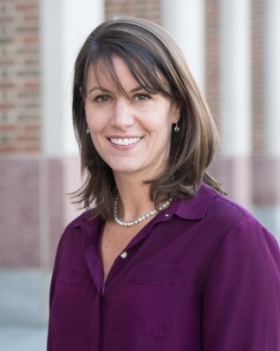 Billington Visiting Professor of United States History
B.A., University of Rochester; Ph.D., Yale University
Hours:
W 3:00-4:30pm and by appointment via Zoom, see syllabus for login details. Appointments can be scheduled here.
Leslie Butler is the 2020-2021 Ray Allen Billington Visiting Professor in U.S. History. She has taught in the History Department at Dartmouth College since 2003. Her work focuses on American politics and culture, with a particular emphasis on debates over liberalism and democracy.  
Dr. Butler is the author of Critical Americans: Victorian Intellectuals and Transatlantic Liberal Reform (University of North Carolina Press, 2007) as well as articles on Alexis de Tocqueville, John Stuart Mill, and Abraham Lincoln. She is currently working to complete a book manuscript entitled Democracy and the "Woman Question" in Nineteenth-Century America. This research, which has been supported by a fellowship from the National Endowment for the Humanities, examines how nineteenth-century Americans, in debating women's rights and responsibilities, probed the meaning and limits of their democratic experiment, an experiment very much contested the world over throughout the century.
While at Oxy, she will teach a course on voting in America and a course on the way Hollywood has shaped Americans' collective historical consciousness.