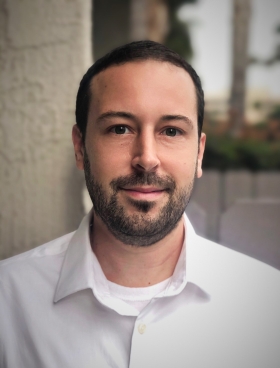 Non-Tenure Track Instructor, Religious Studies
B.A., M.A., University of Oregon; Ph.D., UCLA
Areas of specialization: Buddhist Studies, Japanese Studies, ritual studies, religious learning, performativity
Prof. Hayes offers classes on Zen Buddhism and Buddhism on the Silk Road. His research focuses on ritual practice in early modern Japan and its intersection with knowledge production, learning, patronage, and social formations. His dissertation examined the pedagogical and performative transmission of religious knowledge through a Shingon ceremonial lecture (kōshiki) delivered at the Kyoto temple Chishakuin. This project took shape through long-term research conducted in Tokyo, where he was a 2016–2018 Visiting Researcher at Taisho University and 2016–2017 Research Fellow at Waseda University.
His current research focuses on the hagiographic provenance of Japanese hymns (wasan), which is part of a broader project that explores the heuristic benefits of ritual in Buddhist East Asia generally. He has published in the Journal of Religion in Japan, the Journal of Asian Humanities at Kyūshū, and for Bloomsbury Publishing.
He serves as an interviewer for The Religious Studies Project Podcast, Buddhist Studies editor for the online magazine The Digital Orientalist, and copy editor for the Journal of Global Buddhism.