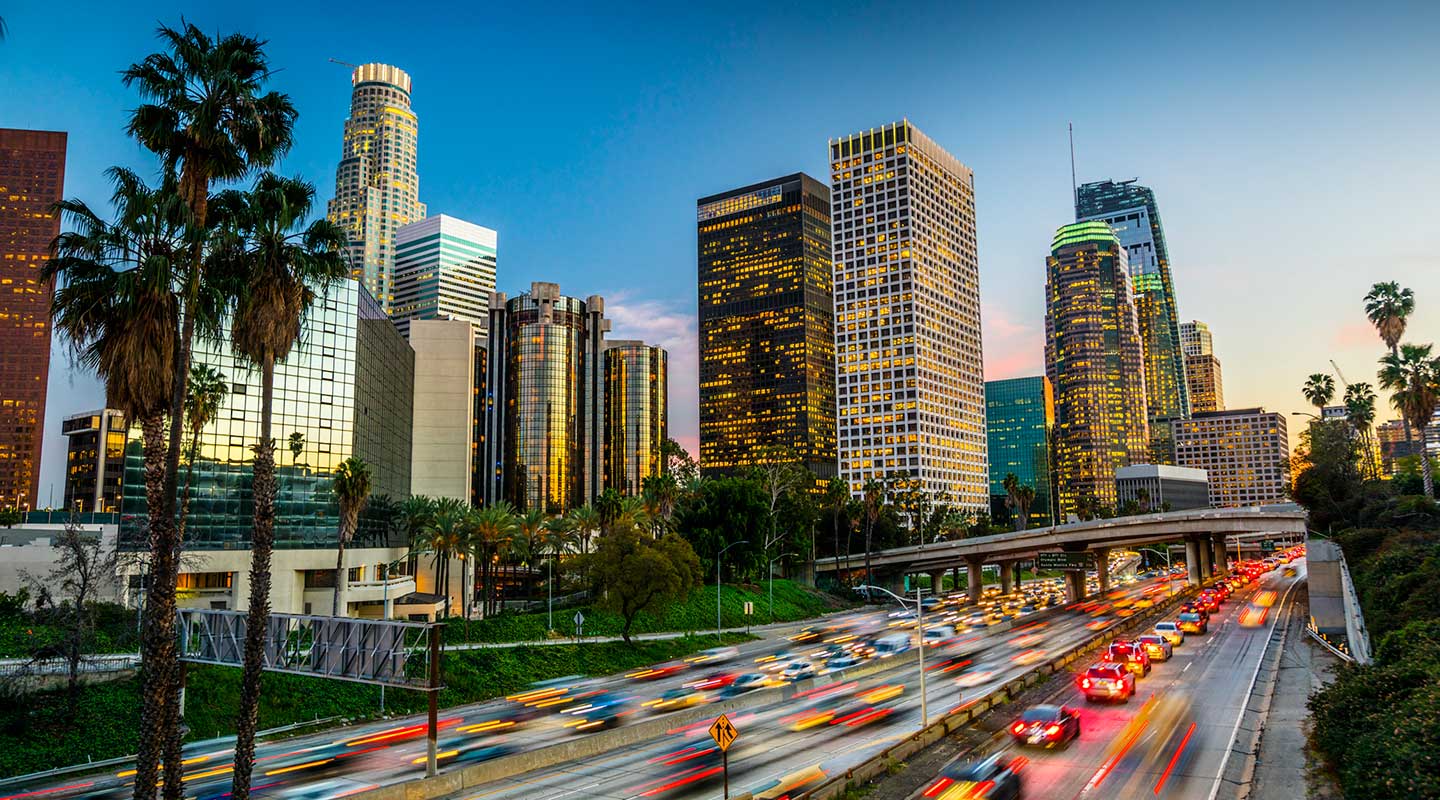 Learn about our partnerships on- and off-campus.
In the Community
Since February 2018, the John Parke Young Initiative at Occidental College has partnered with the Los Angeles Mayor's Office to localize and adopt the 2015 United Nation's Sustainable Development Goals (SDGs) to better reflect and address the needs and priorities of the L.A. community. The L.A.-SDGs project demonstrates the many ways in which the global political economy can drive change and innovation on multidimensional issues at the municipal level, as well as how cities can play a role in mobilizing efforts from the bottom-up to influence global policy across a broad range of policy issues.
Through this partnership, students have had the opportunity to not only investigate the broad dimensions of sustainable development and its many stakeholders at the global level, but also to articulate these nuances to inform city policy and community action. The academic support provided by faculty and students has helped propel city initiatives on not only reporting on the SDGs, but also highlighting spaces for mobilization around key issues, from forming partnerships across city sectors and level, combating poverty and homelessness, innovations on climate policy, and strengthening institutions and capacity-building.
Partnership on the U.N. Sustainable Development Goals in L.A.
Keynote Address by Mayor Eric Garcetti at Occidental, Feb. 2018
On Campus
In collaboration with Oxy's Cultural Studies Program, the Young Initiative has provided campus programming and support since 2013. The Young Initiative has supported the following CSP themes: Global Cities / Local Realities (2018-19), (Eco)systems of Power (2017-18),  Re-envisioning Metropolis: Los Angeles and the Urban Arts (2016-17), Sustainability (2015-16), Emancipation (2014-15) and Water & Power (2013-14). 
Read more about this year's speakers. For additional info about these events, please contact the Young Initiative at younginitiative@oxy.edu.