Learn more about Occidental College and get helpful tips to kick off your college search process!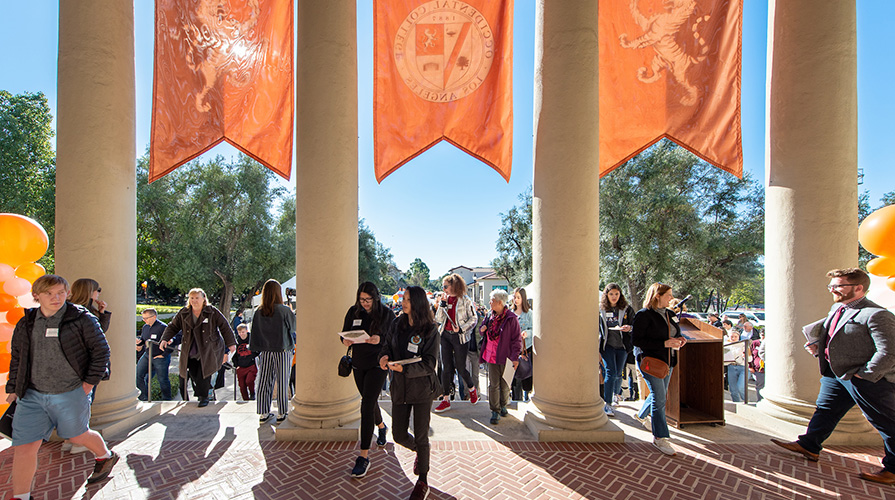 We welcome all high school juniors and their families to spend Tuesday, February 22, 2022 at 9 a.m.–4 p.m. on campus for a comprehensive introduction to the college search process. Learn more about what it means to experience a liberal arts education, how we combine living and learning in our residential communities and the ways students use Los Angeles as a laboratory for their research. Guests will have the opportunity to tour our campus, sit in on a class, participate in student and faculty-led panels, and attend college application and financial aid workshops. Please note that all visitors to the College are required at check-in to show proof of full COVID vaccination.
We hope to see you there!
As of now, this event is still scheduled as an in-person event, but continue to monitor this space and emails from campus for updates.