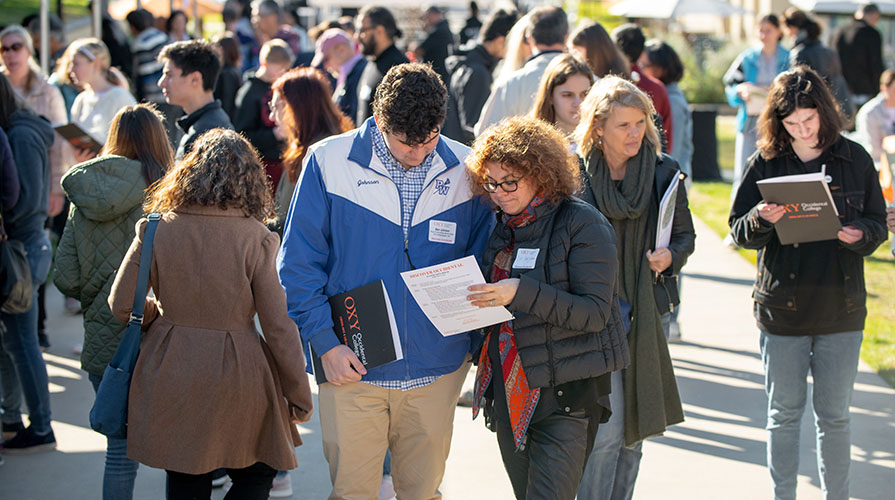 Come visit Occidental College to kick off your college search process!
We welcome all high school juniors and their families to spend Tuesday, February 21, or Wednesday, February 22, on campus for a comprehensive introduction to the college search process.
Learn more about what a liberal arts education in Los Angeles entails and how we combine living and learning on our residential campus. Guests will have the opportunity to tour our campus, participate in student and faculty-led panels and attend college application and financial aid workshops. Check out a preview of the program (same for both days, each taking place from 8:00a.m. - 2:15p.m.)
Register below for whichever day works best for you. Please only register for one date as both events will be offering the same program elements. We hope to see you there!
Please note that all visitors to the College are required at check-in to show proof of full COVID vaccination.