Student Research
Read about student experiences here:
Columbia Shafer 2014
Last summer I was lucky enough to participate in the Undergraduate Research Center's summer research program. I had just returned from a semester abroad and I jumped right back into academic life at Oxy as a summer research fellow. I was assisting Professor Andrew Shtulman with his research on naive conceptions of science alongside another student. What we were interested in was how childhood ideas about science persist into adulthood. An example of this is a child who grows up thinking that the sun goes around the earth--at some point in their education they learn that actually it's the opposite, that the earth goes around the sun. Yet even as an adult, with the accurate knowledge that the earth orbits the sun, they may make the mistake of saying the opposite if their brain is overworked. This phenomenon had already been established, but we wanted to know what factors affect it as the phenomenon applies to a wide range of different scientific fields. We hypothesized and then found support for the idea that perceptual qualities (what things look like) and lexical co-occurrence (how we talk about things) are part of why we retain childhood ideas about science long after we know better.
On top of the research we were working on, we also met as a lab group once a week for a book discussion. Every week we read a chapter of Just Babies: The Origins of Good and Evil by Paul Bloom. After finishing the book we had the opportunity to chat with the author over Skype asking him questions about the book and his work as a developmental psychologist. One of the things that I really enjoyed about doing summer research at Oxy is how many programs were provided outside of the lab. In addition to our weekly book group we also attended talks by various professors on aspects of the research process, learned useful skills like citation management from the research librarians, and had regular luncheons where we could connect with students doing research in other departments.Overall the program gave me solid research experience as well as expanding my knowledge in a wide range of fields.
Jai Levin 2012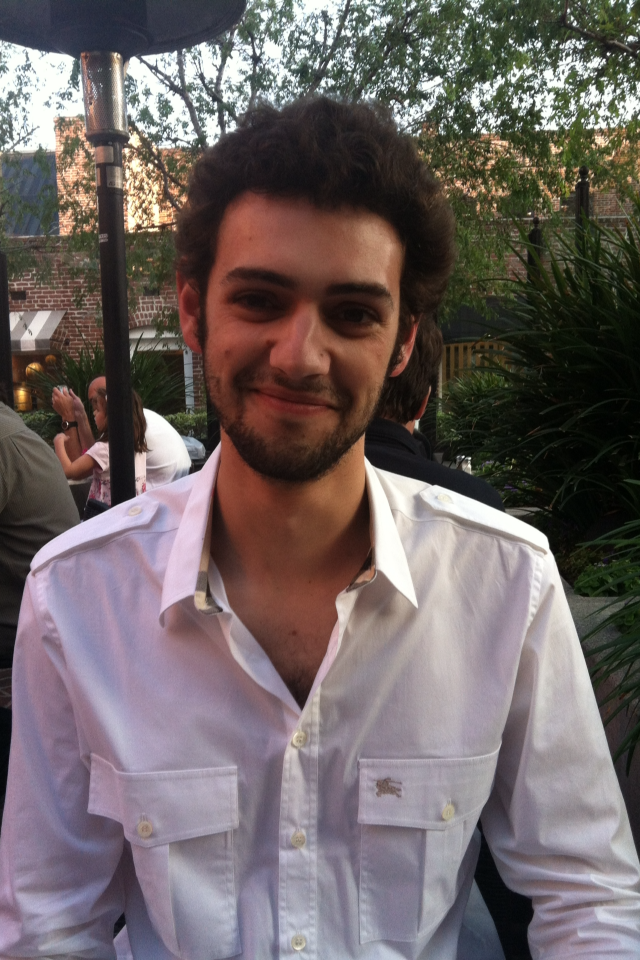 Research on cultural influences on colour-odour associations (with Professor Levitan) By Jai Levin 2012
Numerous studies have documented the significant role that colour plays in the identification of odours (Desor 1974; DuBose 1980; Christensen 1983; Zellner, Bartoli et al. 1991; Distel 2001; Morrot 2001). Nevertheless, colour's relation to odours may vary across cultures as a result of different associations. Our study sought to investigate whether universal colour-odour associations exist irrespective of experience. We predicted that different cultural experiences lead to different associations for colour-odour pairs. In order to examine the effect of culture on colour-odours affiliations, participants (N = 120) were provided with 14 odours and asked to select the three most and three least consistent colours for each individual odour from a chart of 36 randomly ordered colours. Data collection was completed using Xperiment software (www.xperiment.mobi) presented on either an iPod Touch™ or HTC Desire Z Android™ screen. Odours used for our studies were similar to those used in food products and consumer goods (e.g. rice, floral, burnt, candy, hazelnut, plastic, soap). Ultimately, results were compared across various participant groups in four geographical regions: Germany, Malaysia, the Netherlands, and the United States of America. Preliminary findings indicate that significant differences exist between colour-odour associations for all sample populations listed, suggesting that colour-odour associations are not universal and are in fact mediated by cultural experience.
Research on the influence of collaboration on evolutionary reasoning (with Professor Shtulman) By Jai Levin 2012
Teaching students the theory of evolution by natural selection has become a fundamental goal of science education. Nevertheless, students often construct an intuitive, need-based theory of evolution reminiscent of pre-Darwinian theories that impedes their ability to learn the correct, selection-based theory when it is taught (Shtulman, 2006; Shtulmn & Calabi, 2012). Our study explored how students who hold an incorrect, need-based theory communicate with those who hold a correct, selection-based theory. Specifically, we evaluated how collaboration influences evolutionary reasoning. College undergraduates (N = 50) were administered a survey designed to assess their evolutionary reasoning. Each participant took the survey twice, once individually and then again with a partner. Dyads were instructed to collaborate with one another and to complete the evolutionary reasoning survey together. No further direction was provided. We predicted that collaboration would help dyads earn a higher score on the assessment than either partner was able to earn individually. Ultimately, we found that collaboration led lower-scoring partners to improve such that the dyad's score would rise to the level of the higher-scoring partner. This research will contribute to a growing body of literature on the nature of conceptual change and its relation to knowledge enrichment. Results may also provide insight into how collaboration can be used to reveal and correct robust misconceptions in the science classroom.
Kelsey Harrington Summer 2012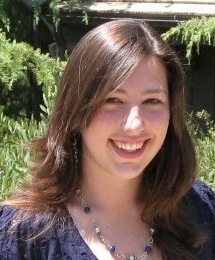 Studies have shown that many students hold naïve, incorrect need-based theories of evolution that are incompatible with the principle of natural selection, even after completing several biology classes. Furthermore, studies have also found that collaboration among pairs, or dyads, can improve problem-solving skills. Our study explored whether collaboration and communication among dyads can improve conceptual understanding, and perhaps even facilitate conceptual change, in the domain of evolution. College undergraduates (N = 50) were recruited from Occidental College and asked to sign up in pairs. A few participants were paired randomly when unable to bring their own partner. Experimenters administered a survey to assess participants' evolution understanding, first individually and then in pairs. The paired interactions were audio-recorded, and coded for duration and number of back-and-forth responses within the dyad. The language of the dyad's written responses were also compared to that of their individual responses. "Variational", scientifically correct answers spoke about evolution as selective propagation of variation within a species. "Tranformational", intuitive answers referred to a uniform transformation of a species' essence. Most of the dyads experienced an inequality of evolution understanding, where one partner held a more scientific theory than the other partner. We found that mixed dyads chose the more variational response of the two individuals' answers more that twice as often as the intuitive response. Through analysis of their dialogue and observing the change in response given when paired, we suggest that mixed dyads may be useful both in exposing and changing naïve theories of science.