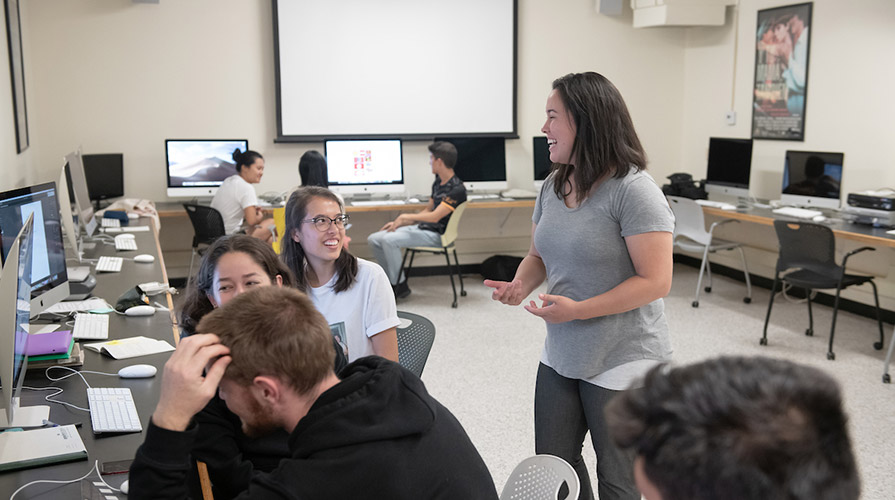 Preparation for your academic journey at Oxy.
Core Program
All students must complete a Core Program of required courses in order to ensure a broad education in the liberal arts and sciences. For a summary of the Core requirements visit the Core Program website. Course registration will occur later in the summer. 
Advising Preparation
Later this summer you will meet with your adviser to discuss your fall course schedule. To help us match you with a faculty adviser, please fill out the Advising Information Form by July 1, 2020. More information about preparing for your advising appointment and class registration will be shared later in the summer.
Placement Exams
Some courses require a placement exam to be taken prior to registration. Even if you are not certain what major you will declare, we highly recommend completing exams for subjects in which you have had prior experience. This will help you get ahead of the game!
In general, students who plan on taking courses in math, chemistry, French, German or Spanish should take an online placement exam this summer. (Placement exams for other languages and for music theory will be available later in the summer.) That said, there are some exceptions:
If you will be studying a language for the first time, you will be able to enroll in a 101-level course without taking a placement exam. 

If you took an AP, IB or SAT II score in the subject, you may be able to use your score to determine placement. 
For more guidance about whether you should take a placement exam, we have created two short videos that cover the language exams and the math and chemistry exams. The deadline to take online placement exams is August 7.
To take an online placement exam or to learn more about them, visit the Advising Center's Placement Exam page.
Cultural Studies Program
Cultural Studies Program (CSP) seminars allow students to develop their analytical and writing skills by focusing on topics drawn from a variety of academic disciplines and cultural perspectives. We will be sending out more information about how to register for your CSP seminar soon.
Note that due to the implications of COVID-19, planning is fluid and subject to change. Please continue to check this page and Oxy's COVID-19 planning website for the most current information.