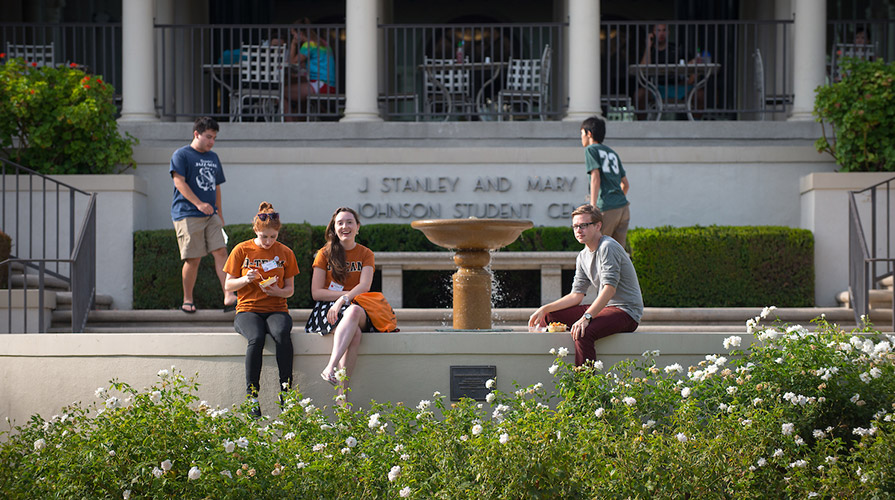 You've learned about residence halls and the first-year experience. Here's everything else you need to prepare for settling in to life on campus.
Package & Mailing Information
If you are shipping items to campus prior to your arrival, send them (prepaid) no earlier than August 15 to:
(Your Name)
Class of 2023 Occidental College
1600 Campus Road, (Box #, assigned in July)
Los Angeles, CA 90041-3314
Visit the Postal Operations Center website for more info.
Cars & Parking Permits
First-year students are allowed to have a car on campus. Parking is free, but all cars must be registered with Campus Safety, display a valid parking permit and be parked in an appropriately marked space. You will be able to register your car and get your permit during Orientation. There are charging stations on campus for owners of electric vehicles. Visitors must obtain a visitor's parking permit; however, permits will not be necessary during Orientation. For more information, contact Campus Safety at campussafety@oxy.edu or by calling (323) 259-2599.
Borrowing bikes, hopping on the Bengal Bus, or booking Zipcars are other transportation options available to students. For more information, visit our page on transportation and sustainability.
Student ID Cards & Oxy Card Services
Your Oxy ID card serves as your room and building key on campus. The ID card also grants you access to the library and gym and to your meal plan, laundry, vending and bookstore funds. While this first ID is free, a charge applies for each replacement card. Additionally, your ID card is for your use only and may not be used by others. More information about submitting your photo and getting your Oxy Student ID coming soon.