Details about Orientation and Move-In (if you will be living on campus). 
Dear Incoming Transfer Students,
We are eagerly awaiting your arrival in the Fall (less than 6 weeks from today)! Read on to get a sense for what to expect during some of your first moments on campus; specifically, during Orientation. 
Move-In
For those transfer students who will be living on-campus, move-in will take place on Monday, August 22 between (8 AM—2:30 PM). Please take time to carefully read the Move-In Guide in its entirety.

This will look a little bit different for athletes on the water polo, soccer, cross-country and women's volleyball teams. Please confirm with the coaches directly for information about these unique move-in dates and times.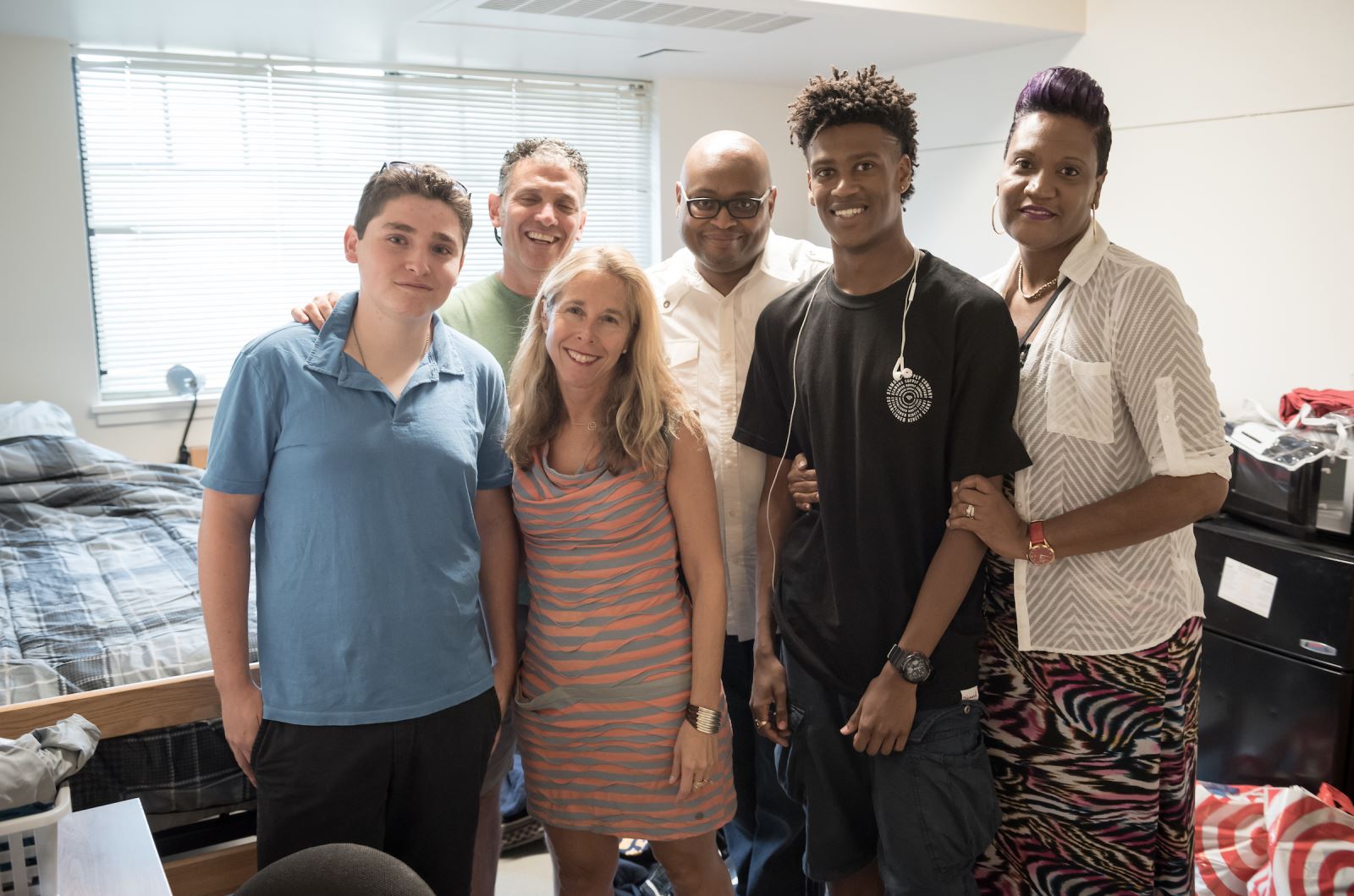 Check-In
Whether or not you are living on-campus, all incoming transfer students need to Check-In at Oxy on August 22. On that day, everyone should enter campus on Bird Road, near the intersection of Campus Road and Ridgeview Avenue. Click here to view this intersection on Google Maps. From this point of entrance, follow the signs and arrows to the parking structures around campus. Don't worry, there will be Campus Safety officers and O-Team members to point you in the right direction. 

After you are directed to Check-In, you will stop at the following tables in this order: SLICE, Alumni and Parent Engagement (this step for parents/guardians only), Housing (if applicable), and finally, Card Services. Once you have completed your visit at Card Services, anyone who will be living on-campus will return to your car to find your residence hall in order to unload and move into your room. 

On the evening of August 22 there will an exciting schedule of activities, including the Welcome to Oxy! Community Celebration with President Harry J. Elam Jr. at 5:30 PM and an after hours social event for all new students on the quad.
Orientation
Throughout the summer, we have been planning a fantastic Orientation experience for you! We also have an enthusiastic group of dedicated current students—known as O-Team—who cannot wait to meet you. We guarantee a welcoming and smooth transition to our community. 

On the New Student Orientation Page, you can view the full Orientation schedule under the "2022 New Student Orientation Full Schedule" dropdown banner. For 6 days, you will have the opportunity to nurture meaningful connections, build friendships with new peers and gain access to valuable resources and departments on campus! Also, please understand that we will abide by L.A. County health and safety recommendations throughout these days together (including mask wearing when appropriate).

Please remember that all of the Orientation sessions are mandatory. We have scheduled plenty of snack breaks and downtime to rest, but please be prepared to engage with us from Tuesday, August 23 through Sunday, August 28. Monday, August 29 will be Convocation and the first day of class will be Tuesday, August 30. 
Io Triumphe!

Marcus A. Rodriguez 
Assistant Dean of Students and Director of Student Leadership, Involvement and Community Engagement (SLICE)

P.S. Student athletes in fall sports should check in at the Card Services office on the day of their arrival. They will receive additional details from their coach regarding their schedules.