Check out this array of content related to a multitude of components of the Oxy student experience—like food, resources, athletics and residence halls. 
Next Steps
Welcome to Oxy! Keep an eye on your Oxy email account for updates from the College, including information about virtual orientation.
Advice from Current Students
As you consider the advice of current and graduating students, think about how to make the most of your early days at Oxy:
Welcome to the Oxy community!
Food & Sustainability at Oxy
Get to know campus dining at Oxy and the sustainability initiatives across campus.
Food Studies & Sustainability at Oxy
Oxy is one of the few liberal arts colleges offering Food Studies, an exciting interdisciplinary program that extends from farm to classroom. Additionally, Oxy's student-run Food, Energy, and Sustainability Team manages a campus garden that recently celebrated its 10th anniversary, and also offers impactful programming such as Food Justice Month at Oxy and Oxy Iron Chef competitions.
Oxy's faculty share this commitment to a sustainable Oxy and many work alongside students in applied research and advocacy through the Urban & Environmental Policy Institute. Additionally, exciting plans are underway for Oxy to be 100% renewable by 2022.
Oxy's Food Systems Working Group (FSWG) is a collaborative effort to leverage the interdisciplinary knowledge and resources of various groups on campus dedicated to promoting equitable food policy and programs. The FSWG employs the resources of Campus Dining, the Food Studies department, Urban & Environmental Policy Institute, and students in order to oversee, update and execute the Occidental Food Resource Guide and its goals.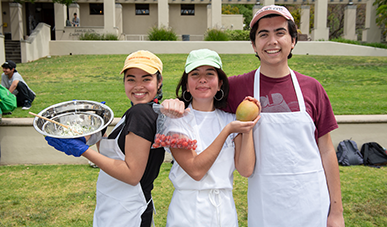 Oxy's Own Campus Dining
At Occidental we take dining seriously, and our community consistently gives Oxy's on-campus dining high marks. Students, faculty and staff have dining options including the Marketplace, the casual Tiger Cooler Cafe, the student-run Green Bean Coffee Lounge and our evening Coffee Cart, which provides a place for a quick sip and takeout in upper campus.
See what students have to say about the Green Bean, going behind the scenes and from the point-of-view of a student barista. Discover dining options at the Marketplace and menu hacks for Cooler Classics with a Twist. Oxy has great vegan and vegetarian options as well. Take it from Erin Zhang '20 in What I Eat in a Day as a Vegan College Student.
Not only is the food delicious, but Oxy's Dining Services is also environmentally friendly. Campus Dining is a signatory to the Real Food Challenge commitment, and we strive to obtain as much of our food as possible from local and sustainable sources. Hear from the chefs and cooks of Occidental College's Marketplace about the food preparation, creativity and challenges of feeding thousands of college students daily.
Unlike other institutions, dining is not outsourced. Campus Dining is proudly "Oxy's Own," which allows us to be directly connected and responsive to our customers. And it shows! Oxy is regularly ranked at the top of national campus dining comparisons:
And on the rare occasion that students are looking for alternatives to campus dining, Oxy is proud to feature Food Trucks on the quad each week for more variety in the on-campus lunch hour.
Academics at Oxy
Hear from Wendy Sternberg, Occidental's Vice President for Academic Affairs and Dean of the College, as she describes the academic experience at Oxy. Then check out the links below to learn more about Oxy's curriculum, faculty, student research and international programs
Oxy Courses
Even in a semester of remote learning, Oxy students and faculty are fully engaged in their courses. Small classes that offer both live and pre-recorded sessions, as well as individual faculty meetings and online group projects, allow students to build upon the on-campus relationships that were already established before leaving campus this Spring. Check out Explore Academics to tune in to real Oxy classes, read through senior comprehensives and see data from international research projects within Oxy's academic disciplines: Arts and Humanities, Sciences and Social Sciences.
Faculty Spotlight
Oxy students are engaged members of the campus Community of Scholars, building relationships with faculty, many who have made themselves available to admitted students as well. Watch these videos to see seniors talk to their Oxy faculty mentors about the courses and academic experiences that inspired them.
Student Research & International Programs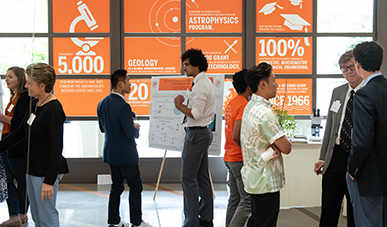 Students complete their own impressive research at Oxy through programs like the Undergraduate Research Center, its annual Summer Research Program and the Young Initiative. The International Programs Office sponsors research abroad as part of their many different programs of off-campus study.
Oxy is a top producer of Fulbright recipients and other national and international fellowships, with students regularly receiving these highly selective awards. This is in large part due to the individual guidance provided by the Office of National & International Fellowships. Learn more about what fellowship opportunities are available in this "Intro to Fellowships" presentation and explore their website for an in-depth look at how Oxy supports students and alumni in applying for these prestigious opportunities.
Student Life at Oxy
Hear from Rob Flot, Occidental's Vice President of Student Affairs and Dean of Students, as he describes the student experience at Oxy. Then check out the links below to learn more about clubs and organizations, varsity, intramural and club sports, and the visual and performing arts on campus.
Oxy Varsity, Club and Intramural Athletics
25% of Oxy students play a varsity sport and, when including club and intramural sports on campus, 45% of students are involved in athletics.
Oxy Arts
Oxy Arts programs span across mediums—film, visual art, performance, writing and music. It also serves as a gateway to Oxy's five academic arts departments: Art & Art History, Interdisciplinary Writing, Media Arts & Culture, Music and Theater.
Greek Life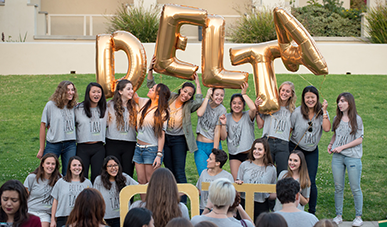 Occidental Greek Life is centered on academic excellence, leadership development, equity and respect for diversity and philanthropy.
Student Leadership
Student Leadership Involvement & Community Engagement (SLICE) brings together programs focused on leadership, activities and community engagement in one office to foster a robust student experience on and off campus.
Included at Oxy
Get to know Oxy's culture and campus-wide commitment to inclusive resources and spaces.
On-Campus Culture at Occidental
Student Resources & Spaces on Campus
Cultural Inclusion & Celebrations at Oxy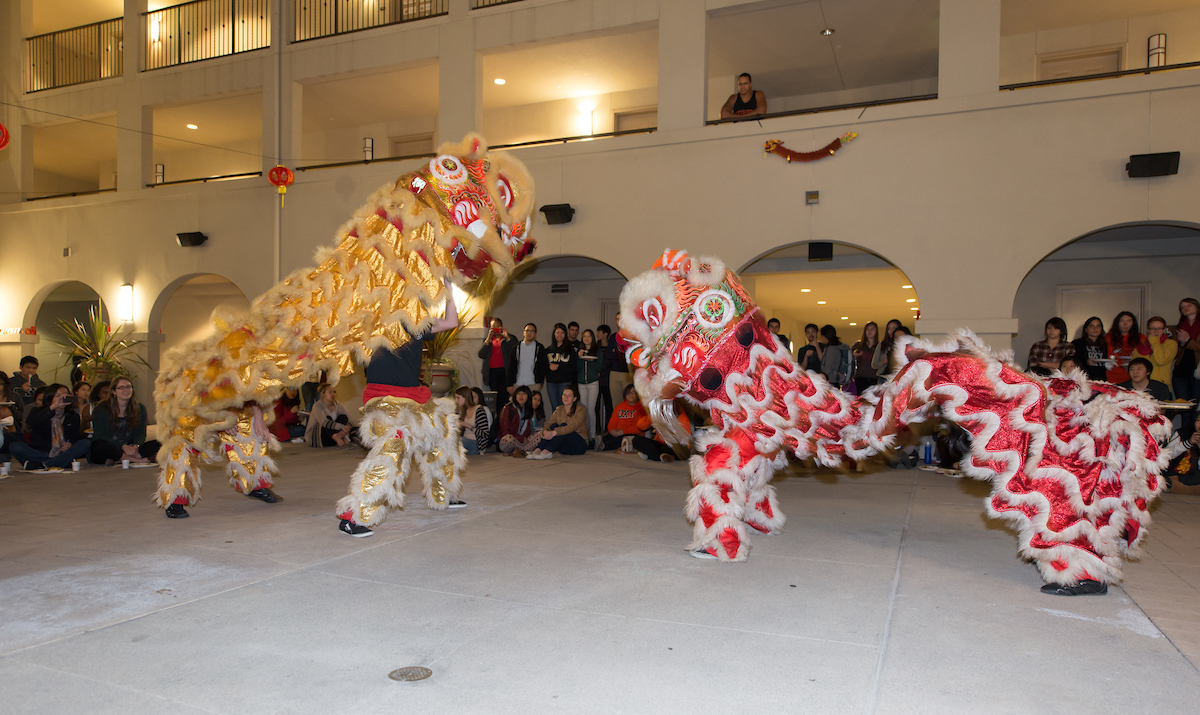 There is a wide array of student clubs and organizations focused on celebrating and sharing the cultures of all students on Occidental's campus.
Oxy ❤ LA
See Los Angeles through the eyes of Oxy students.
Life on Oxy's Campus
Exploring Campus and Beyond
Tour Eagle Rock and Highland Park, the neighborhoods surrounding Oxy.
Join Oxy's bike share to explore the area around campus.
Need to venture a bit farther? The Bengal Bus, Oxy's free shuttle, provides errand runs, safety escorts, airport shuttles as well as special weekly trips to beaches and museums.
You might recognize our campus from one of dozens of TV shows, commercials and movies that have been filmed here. Learn more about the extensive history of filming at Oxy!
Distinctly Oxy
Get to know Oxy's beautiful campus and unique programs.
Experience Oxy's Campus
Build Career Opportunities on Campus and in LA
Oxy's Hameetman Career Center provides students with personalized attention beginning in their first year, helping to connect classroom learning with career-building opportunities before and after graduation.
Explore Opportunities Abroad
The International Programs Office offers a multitude of opportunities for Oxy students to learn and research abroad.
Immerse Yourself in a Campaign
As part of Oxy's Campaign Semester—the only program of its kind in the nation—students venture to the trenches of political campaigns to gain hands-on experience and earn full academic credit.