Submitted by kwall_admin on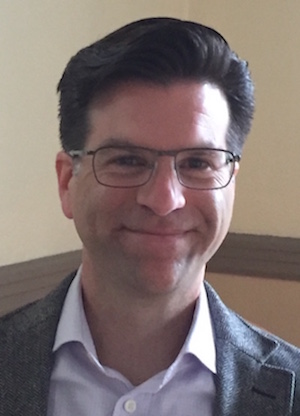 Charlie Cardillo, senior director of annual and reunion giving at Harvard Business School, has been named Occidental College's new vice president for institutional advancement after a national search.
Cardillo is the successor to Shelby Radcliffe, who left Occidental in January to become the vice president for advancement at Willamette University. He will begin his new role in July.
During his 15 years at Harvard University, Cardillo played multiple roles in advancement, including assistant dean for development for the Faculty of Arts and Sciences; executive director of the Harvard College Fund; and deputy executive director for the Harvard Alumni Association. Prior to his service at Harvard, he was vice president of marketing and sales for what is now Blackbaud's Target Analytics.
"Charlie's extensive experience as a successful fundraiser, team builder, and alumni professional, paired with his background in database marketing and analytics, make him the ideal person to lead Occidental's fundraising efforts," said President Jonathan Veitch.
"Just as importantly, as a first-generation college student, Charlie has a deeply personal understanding of how philanthropy can change lives," Veitch said. "As a classics major, he has an intellectual foundation that reinforces his abiding belief in the value and versatility of a liberal arts education."
"I am honored to join the Oxy community and help realize the College's distinct vision of a liberal arts and sciences education," Cardillo said. "In the face of disruptive challenges to American higher education, we will seek champions who understand how the transformative power of the liberal arts transcends ephemeral notions of what is practical. It is clear that many such champions exist within the Oxy family and I am grateful for the opportunity to serve at the threshold of this seminal moment for the College."
In addition to his fundraising roles, he has been serving as an academic adviser to Harvard College first-year students and as a member of the boards of Harvard Student Agencies and the Harvard Varsity Club. Previously, he also served on the National Advisory Board for Public Service at Harvard College.
A native of Massachusetts, Cardillo earned his AB in classics from Harvard College. He and his wife, Jen, first met as undergraduates during an a cappella group audition. They have two children, Lila and Miles.