Oxy Arts builds community through innovative and inclusive arts experiences.
Our efforts are rooted in four core values—connection, collaboration, community and creativity. Committed to serving both the Occidental community and our neighboring communities beyond campus, Oxy Arts programs across creative mediums, featuring guest speakers, workshops, visiting artists and performances. Our programs are rooted in the belief that the arts have a unique ability to engage people in socially conscious dialogue.
Below is a list of our current and upcoming programming. To explore past projects and exhibitions please visit our past programming page.
In this poetic reflection, writer/director Darla Howell provides a nuanced perspective of being a Black student at Occidental College. The film features over 25 students who explore their personal experiences of vulnerability, seeking safety, and navigating the various realities of life at a predominantly white institution.  
 
Fall 2020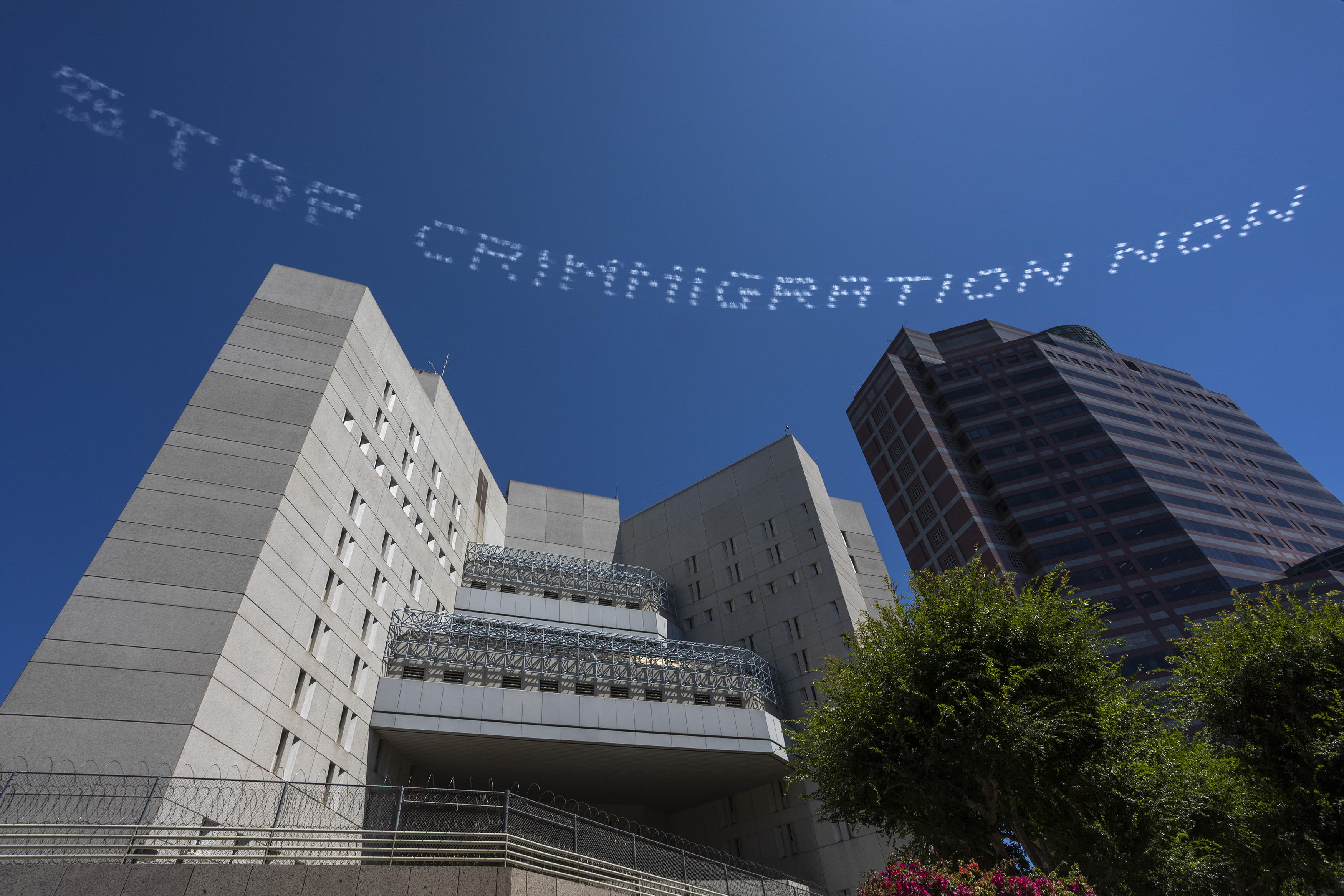 OXY ARTS x In Plain Sight
On July 3rd, 80 artists and immigrant rights organizations are joining together in a stunning effort to launch In Plain Sight—to make visible the injustices of the largest immigration detention system in the world. Oxy Arts is proud to be a Lead Partner for the artist collaboration In Plain Sight (IPS).
Winter 2021 Exhibition | Carolina Caycedo, Wanlass Artist-in-Residence 
Carolina Caycedo is the 2020-2021 Wanlass Artist-in-Residence.
Caycedo's work contributes to the construction of environmental historical memory and generates a debate about the future in relation to common goods, environmental justice, just energy transition and cultural biodiversity. She participates in movements of territorial resistance, solidarity economies, and housing as a human right.