Oxy Arts builds community through innovative and inclusive arts experiences.
Our efforts are rooted in four core values—connection, collaboration, community and creativity. Committed to serving both the Occidental community and our neighboring communities beyond campus, Oxy Arts programs across creative mediums, featuring guest speakers, workshops, visiting artists and performances. Our programs are rooted in the belief that the arts have a unique ability to engage people in socially conscious dialogue.
Below is a list of our current and upcoming programming. To explore past projects and exhibitions please visit our past programming page.
September 12 - November 24 | Gallery hours Mon-Fri 11am - 5pm
September 20  | 7pm - 9pm

Bitter Party Performance, Literary Reading, and Gastro-Sonic Collaboration
Location: Oxy Arts on York
Bitter Party is a Los-Angeles-based ghost pop band inspired by war-era music from Asia and the melancholy of life. The band performs, reads, and discusses Ghost Pop, a book of stories that honors the unheard sounds that inspire the band's songs and pays tribute to spirits from distant times and places related to their personal and family history. The event will feature a sonic-gastronomical collaboration with food-based artist Genevieve Erin O'Brien. 
 
September 21 | 11am - 1pm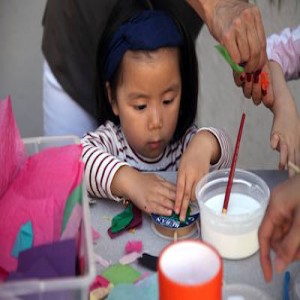 Food Mapping with Treehouse Family Space
Location: Oxy Arts on York
Join Treehouse and Make Art Outside for an exploration and celebration of food cultures around the globe! Families are invited to create artworks of food to place on a large scale map to connect what we eat to different parts of the world. 
Every Tuesday September 24, October 1, 8, 15, 22, 29  | 4pm - 6pm
Chai Chats by Tea Afar
Location: Oxy Arts on York
Drop by to share tea and sweets from a different culture each week and chat about any and everything. Tea is the medium for a ritual that is practiced daily around the world. Though the ritual may vary, tea carves out time and space for hospitality, tradition and mediation. Come share with us. 
September 25 | 7pm - 9pm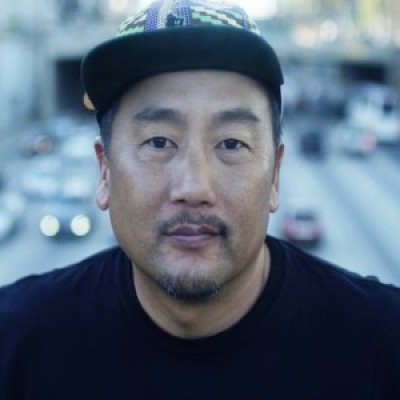 Broken Bread KCET Series Panel Discussion with Roy Choi and Guests
Location: Oxy Arts on York
Join us for a screening of Access, an episode of the KCET Original series Broken Bread. This episode features individuals bringing healthy and affordable food options into South L.A. communities who lack access to fresh food. Following the screening Chef Roy Choi, Süprmarkt's Olympia Auset and executive producer Juan Devis will participate in a discussion about food equity in Los Angeles. Moderated by Oxy Professor Broderick Fox. 
September 28  | 6pm - 8pm
Miry's List New Arrival Supper Club Dinner
Location: Oxy Arts on York
Miry's List is a nonprofit organization founded in Eagle Rock providing a mechanism to help families resettle in our communities as refugees. New Arrival Supper Club by Miry's List is a social impact experience connecting people with their resettling neighbors through sharing a communal meal. 
 
October 9  | 7pm - 9pm
The Art of Food Writing
Location: Oxy Arts on York
LA Times food writers Alice Short, Jen Harris, and Lucas Peterson in conversation with LA Times Arts and Culture reporter Carolina Miranda. Moderated by Robert Sipchen, Occidental Professor and Pultizer Prize-winning career journalist and author.
October 11  | 7pm - 9pm
FLEX by Carlon
Location: Oxy Arts on York
FLEX is a dance theater work in search of the Filipino American narrative. Dedicated to Jay Carlon's father Honorio Carlon, an agricultural migrant worker who immigrated to California from the Philippines during the Great Depression for a better life and lived an untold American narrative.
 
October 24 & November 3  | 6pm - 8pm
Head Bowls / Brain Bowls by artist Patricia Yossen | Two-Part Workshop 
Location: Oxy Arts on York
Yossen invites participants to confront the use of these objects by sculpting personalized ceramic bowls in the shape of their craniums. By personalizing the form of the food receptacle, Yossen hopes to steer participants towards a more intimate perspective, to encourage modified habits and assumptions. 
 
October 26 & 27  | 7pm - 9pm
GO HOME: Where the Heart is. Feed My Heart. Free My Hate.
Location: Oxy Arts on York
Performance artist Jasmine Orpilla, together with an ensemble of musicians, pays tribute to all those who guard any hope for humanity during times of war. Orpilla physically marks the symbolism of specific Filipino foods, minerals, materials and weaponry which 'touch' upon and 'feed' renowned anti-colonial warriors, activists and revolutionaries of the Philippines' past. 
 
November 7  | 7pm - 9pm
Lecture by Sami Siegelbaum on Agnes Denes' Seminal Work Wheatfield - A Confrontation
Location: Oxy Arts on York
Wheatfield - A Confrontation, brought the legacy of 1970s Land Art into contact with rampant urban development occurring in the midst of a real estate speculation boom. Siegelbaum argues that the "confrontation" staged by Wheatfield is also key to understanding more recent and local controversies over gentrification and art's role within them.
 
November 9 | 1pm - 6pm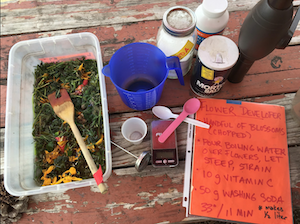 Cinema Organica Super 8 Filmmaking Workshop with Echo Park Film Center
Location: Oxy Arts on York
Using old school Super 8 "home movie" cameras (provided), participants will work together to create a collaborative film about their neighborhood, then process the analog footage on-site using gathered fruit, flowers and leaves. By substituting organic material for toxic chemical developing agents, participants create vibrant works of art that celebrate and respect the community, ecology and the environment.
 
November 12 | 6pm - 8pm
Firmly Rooted: Chili Peppers & POC Cuisines - A Conversation and Tasting Led by Food-Based Collective Across Our Kitchen Tables
Location: Oxy Arts on York
Explore the origins of the chili pepper with this panel discussion and cross- cultural cooking demo/tasting led by local chefs. Follow the history of the chili pepper from its Meso and South American origins to its immersion in global culinary cultures. Learn about the chili pepper's impact as it moved through colonial trade routes, bringing Mexican, African, and Asian cuisines together through shared, ancestral affinity to chili peppers; all in a spirit of decoloniality, conviviality, and solidarity. 
 
November 24 | 5pm - 7pm
Dining in Diaspora: Tracing the Legacy of Armenian Food in America
Location: Oxy Arts on York
Escaping war, atrocity, and genocide, Armenians have been migrating to America for centuries. Settling across the country from Los Angeles to Detroit to Boston and everywhere in between, the Armenian footprint in America is vast, complex, and hidden. For people who have been on the move for over a century, food is the closest thing that encapsulates the feeling of being rooted. Food tells us stories about politics, history, immigration, and identity. As the world is in the midst of a refugee crisis that parallels the fate of Armenians over a century ago, these stories are more important than ever.