Learn more about Nancy Baker Cahill's augmented reality artwork, Motherboard.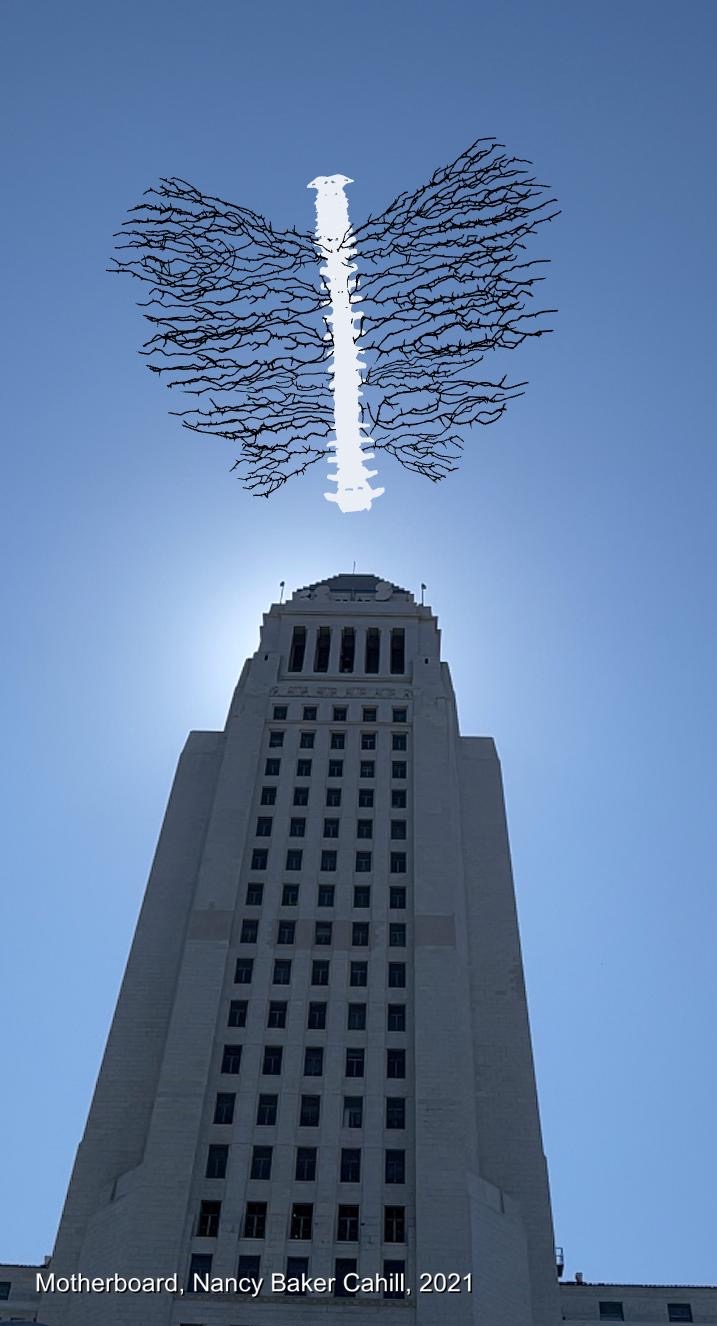 How to view Motherboard in the 4th Wall app on-site at 231 N Spring St. LA, CA
Download 4th Wall from the App Store or Google Play. When downloading, enable all permissions so you can hear sound. 4th Wall does not collect any user data.  
Open the app and select "Coordinates" on the home screen. Hold your phone up to find the artwork!
Use the camera icons on the right of the screen to record the experience. When prompted, allow 4th Wall to access your photos to save your recordings directly to your camera roll.
Motherboard floats above Los Angeles City Hall, proposing a newly imagined de-centralized system of governance that supports kinship, equity, and community care. Nancy Baker Cahill was inspired by the motherboards found in computers, and began imagining what an improved, de-centralized system for our city could look like using future technologies. Because the motherboard acts as the spine of the computer, she researched the human spine, and pondered what it means for leadership to have a spine, or conversely to be spineless. Radiating out from the spine are arterial networks that resemble mycelial mycorrhizal networks— highly efficient threads that connect individual plants together to transfer water, nitrogen, carbon, and even life sustaining information. The artwork resembles an abstract butterfly, lightly flapping its wings above the city as an echo of the butterfly effect's potential for positive systemic change. This movement is a gesture of embrace, speaking to Cahill's desire to expand upon what is culturally ascribed to mothering—nurturing and care—in a degendered form. 
Use the map below to view Nancy Baker Cahill's Motherboard on-site in Los Angeles at Grand Park, across the street from City Hall, 231 N Spring St, LA, CA 90012
Metro station: Civic Ctr / Grand Park Station - Purple and Red Linet LA City Hall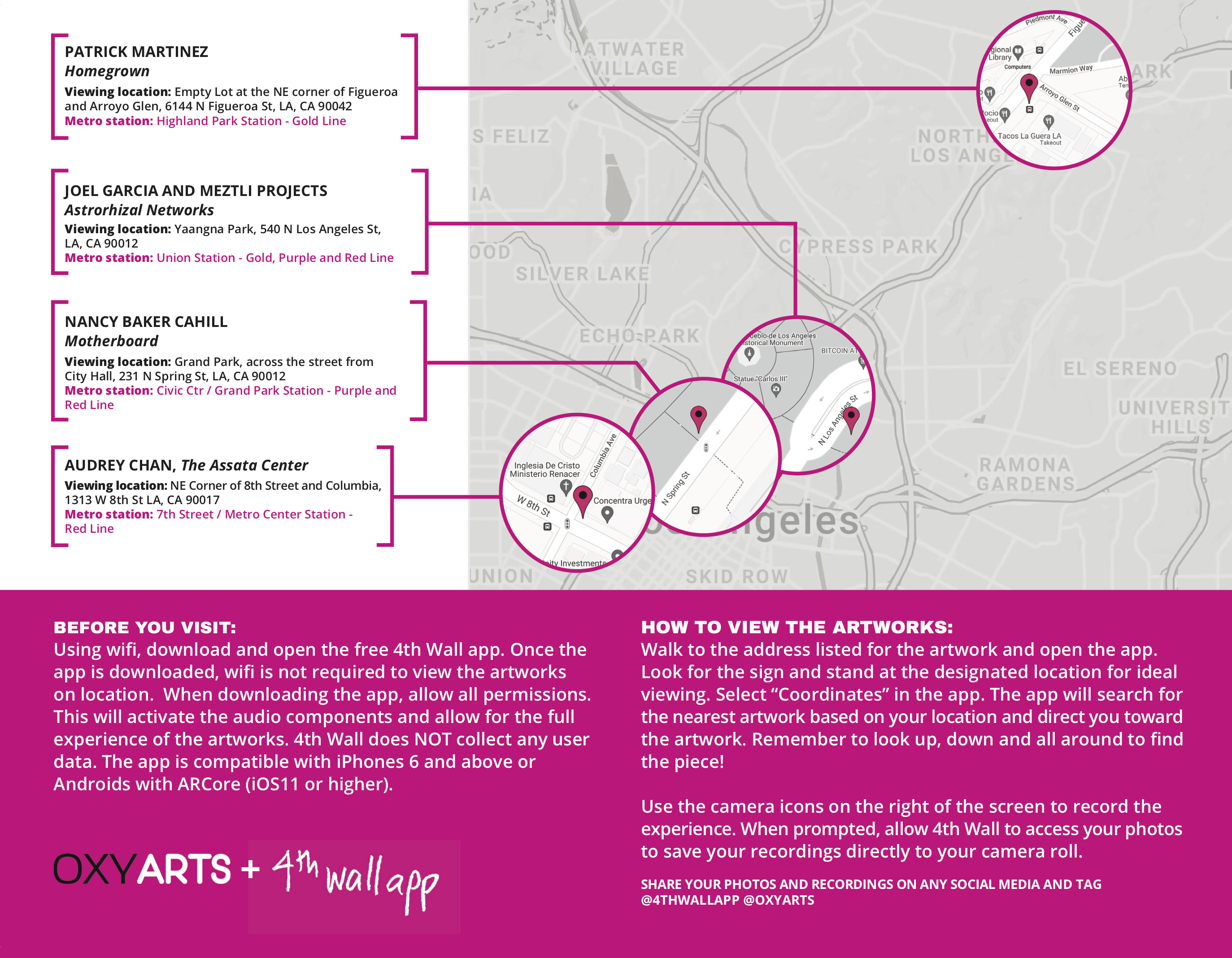 You can hear Nancy Baker Cahill speak more about her piece in the video below, and in an original essay she wrote for Monument Lab's Bulletin about her process and project. Read the essay here. 
Learn more about Encoding Futures: Speculative Monuments for L.A. and view the other projects 
This project is made possible by the generous support of the Andrew W. Mellon Foundation.