Oxy Arts builds community through innovative and inclusive arts experiences. Below is a list of past programming from the 2020-2021 academic year.
August 17, 2021
BRICK AND MORTAR : STARS AND STRIPES Screening and Conversation w/ Pau S. Pescador and Maura Brewer
Join us for a screening of BRICK AND MORTAR : STARS AND STRIPES followed by a conversation with Pau S. Pescador and artist Maura Brewer. 
Summer 2021
During Summer 2021, Oxy Arts is partnering with Clockshop for a programmatic collaboration around their public installation, Pansa del Publico, to bring together community, artists and cultural projects through socially conscious dialogue and engagement. On June 19 + 26 and July 10  public activations will take place amplifying the work's focus on collective action by inviting community members to share stories, food, and experiences together.
April 22, 2021 - May 16, 2021
Isolation Habitats | Studio Art Comprehensive Exhibition
Isolation Habitats features photography, video, digital collage, and painting produced during the pandemic by the Class of 2021.
April 21, 2021, 3pm - 5pm
Opening Reception | Remembering Ilah Richardson and Jaden Burris
Please join Occidental College and the Art and Art History Department for the in-person opening of Remembering Ilah Richardson and Jaden Burris.
February 19, 2021 - April 4, 2021
Carolina Caycedo: Care Report
Carolina Caycedo is the 2020-2021 Wanlass Artist-in-Residence.
Caycedo's work contributes to the construction of environmental historical memory and generates a debate about the future in relation to common goods, environmental justice, just energy transition and cultural biodiversity. She participates in movements of territorial resistance, solidarity economies, and housing as a human right.
April 4, 2021 | 7pm & 8pm

Join us for this LIVE event at Oxy Arts.
March 25, 2021 | 5pm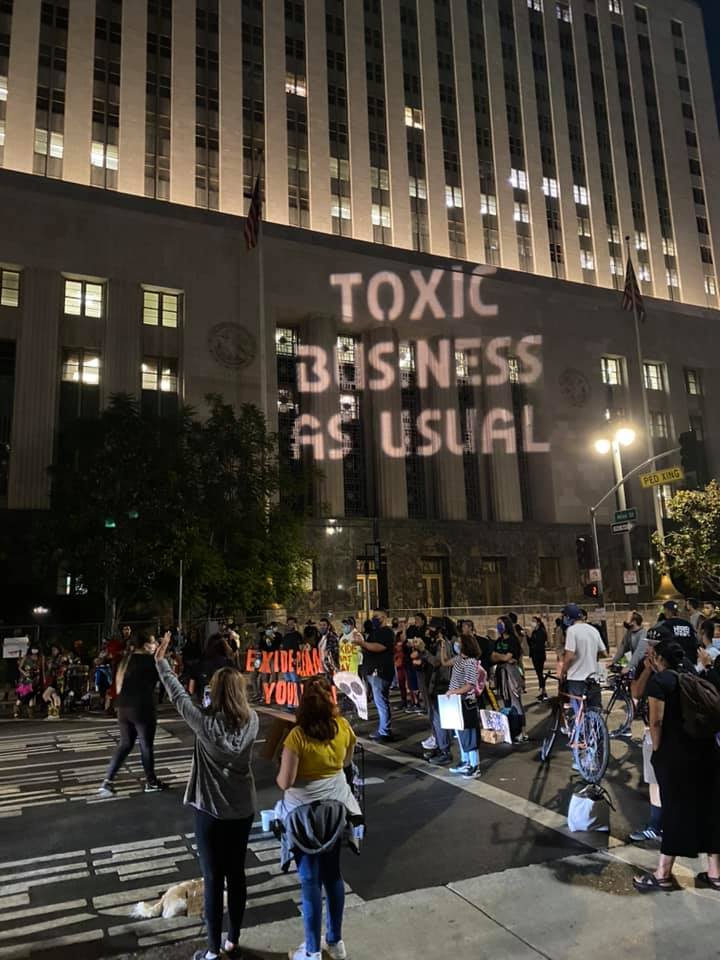 All of us or None of us: Environmental Racism and Intersectionality at the Forefront
Join us for a panel discussion with East Yard womyn and gender non-conforming members sharing about intersections of their identities and their collective fight against environmental racism. 
March 18, 2021 | 6pm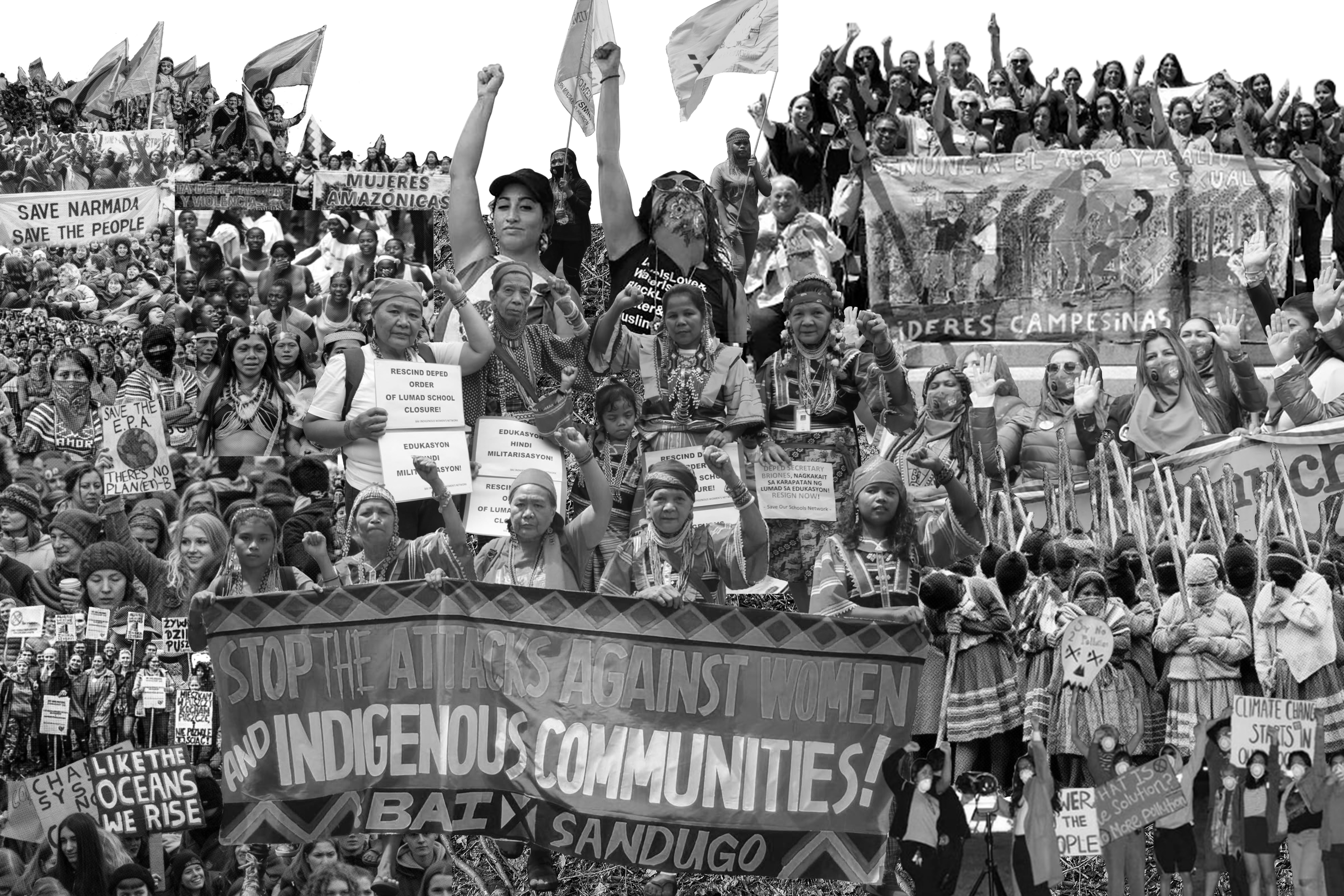 Environmental Activist Panel Discussion 
Join us for a panel discussion with enviornmental activists from feminist-led movements worldwide.
March 16, 2021 | 12:15pm

Artist Talk by EJ Hill, 2021-22 Wanlass Artist-in-Residence
Join us for an artist talk with EJ Hill, the 2021-22 Wanlass Artist in Residence. Learn about his practice in context of the course he will teach in the Fall 2021 semester.
March 15, 2021 |12pm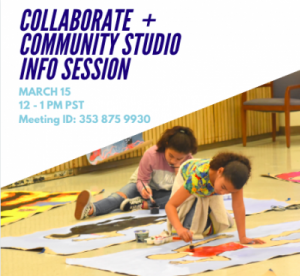 Collaborate + Community Studio Info Session
Join us for an info session to learn about teaching opportunities for the Fall 2021 semester! 
March 3, 2021 | 5pm

Karrabing Film Collective Screening and Q&A
A film screening followed by a Q&A with Karrabing Film Collective.
February 25, 2021 | 5:30pm

A workshop where participants will connect to the Ecocene and map visions for planetary liberation. 
The exhibition opening of Care Report and an artist talk with Carolina Caycedo.
In this poetic reflection, writer/director Darla Howell provides a nuanced perspective of being a Black student at Occidental College. The film features over 25 students who explore their personal experiences of vulnerability, seeking safety, and navigating the various realities of life at a predominantly white institution.
May 28 - August 16, 2020
Location: Oxy Arts on York
Every evening from 8pm - 12am, the Streetview Video Series will showcase work by local artists on a loop in our Black Box space. Drop by to see the videos through our street-facing window on York Boulevard. 
July 2020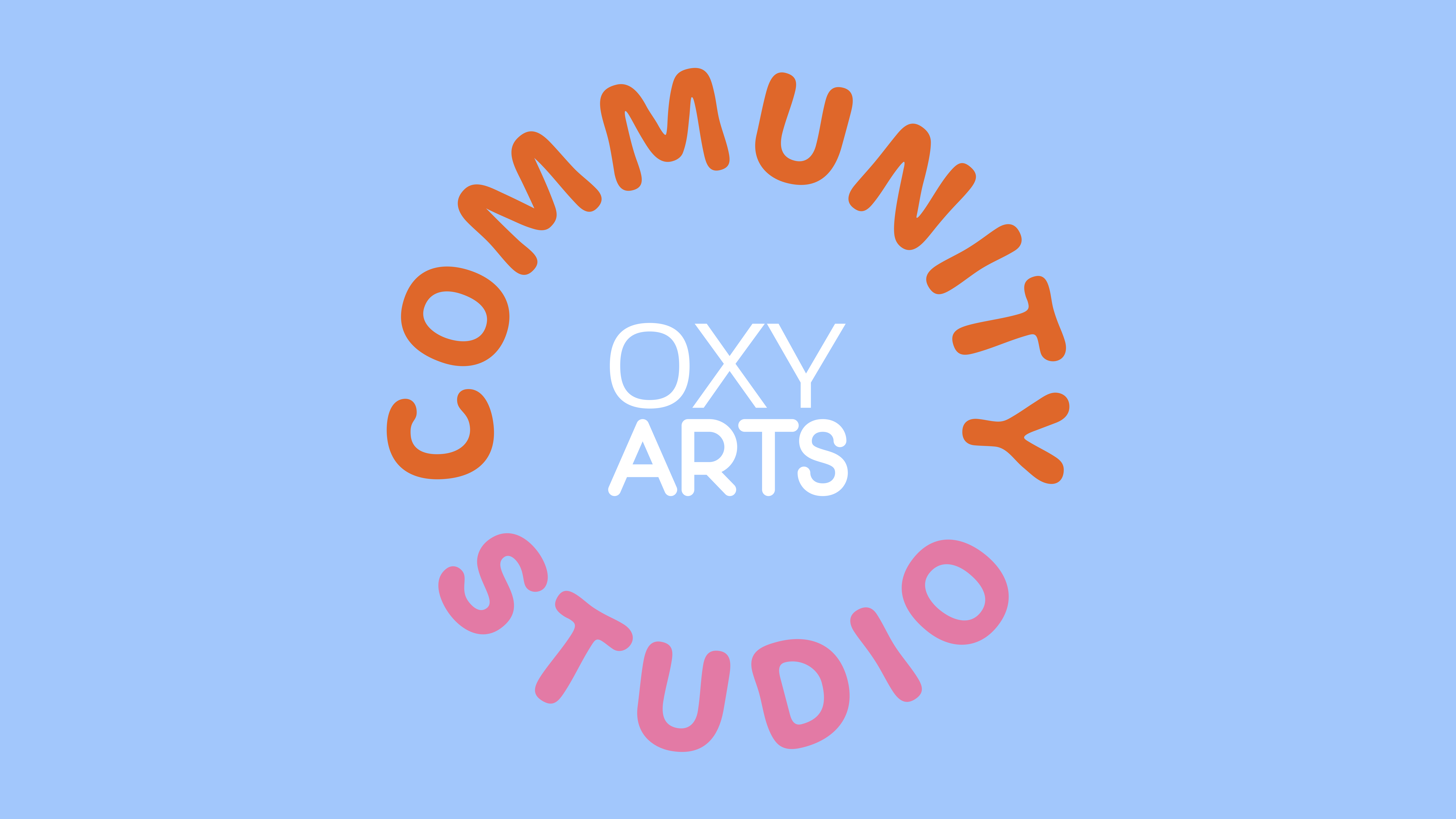 Location: Youtube 
Community Studio @ Home video lessons are released every Thursday at 3 pm with an art project led by a local teaching artist. You can tune in here on Thursdays at 3 pm to follow along, or visit our Youtube channel to watch anytime and create at your own pace!