Oxy Arts builds community through innovative and inclusive arts experiences. Below is a list of programming from the 2014-2015 academic year.
February 25, 2015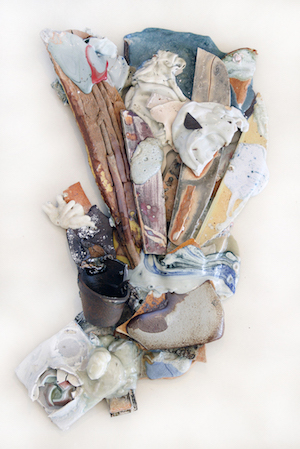 Emily Sudd: Decorative Objects
Occidental College is pleased to present Emily Sudd: Decorative Objects, an exhibition of work by the Los Angeles-based artist. The exhibition presents eleven wall sculptures and an installation, all of which continue the artist's ongoing dialogue with object-making and the hierarchical categorization of materials, processes, and authors.
The artist continues this examination with eleven wall pieces that engage in conversations surrounding abstract and still life painting, decoration, and institutional critique. For this exhibition, she has expanded the exploration of  object making, value, and authorship, and has created a large-scale sculpture using thrift store and collected paintings as building materials.
On view: February 23 - April 11, 2015
October 29, 2014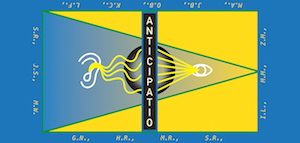 Lucky Dragons: Anticipatio 
This fall, Occidental College is proud to host its first semester-long Wanlass Artists in Residence, Lucky Dragons. Throughout their time on campus they have been engaging the Occidental community by creating art projects, interventions and organizing guest speakers. As part of their residency, Lucky Dragons have organized the exhibition Anticipatio. The collaborativel designed exhibition, entitled Anticipatio, uses visual and text-based instructions as prompts for visitor engagement. These scores will be simple actions that anyone can do, framing viewers' experiences as events.
On view: Ocotber 29 - November 29, 2014
September 10, 2014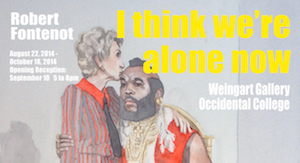 Robert Fontenot: I Think We're Alone Now 
I Think We're Alone Now presents multiple series of the artist's work. The Nancy Paintings (2014) depict the movie star quality of First Lady Nancy Reagan during her husband's presidency. Based largely on actual photo-ops staged by the White House during the Reagan years (Nancy on a hobby horse, Nancy with the Easter Bunny, Nancy sitting on Mr. T's lap at Christmas) Fontenot uses the light wash of watercolor, evocative of 1980s home decor, to hone in on (Nancy) Reagan's larger than life construction of self.
On view: August 22 - October 18, 2014
March 14, 2016
Finishing School: We Will Show You Fear in a Handful of Dust
"We Will Show You Fear in a Handful of Dust" is a public sculpture created by Los Angeles-based artist collective Finishing School, in collaboration with artists Nadia Afghani and Matt Fisher. "We Will Show You Fear in a Handful of Dust" was a participatory sculpture that employed the fabrication of a full size replica of a MQ-1B Predator drone aircraft. Over two hundred people assisted Finishing School and collaborators to hand-finish the drone with an age-old application method applying architectural-grade mud to the surface of the cnc'd substrate.
On view: March 14 through May 9, 2014.