Oxy Arts builds community through innovative and inclusive arts experiences. Below is a list of programming from the 2017-2018 academic year.
May 4, 2018
Ettinger Projected Poetry and Art Project: Field Notes
Students from ARTS228 | Book Arts: The Hand Printed Book collaborated with media artist Keith Skretch for the second Ettinger Projected Poetry and Art Project: Field Notes, which activates the south-facing wall of Herrick Chapel with video projection throughout reading days and finals of the spring 2018 semester. The Ettinger Projected Poetry and Art Project transposes the multifaceted bookmaking process from the printed page to a dynamic digital mural. Drawing on iterative and collaged materials, the projection will conjure an artificial daylight cycle beginning each day at sunset. 
On view: May 4 – 11, 2018 | Evenings, beginning at Sundown
April 19, 2018
Collaborate Public Presentation
In a free series of three workshops, we will encourage students to redefine their preconceptions about the functionality of artistic practices. Posing the fundamental question: 'what is art?', we will explore an alternative understanding that is not confined to the skillset of the traditional artist (painting, drawing, sculpture, etc). The series culminates in an interactive "exhibition" where students take initiative to display the processes that they engaged with and the products of their work. Students will independently present their projects to their parents and the community.
April 19, 2018
Queer Historical Mixtape - Screening + Q&A 
Two queer filmmakers – Celeste Chan and Irina Contreras – join forces to create a queer film mixtape from footage found in the San Francisco GLBT archives. After spending months digging and unearthing the archival memory of queer life, Celeste and Irina have pieced together an extraordinary short film that traverses bars, protests, street life, activism and the underground world of queer culture. 
April 6, 2018
GLITCH: An Electronic Music Workshop for Women and Non-Binary Folx
by Sofia Benito, Kelly Kirkland, and Allison Wendt
the BODY show
by Maria Hernandez, Mariel Guido
April 4, 2018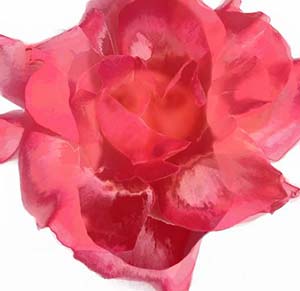 See/Hear/Taste/Smell Gol
A night of rose obsession starting with a walk to visit the rose plaques placed by Amitis Motevalli changing the names of the Roses on campus. Followed by rose seduction with musical selections inspired by "Gol" from throughout the SWANA region by Arshia Haq while tasting tea and dessert of rose flavors.
April 3, 10, 17, 24, 2018
Body Politics: Pop-up Performance Series
Heidi Duckler Dance Theatre will interact with Oxy's 2017/18 CORE theme (Eco)Systems of Power every Tuesday in April at 12pm on the quad!
Two teaching and performing artists will respond to select found objects in a tactical laboratory on the quad, involving the body, politics and the environment. We invite you to join us in this interactive platform deploying ideas and physicality. These short presentations are not finished works, they are evolving collective experiments, meant to spark conversations and inspire innovation.
KOXY DJs all four performances.
March 22, 2018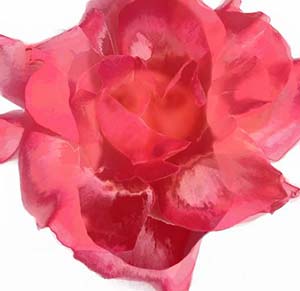 Amitis Motevalli: Golestan Revisited
Golestan Revisited is a project in process questioning the collecting and cultivation of roses since the Crusades, and the subsequent renaming which erased their history. Concurrently, the project researches the sources of common roses, while renaming the roses to honor women from Central and West Asia and North Africa who were killed in the wars and militarized actions post 2010. 
On view March 22 - April 15, 2018
February 27, 2018
Introducing 2018-19 Wanlass Artist in Residence Candice Lin 
Join us for an artist talk by Candice Lin, the 2018-2019 Wanlass Artist in Residence. Come learn about her practice within the context of the course she will teach next semester: ARTS290 Course Description | Interspecies Entanglements in the Queen's Closet.
February 23, 2018
Oxy Arts Speaker Series: Justin Chon
Justin Chon is a filmmaker and actor. His second feature film, the provocatively titled "Gook," is a look at the 1992 riots in Los Angeles from the perspective of the Korean American community. The story is based on the experiences of Chon's own family as store owners at that time. The film was released on August 18, 2017.
January 29, 2018
Oxy Arts Speaker Series: The Quetzalcoatl Mural Project
The Quetzalcoatl (Feathered-Serpent) Mural Project (QMP) is a community based mural arts collective which began twenty-one years ago in one of the Los Angeles historic art districts. QMP's primary mission is to provide inner city youth an opportunity to showcase their artistic talents by creating an awareness campaign through public art projects in underserved Los Angeles neighborhoods.
November 27, 2017
Oxy Arts Speaker Series: Zackary Drucker 
Zackary Drucker is an independent artist, cultural producer, and trans woman who breaks down the way we think about gender, sexuality, and seeing. She has performed and exhibited her work internationally in museums, galleries, and film festivals including the Whitney Biennial 2014, MoMA PS1, Hammer Museum, Art Gallery of Ontario, MCA San Diego, and SF MoMA, among others. Drucker is an Emmy-nominated Producer for the docu-series This Is Me, as well as a Producer on Golden Globe and Emmy-winning Transparent.
December 7, 2017
Ettinger Projected Poetry & Art Project: "New" Worlds
Convergent histories, truth(s), imaginings and interrogations. Wanlass Artist in Residence Kenyatta A. C. Hinkle and students from ARTS290: Art Outside the Bounds collaborated with media artist Keith Skretch for the inaugural Ettinger Projected Poetry and Art Project: "New" World(s), which activates the south-facing wall of Herrick Chapel with video projection throughout reading days and finals of the fall 2017 semester. Students conducted research at Special Collections at Occidental College and amassed personal archives from prompts pertaining to personal narratives and images that haunted, challenged and provoked them. Students implemented interrupting the aesthetic of the didactic as a colonial tool of codifying. They also interviewed one another, and the residue of these questions and answers flicker in and out of the imagery. The context of the questions were formed by what roles we play within our family histories, how we absorb information as forms of truth and what does it mean to be an instrument of interruption, remixing, and restructuring narratives and historical and contemporary storytelling. Utilizing found imagery, objects and images from Herrick Chapel, these investigations weave in and out of one another, reminiscent of collage or a palimpsest of multiple interrogations and considerations of the truth. 
On view: December 7 - 15, 2017 | Evenings, beginning at Sundown
November 3, 2017
UnderExposed
byJaneth Aparicio, Jack Schofield, Laura Searles
Thahu
by Waruguru Waithira, Taylor Fuller 
October 30, 2017
Oxy Arts Speaker Series: Amitis Motevalli 
Amitis Motevalli is an artist born in Iran and moved to the US in 1977 pre-revolution. She explores the cultural resistance and survival of people living in poverty, conflict and war. Her experience as a working-class trans-national migrant, is foundational to her drive for creating art that contests popular beliefs about immigrants and diaspora. Through many mediums including, sculpture, video, performance and collaborative public art, her work juxtaposes iconography, to reveal differences in cross-cultural understandings, critical of the violence of dominance and occupation, while invoking the significance of a secular grassroots struggle.
October 25, 2017
Kenyatta A.C. Hinkle: Navigating Ain'tness: Exploring the Kentifrica Archive
The Kentifrican proverb "Looking Where it Ain't" serves as the basis for this performative lecture by Los Angeles-based multidisciplinary artist Kenyatta A.C. Hinkle. Passed down to the artist by her great-great-uncle, the saying suggests that "things we are looking for can be found in the last place that we would expect them to be." These places where we refuse to look are continually determined by our own biases and fidelity to constructions of historical "truth." For the artist, Kentifrica has not only become a physical and theoretical place that blurs reality and fiction, but it also exemplifies an experimental practice of a collectively authored revisionist approach to historical issues in the present day. Conversations about perception, violence, and the authorship of history and power are overarching and timely themes, considering current events involving the black body and the forces outside of its control.
September 25, 2017
Oxy Arts Speaker Series: Will Power
Will Power is an award-winning playwright and performer. Plays include "Stagger Lee" (Dallas Theater Center), "Fetch Clay, Make Man"(New York Theatre Workshop, Marin Theatre Company, Roundhouse Theatre, True Colors Theater),  "Steel Hammer" with SITI Company (Humana Festival, Brooklyn Academy of Music), "The Seven" (Lucille Lortel Award Best Musical, New York Theatre Workshop, La Jolla Playhouse, Ten Thousand Things Theater Company), Five Fingers of Funk! (Children's Theatre Company), Honey Bo and The Goldmine (La Jolla Playhouse) and two internationally acclaimed solo shows "The Gathering," and "Flow." Power's numerous awards include a 2016 Doris Duke Artist Award, a United States Artist Prudential Fellowship, and the TCG Peter Zeisler Memorial Award.  Power's numerous film and television appearances include The Steven Colbert Report (Comedy Central), and Bill Moyers on Faith and Reason (PBS).
September 10, 2017
Malaquias Montoya: A Voice for the Voiceless: In Conversation
Join us for an Artist Panel with Malaquias Montoya (Artist), featuring Betty Avila (Self Help Graphics) and Richard Montoya (Actor, Writer, Filmmaker) Malaquias Montoya is a legendary artist whose work is socio-political. This panel will touch on topics such as Malaquias' role in the Chicano art movement overall, the issues he is dealing with through his art, and how his art relates to the Chicano Art Movement here in LA. 
February 8, 2018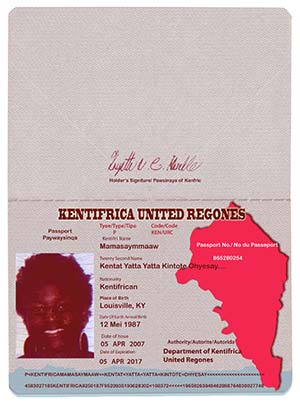 Kenyatta A.C. Hinkle:
Kentifrications: Convergent Truth(s) and Realities
Wanlass Artist in Residence Kenyatta A. C. Hinkle will present work from her long term Kentifrica Project in the Weingart Gallery from February 8th- March 11th, in which she will continue to explore convergent histories, truth(s), imaginings and interrogations. For the duration of the show the Weingart Gallery will be turned into a Kentifrican study and research room in which visitors can have tea, research the Kentifrican archives, read books related to Kentifrica, and view Kentifrican objects and items from the College's Special Collections.
On view February 8 - March 11, 2018
More about the exhibit
Inspired by the artist's Art Outside the Bounds field trip to The Museum of Jurassic Technology in fall 2017 and extensive conversations about amassed personal archives from prompts pertaining to personal narratives and images that haunted, challenged and provoked students, this exhibition implements interrupting the aesthetic of the didactic as a colonial tool of codifying.
Kentifrica is a contested geography/continent for which the artist is developing an educational and research platform. Hinkle considers herself to be a descendant of this place and it is a combination of the geographies of her ancestral lands of Kentucky and parts of West Africa. Through re-creating artifacts and sharing narratives and customs from her research archives, she is reconstructing a Kentifrican identity that invites a critical engagement with the intersections of collective vs. personal histories, diaspora, migration, immigration, cross-cultural exchange, and issues of geography and authority in relationship to knowledge production. Through the embodiment of various voices and modes of address, she examines what happens to bodies in transit and how they are contextualized culturally, depending upon historically sanctioned, dominant signifiers of race and culture. The project exists as a multi-layered living and breathing organism that thrives off of collaborations with various individuals and communities who come from multiple social, cultural, geographical, and artistic experiences.
For more information about the artist and her residency at Occidental College, visit our Wanlass Artist in Residence page.
This exhibition is made possible by the generous support of the Kathryn Caine Wanlass Charitable Foundation.