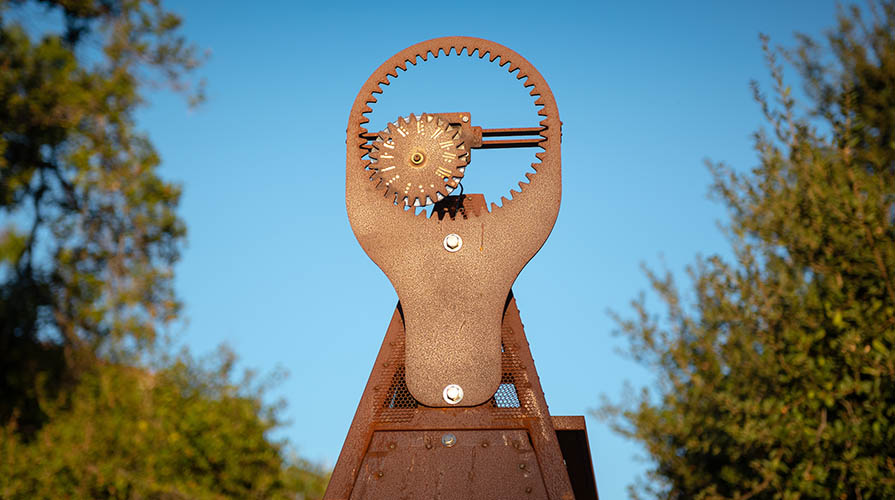 Find out about upcoming Oxy Arts initiatives, opportunities and co-sponsored student events here.
Student Collective
The Oxy Arts Student Collective was launched in the fall of 2018 as an organization for students engaged in or curious about the arts. The Collective offers students first-hand experience in the Los Angeles arts ecosystem through trips to local museums, brown bag lunches with local artists and industry professionals, student-led, hands-on art workshops and many more opportunities to get involved with the arts in the community. Still in its inception, the Collective is a great opportunity for students to have a say over programming and future direction. Please email oxyarts@oxy.edu if you are an Oxy student and would like to be involved.
Collaborate
The Oxy Arts Collaborate Workshop brings together a teaching artist, Oxy students, and youth from Highland Park in creative collaboration. During the first six weeks of the semester, Oxy students learn core arts education and public engagement pedagogy. In the following 6 weeks, Oxy students collaboratively lead an after school art workshop for local middle school youth, culminating in a final public presentation.
*Course enrollment occurs in late fall and spring for the subsequent semester.
The Oxy Arts Collaborate program is made possible by the generous support of the Kathryn Caine Wanlass Charitable Foundation.
Co-Sponsored Events
Is your club hosting an event? Is it in alignment with Oxy Arts core principles and values? Did you know that Oxy Arts can support your club's event through co-sponsorship and/or cross-promotion? Contact us at oxyarts@oxy.edu.