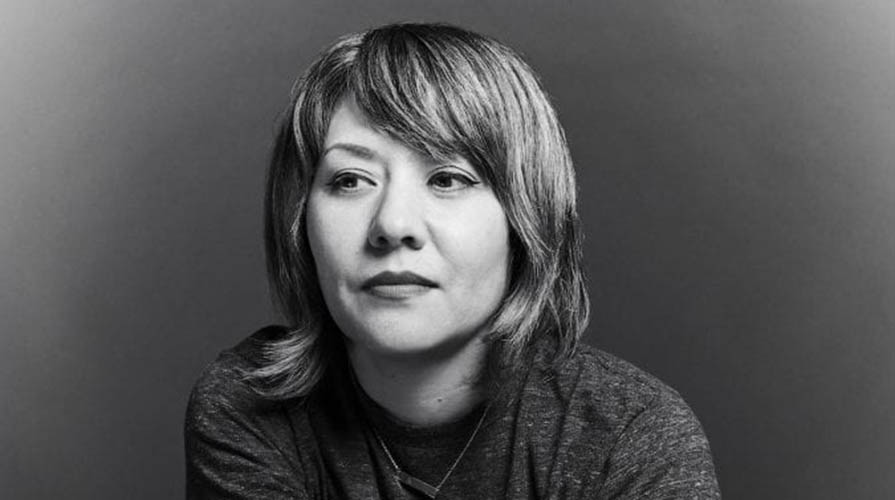 Occidental College's 2019/20 Wanlass Artist in Residence:
Shizu Saldamando
The Wanlass Artist in Residence is Occidental's semester-long residency program that allows an artist to investigate aspects of their practice and share it with the College campus-wide. The program encourages cross-campus collaboration and thoughtful sustained interaction between artist and students. The Wanlass Artist in Residence Program is made possible by generous support from the Kathryn Caine Wanlass Charitable Foundation.
Read coverage of Saldamando in the Los Angeles Times (Feb. 18, 2020)
Shizu Saldamando was born and raised in San Francisco's Mission District, and currently lives and works in Los Angeles. She received her B.A. from UCLA's School of Arts and Architecture and her M.F.A. from California Institute of the Arts. Her drawings, paintings, sculptures, and videos have been exhibited both locally and internationally and experiment with a broad range of surfaces and materials. Saldmando's portraiture employs painting and drawing on canvas, wood, paper and cloth, and functions as homage, as well as documentation, of subcultures within and around the Los Angeles metropolitan area. A selection of her solo exhibitions include When You Sleep: A Survey of Shizu Saldamando, Vincent Price Art Museum, Monterey Park, CA; All Tomorrow's Parties, Moore College of Art and Design, Philadelphia, PA; There is a Place, Steve Turner Gallery, Los Angeles, CA; and Stay Gold, Space 47, San Jose, CA. Selected group exhibitions include: Phantom Sightings at Los Angeles County Museum of Art; Trans-Pacific Borderlands, part of the Getty Pacific Standard Time initiative at the Japanese American National Museum, Los Angeles, CA; We Must Risk Delight: Twenty Artists from Los Angeles, an official collateral exhibition of the Venice Biennale; Drawing the Line at Museum of Contemporary Art, San Diego, CA and The High Art of Riding Low at the Petersen Automotive Museum, Los Angeles, CA.
ARTS290 | Body Talk: deconstructing representations of the figure in contemporary art
Using drawing and painting techniques, we will analyze and critique "the figure" in both art history and in contemporary media. Utilizing post-colonial discourse, intersectional feminist and gender theory, identity politics and popular studies, the class will read critical essays on the body and apply it to their writings and art work. Utilizing critical theory along with a rigorous exploration of varying techniques, we will explore traditional drawing techniques from charcoal figure drawing to acrylic, and oil paint on a variety of substrates. We will have guest lectures, body positive life models, field trips and guest artist led workshops to flesh out discourse and technique. This course aims to teach different applications to achieve technical proficiency but also to deconstruct and think critically about representations of the figure we create as artists.
Solo Exhibition 
Opening Reception | Thursday, February 6 | Oxy Arts on York | 6 - 8 p.m.
On view: February 6 - April 17, 2020