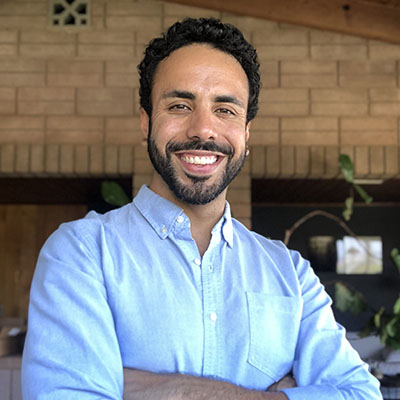 Director, Intercultural Community Center
Chris Arguedas is the Director of the Intercultural Community Center at Occidental College. Chris has a longstanding history of working with students from a variety of cultural identities and backgrounds. He began his time at Oxy in the Dean of Students Office as Case Manager, where he specifically worked with students on numerous challenges, including those related to their mental health and overall wellbeing. He also worked to ensure an equitable learning environment for students with disabilities in the classroom.  
Chris's interest in equity and justice work began in the nonprofit sector as a counselor, tutor and English as a Second Language teacher, and he subsequently pursued his master's in higher education administration at Florida International University. At FIU, Chris identified his passion for conducting social justice training, enabling his career as a consultant for organizations in and outside of higher education today. Upon graduating from FIU, Chris went on to accept a full-time position in student leadership at UC Santa Barbara, where he led a multicultural education program, streamlined social justice curriculum, and helped launch a Diversity, Equity and Inclusion conference. 
Today, Chris actively partners with Occidental faculty, staff and students to bolster a sense of belonging and enhance community for minoritized groups at the college. He serves as Chair of the Queer and Trans Working group, and oversees the Lavender Lounge, as well as the Center for Gender Equity on campus.