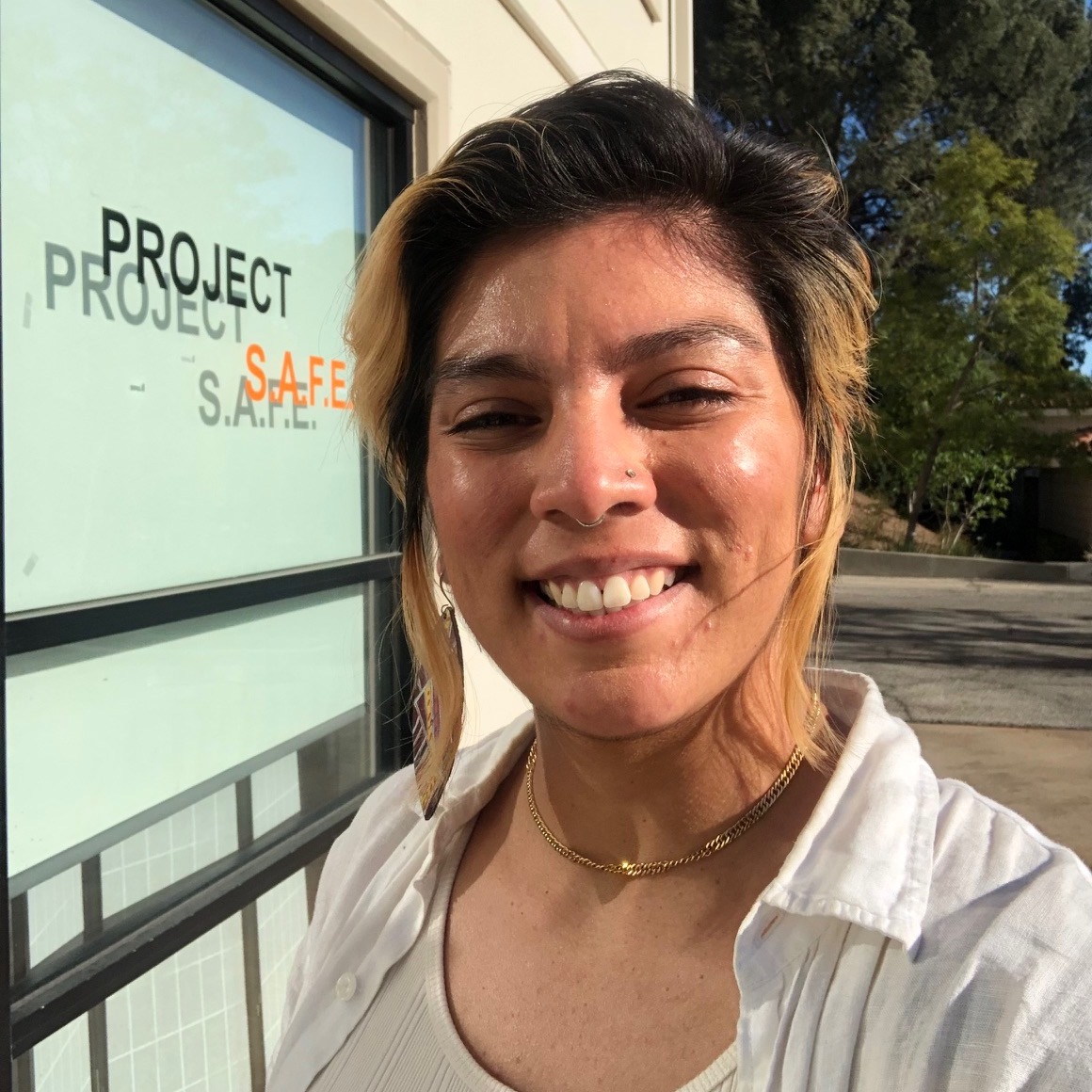 Project SAFE Prevention Education Coordinator
Joaquin is a healing justice advocate, meditation facilitator, and abolitionist from Long Beach, CA (occupied Tongva/Chumash Land). Joaquin earned a Bachelor of Science in Human Services and Queer Studies from CSU Fullerton in 2017. Since 2015, Joaquin has been invested in community care through facilitation of peer support groups and creating intentional programming to hold space for self awareness, trauma-informed support, and transformational insight. 
Joaquin has a history in anti-violence work by primarily providing advocacy, safety planning, and empowerment to LGBTQ+ people who have experienced sexual assault, domestic violence, and hate violence. Joaquin has worked with universities, county agencies and non-profit organizations to provide consultation and training, primarily focused on best practices in serving LGBTQ+ people, identity development, violence prevention, and crisis counseling. Joaquin dreams of possibilities for building a culture of care and healing that integrates storytelling, creative expression, and connection to the land. In their free time, Joaquin loves to dance, collage, and to stop and smell the flowers. Joaquin is excited to offer their energy to Occidental's community and be a resource to the students!
Pronouns: they/them/theirs