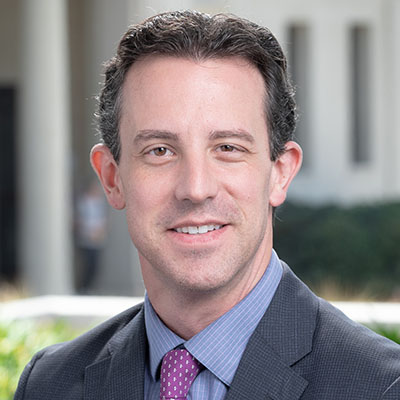 Interim General Counsel
The third generation in his family born and raised in Los Angeles, Jon McNutt was appointed Oxy's General Counsel in September 2019.  Over his 16 years of legal work in private practice, Jon has worked with employers in higher education, hospitality, healthcare, transportation, gaming, and retail, defending and resolving labor and employment lawsuits and union issues, and providing advice designed to avoid future disputes.  He is a graduate of the University of California Los Angeles and Loyola Law School.
Jon has worked with Oxy for the last five years as its primary outside employment counsel through his partnership at Musick Peeler & Garrett LLP.  He will serve in the General Counsel role until Occidental's next President appoints a replacement, likely in late 2020.