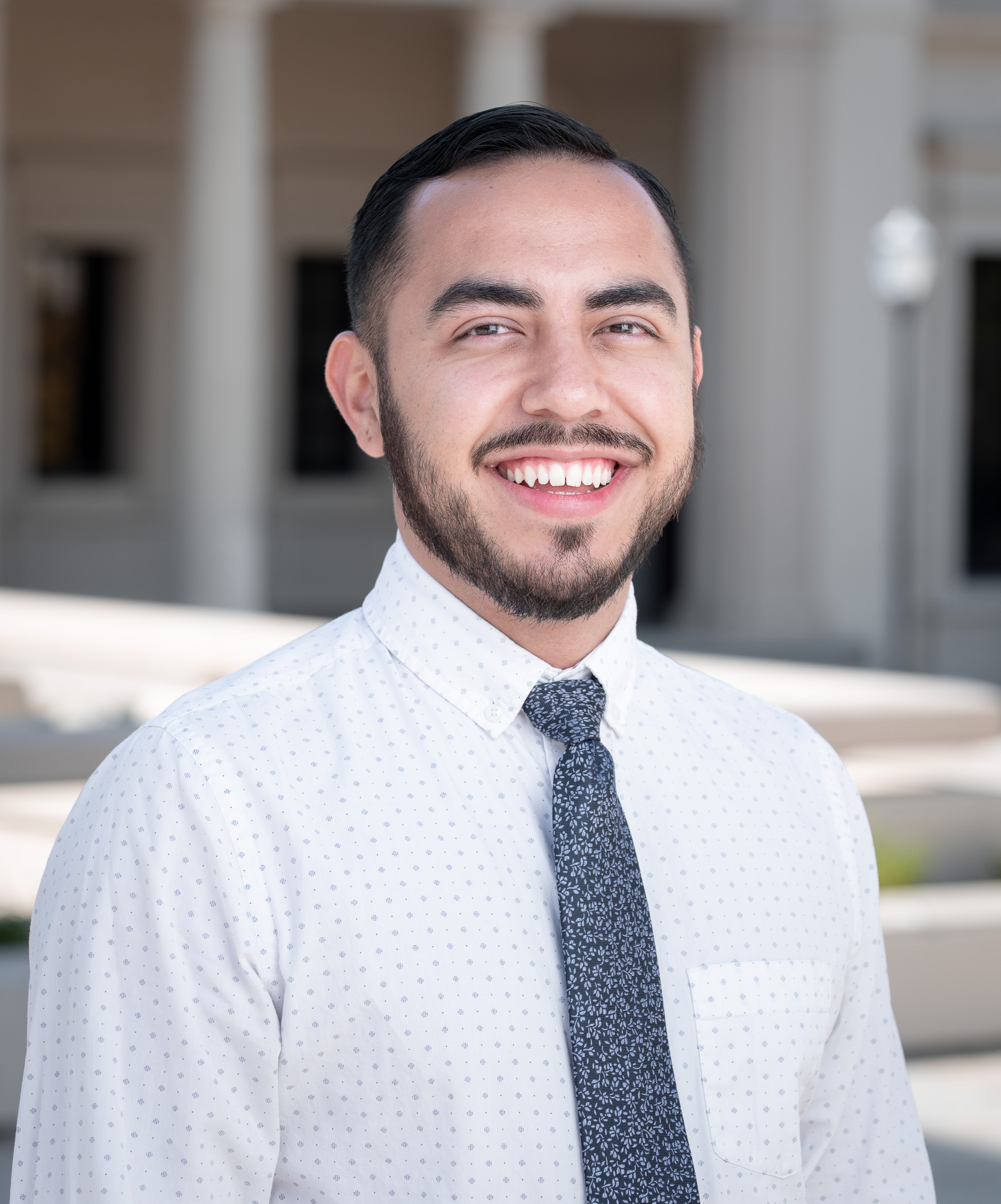 Justice, Equity, Inclusion, & Diversity (JEID) Education Specialist
pronouns: he/him/his
José Cisneros immigrated to the United States from Mexico at the age of five and was raised in Snow Hill, NC. He received his B.A. in history with a minor in education from the University of North Carolina at Chapel Hill and a master's degree in education from the University of Notre Dame. During his time at Notre Dame, he taught Spanish and Social Studies in Dallas, TX as an ACE Teaching Fellow. Before moving to California to work at Oxy, José worked at LatinxEd in North Carolina where he led the flagship initiative, Somos Carolina, to create inclusive learning experiences for Southern Latinx youth. José's experience as an undocumented immigrant in rural North Carolina and his family's legacy of community activism fuel his passion for justice, equity, inclusion, and diversity work. As the JEID Education Specialist, José partners with Oxy faculty and staff to develop and implement professional development and learning opportunities that support JEID goals across the College.
The JEID Education Specialist can be helpful with a wide variety of professional development and educational needs related to JEID (justice, equity, inclusion, and diversity). Examples of these types of needs include:
Professional development opportunities for faculty and staff
JEID foundational awareness, knowledge, and skills
Accessing resources for JEID education and support
Developing JEID learning objectives and assessment
Synergizing cross-divisional JEID educational programming, events, and initiatives
Building infrastructure for JEID professional development and education
To discuss any of these types of issues, please feel free to make use of office hours. If you are not available during office hours, you can e-mail jcisneros@oxy.edu to schedule an appointment.
2022-2023 Office Hours: Fridays 1:15-2:45 PM
Sign up for an appointment slot via Google Calendar and check in for office hours at the Office of Equity & Justice - AGC 112. All office hours will be held in person, unless alternatively confirmed as virtual (please email jcisneros@oxy.edu to convert your appointment to virtual format after signing up through Google Calendar). Walk-ins are also available during these times on a first-come, first-served basis. All students, staff, faculty, and other Oxy community members are welcomed to attend office hours!