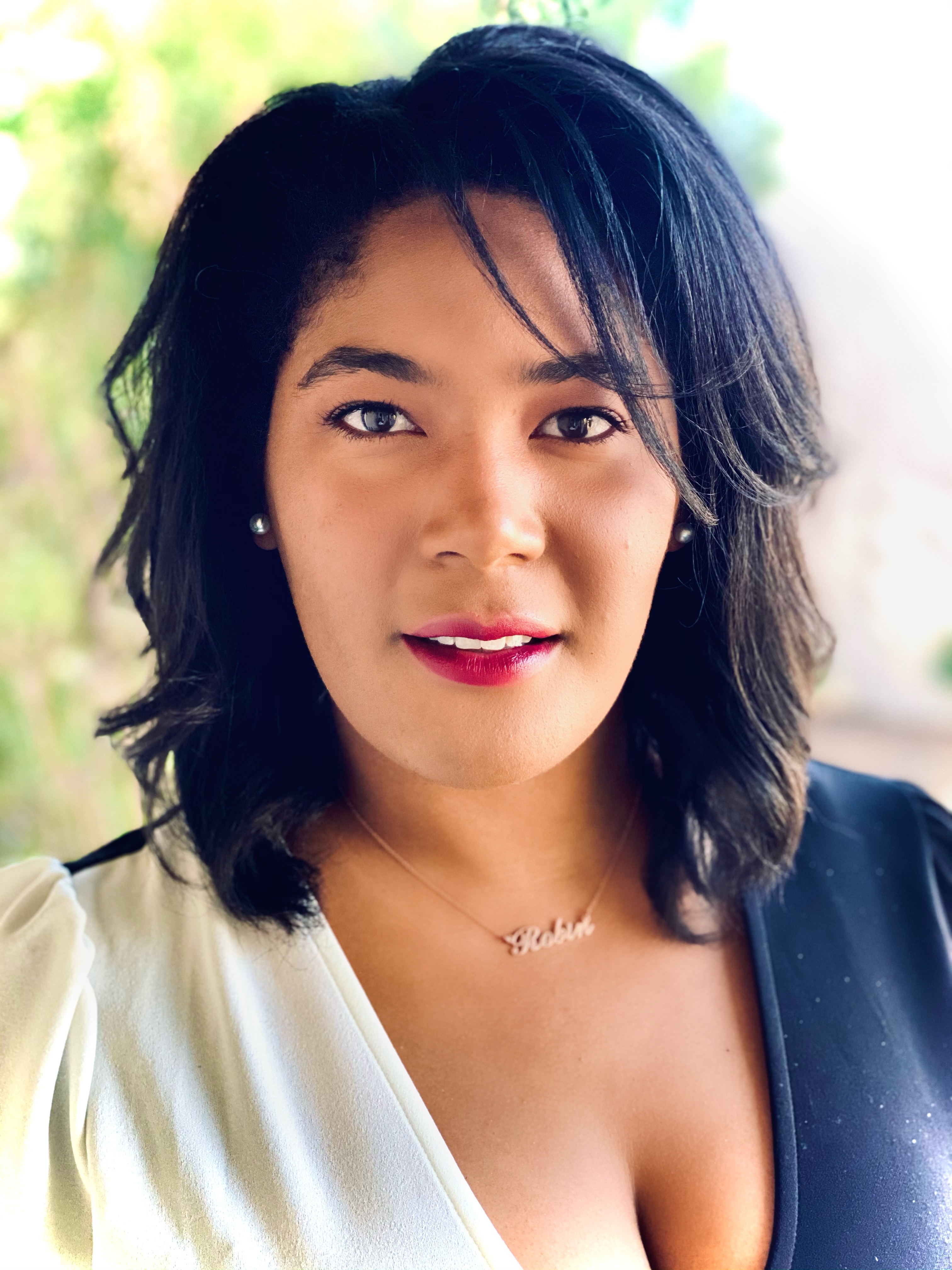 Associate Director for Racial Justice
Robin Maxile brings with her a care-centered model that is rooted in trauma-invested care and healing work. Robin began her work as an educator of equity and justice working with k-12 students. She later went on to develop and implement programming centered on building anti-racist, anti-bias, and culturally competent environments, holding space for profound conversations that encourage folx to critically examine the realities of systemic inequity.
Robin's work with equity and justice in education stems from her own experiences as a low-income, first generation, Black woman in k-12 as well as undergraduate and graduate study programs. The erasure and pushout of Black girlhood, as told by Marcia Chatelain (South Side Girls) and Monique W. Morris (Pushout), is what centers Robin's work as an advocate for holistic student care. Having found her niche for facilitating challenging conversation on race, ethnicity, class, and accessibility, Robin works to uplift and empower marginalized student communities to use their agency, think outside the box, and exhaust all their resources.
Hailing from Louisiana, Robin earned her Bachelor's degree in Communications at Northwestern State University. She later went on to earn her Masters of Counseling Psychology degree at Mount Saint Mary's University in Los Angeles, CA. Robin is currently pursuing a Ph.D. in Cultural Foundations of Education at Syracuse University with a focus on Black student trauma. She is an American Association of Colleges for Teacher Education Holmes Scholar and teaches a foundational graduate course that explores key issues affecting marginalized communities at her alma mater, Mount Saint Mary's University.
Robin is a lover of all things Shonda Rhimes, Beyonce, Onika Miraj, community care, and uplifting Black voices. Her favorite pastime activities include hanging out with her twin sister, cooking for her friends, and "kiki'n" with her mom.