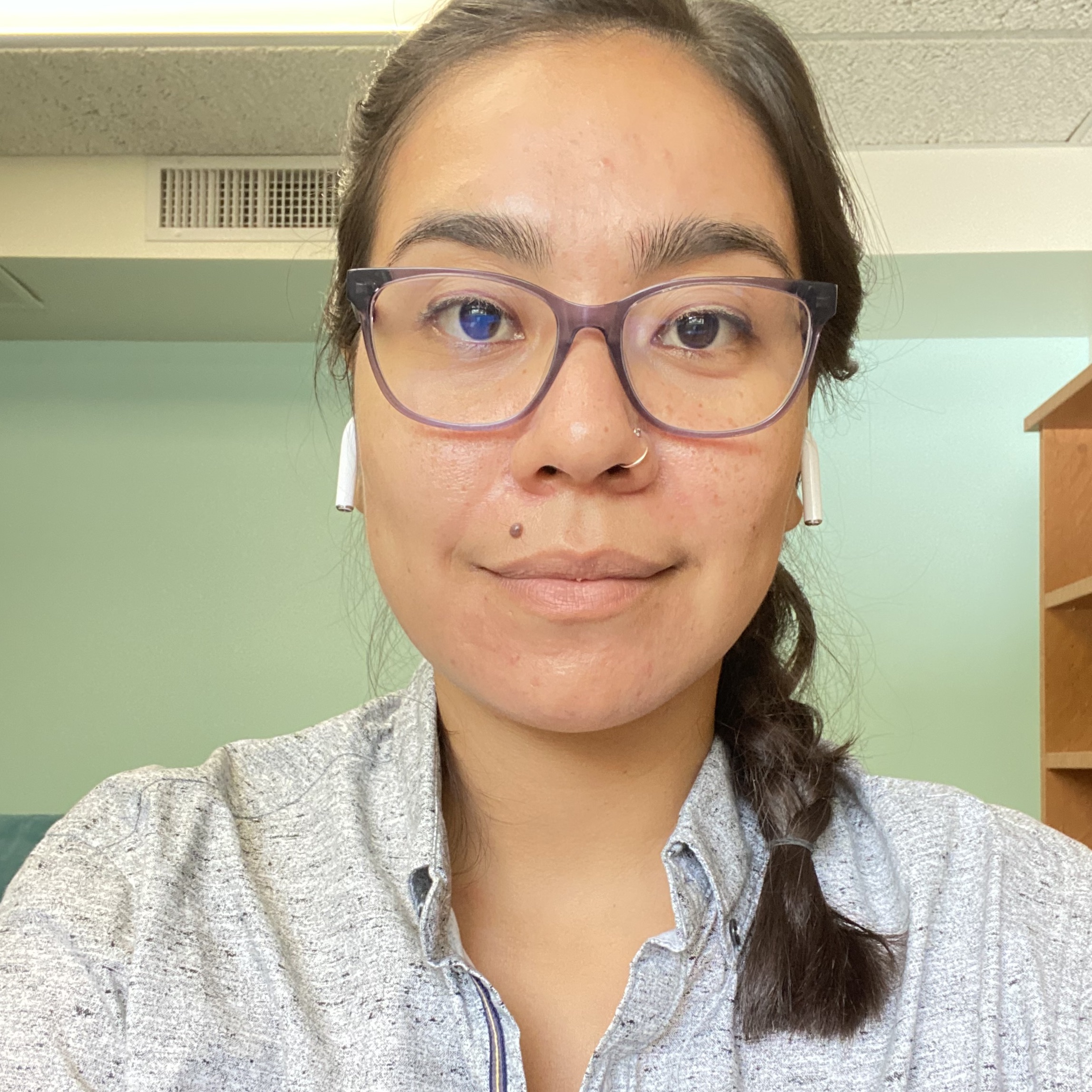 Project SAFE Weekend Survivor Advocate
Téresa Mejia is the new Project SAFE Weekend Advocate and is now available for weekend advocacy and support. Téresa can provide emotional support, crisis intervention, on and off campus resources as well as medical accompaniments. Téresa is a state-certified Counselor Advocate and can provide advocacy services in both English and Spanish. She joins Oxy as an experienced campus advocate, having worked with survivors for six years, most recently at Caltech University. Téresa was born and raised in Los Angeles and uses she/they/ella pronouns. They identify as Latinx, a bisexual woman, feminist and soon be, spiritual activist. She is an alumnus of the University of San Francisco, and is currently a graduate student at the California Institute of Integral Studies where she is pursuing a Masters degree in Women, Gender, Spirituality and Social Justice. In her free time she enjoys cuddling with her cat, learning how to nurture her plants, and bubble baths.  
Téresa Mejia es la nueva defensora de los sobrevivientes con Proyecto SAFE. Téresa es una Consejera Defensora certificada por el estado y puede brindar servicios de defensa en Inglés y Español. Ella está disponible los fines de semana para apoyo emocional, intervención en crisis, recursos dentro y fuera de la escuela, y también puede asistir con acompañamientos médicos. Téresa ha trabajado con sobrevivientes durante seis años, recientemente con la universidad Caltech. Nació y se crió en Los Ángeles y usa los pronombres ella/ellos. Téresa se identifica como Latinx, una mujer bisexual, feminista y próximamente activista espiritual. Es exalumna de la Universidad de San Francisco y actualmente es estudiante de posgrado en el Instituto de Estudios Integrales de California, donde está cursando una maestría en Mujeres, Género, Espiritualidad y Justicia Social. En su tiempo libre le gusta acurrucarse con su gata, aprendiendo a cuidar sus plantas y tomar baños de burbujas.
Pronouns: she/her/hers, they/them/theirs, ella