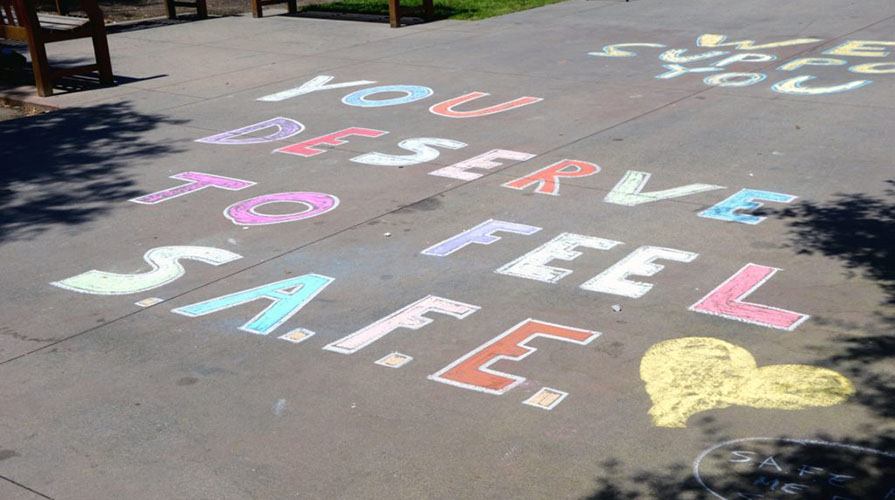 Advocacy services at Occidental College are provided by the Project S.A.F.E. Interim Survivor Advocate Tirzah Blanche. 
Advocacy services are survivor-centered, trauma-informed and rooted in an empowerment model of helping. Survivors are given tools and resources to make autonomous choices about what feels right to them on their own healing journey. Advocacy services strive to be transparent, supportive, and based in survivor safety, voice and choice.
Advocacy services at Occidental are provided by Project S.A.F.E. Interim Survivor Advocate Tirzah Blanche. She is a certified Counselor Advocate in the State of California and a confidential resource for any Occidental community member seeking support or consultation on issues of sexual and interpersonal violence. She is available for individual meetings to answer questions, provide support and connect you to other on- and off-campus resources. She can also accompany you to related medical services, legal or law enforcement meetings and Title IX process meetings.
Advocacy Versus Title IX Office
The Survivor Advocate is independent from the Title IX office, which handles the investigation and resolution of complaints of sexual or relationship violence among Occidental community members. The Title IX office is also responsible for holding the College accountable to its federal requirement to address sex and gender-based discrimination.
The Advocate can be a good first step for students who are wondering about the Title IX process. The Advocate can answer questions and provide more information about what the process might look like—without having to report information.