Our survivor advocates and peer advocates are available by appointment and for drop-ins throughout the week, and are open to asynchronous communication formats as well. Browse the sections below to learn more, and to find the best option for your needs.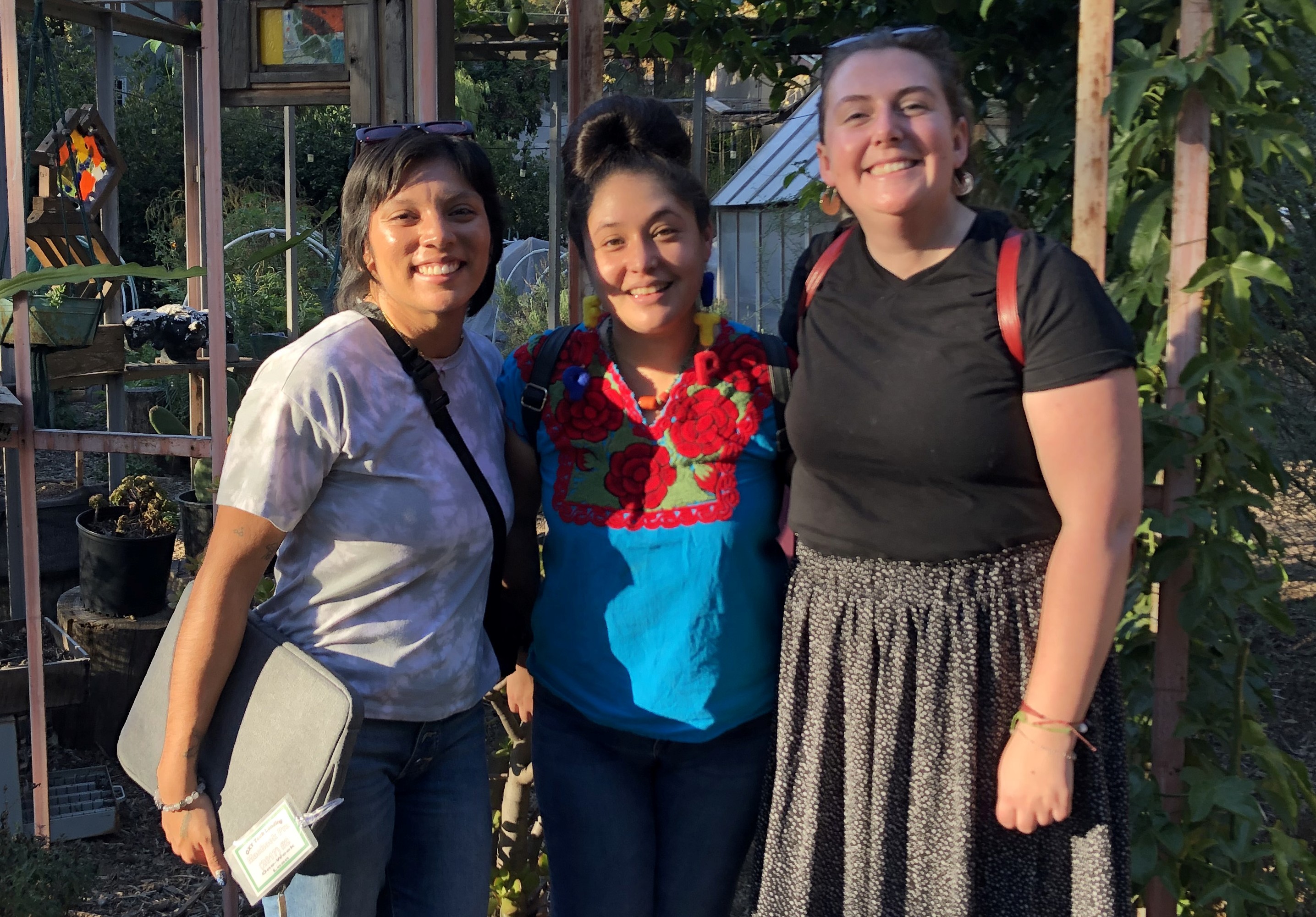 Project SAFE's survivor advocates are a confidential resource on Oxy's campus. Our Survivor Advocate provides advocacy through a survivor-centered empowerment model of support, which means that they seek to assist people as they explore the options available to them and decide what, if anything, feels right for them. 
Common things that may prompt someone to reach out to the advocates are direct experiences with sexual violence from someone's time at Oxy or prior, stressful relationship dynamics, wanting to know how to better support someone else, or seeking support for indirect impacts of violence. The advocates can help support people through those situations and many others.
Advocacy is low-stakes and low-commitment: you can meet with an advocate for any reason, even just to ask one question or get one thing off your chest. Advocacy is also very creative: the advocate will work to find supportive measures to meet your specific needs within and outside of Occidental to help you navigate your path moving forward.
Advocacy includes, but is not limited to: academic/housing accommodations, schedule changes, safety planning, emotional support, and referrals to other resources on- and off-campus. Advocacy is available in person at the Project SAFE office, virtually (Zoom or email), and by phone.
The Project SAFE office is open Monday-Friday, 10am-5pm (unless otherwise specified). To scehdule appointments or request support, drop by our office, call (323) 341-4750, email survivoradvocate@oxy.edu, or schedule an appointment using the link below!
We also offer drop-in hours on Thursdays and Fridays from 2-4pm, no appointment necessary!
This would be an option for someone who would like an advocate to accompany them to a meeting with Title IX for reasons including, but not limited to: navigating questions about the Title IX reporting process; receiving emotional support during the process and/or help with safety planning before, during, and after reporting.
If you would like to schedule a meeting with both a Survivor Advocate and Title IX at the same time, click the link below!
Student Peer Advocates are available to provide peer support around issues of healthy communication, consent, and relationship stresses, or answer questions about Oxy or off-campus resources. PAs can also answer questions about what the Survivor Advocate can do or what Project SAFE does on campus. Don't hesitate to come by PA drop-in hours, listed below. They may also be reached at projectsafe@oxy.edu for alternative meeting times or communication over email. 
Mondays, 3:30-4:30pm - Irene (they/them) - Zoom (click to join Zoom room)
Tuesdays, 10-11:30am - Koi (he/xe) - JSC Obama Lounge
Wednesdays, 1-3pm - Liv Y (she/her) - Library Room 103
Wednesdays, 7-9pm - Abby (she/her) - Library Room 103
Thursdays, 6-8pm - Ella (she/her) - Library Room 103
Fridays, 1-2pm - Liv G. (she/they) - ICC