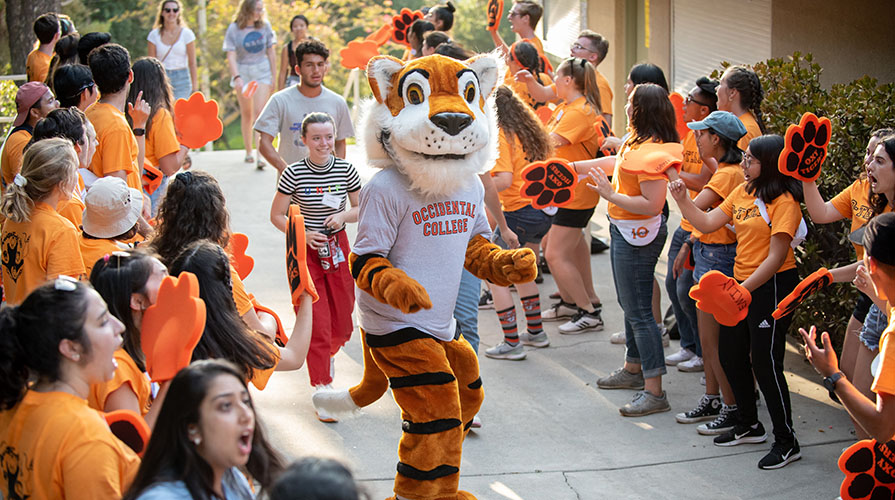 We are dedicated to supporting your journey as a rising sophomore at Occidental College.
Our sophomore sessions are designed to create a dynamic, celebratory, and welcoming environment—a space where you can explore how to tap into resources and services offered by the College. By building a sense of community that connects students to faculty, staff, administrators, and each other, the Sophomore Experience also fosters an appreciation of Oxy's commitment to equity, excellence, and service.
The program begins virtually in July, with in-person events starting on Sophomore Move-In Day (Thursday, August 26th) and running through the first and second weeks of September (Welcome Weeks). While more details are yet to come, we're offering a glimpse into our summer and fall plans below. For more information, email Marcus A. Rodriguez, Assistant Dean of Students and SLICE Director, at mrodriguez6@oxy.edu.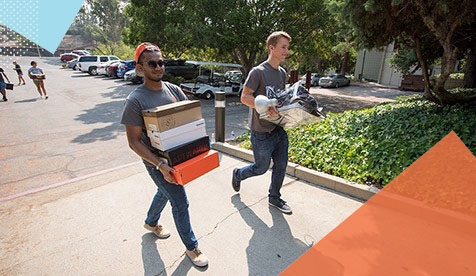 Move-in Day Guide
A guide to making your Fall 2021 move-in experience as smooth as possible!