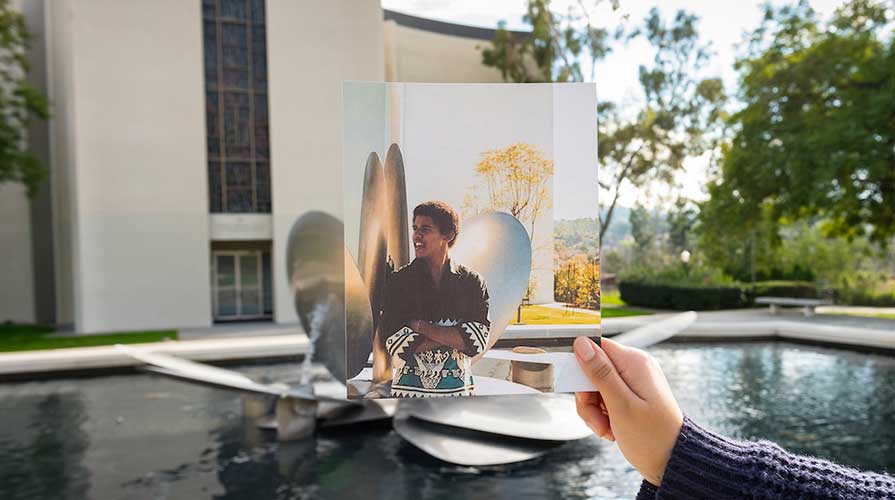 My years at Occidental College sparked my interest in social and political causes, and filled me with the idea that my voice could make a difference."

Occidental College Class of 1983
The Program
The Barack Obama Scholars Program at Occidental College empowers the next generation of leaders to actively pursue the public good. The program provides a comprehensive experience for exceptional students of all backgrounds who seek the opportunity to create lasting and meaningful change.  
Obama Scholars benefit from the same educational mission — excellence, equity, community and service — that the President has cited as crucial to his own development.
Obama Scholars receive a loan-free financial package covering tuition, room, board, and books based on our cost of attendance. This fully funded program provides students with the opportunity to pursue a path both academically and beyond the classroom that supports their ambition to make a difference. Scholars can pursue any field of study Occidental offers. In their first year, scholars will be matched with faculty advisers to help them shape their personalized plans. Scholars also will be connected with the program's advisory council, which includes prominent Occidental alumni, former Obama administration officials and other distinguished advisers. 
How to Apply
Applicants to Occidental College who demonstrate outstanding academic achievement and a commitment to the public good will be selected by the admission committee. There is no separate Obama Scholars application. 
Learn more about applying to Occidental College.
Frequently Asked Questions
Is the program open to all applicants?
Yes, both first-year and transfer applicants are considered.
How does a student indicate they are interested in being considered?
The admission committee will select candidates from the applicant pool who meet the criteria; these applicants will be notified and asked to submit additional information if they wish to be considered.
Is the Barack Obama Scholars Program offered every year? 
The program is not being offered for entering fall 2021 students. Continue to check this website for updates regarding future class entry term offerings.
What are the characteristics of an Obama Scholar? What will you be looking for in applicants?
Exceptional students of all backgrounds, with an emphasis on first-generation students, community college transfers and veterans, who seek the opportunity to advance the public good in a meaningful way will be considered. Broadly defined, a commitment to the public good can be seen as evidence of what President Obama called "a connection to something larger than myself." There is no specific set of experiences that make a student eligible.
When will students be notified that they've been selected?
Applicants will be notified prior to the admission decision release date if they are under consideration and will be asked to provide additional information and/or interview with a selection committee.