Learn more about Patrick Martinez's augmented reality artwork, Homegrown.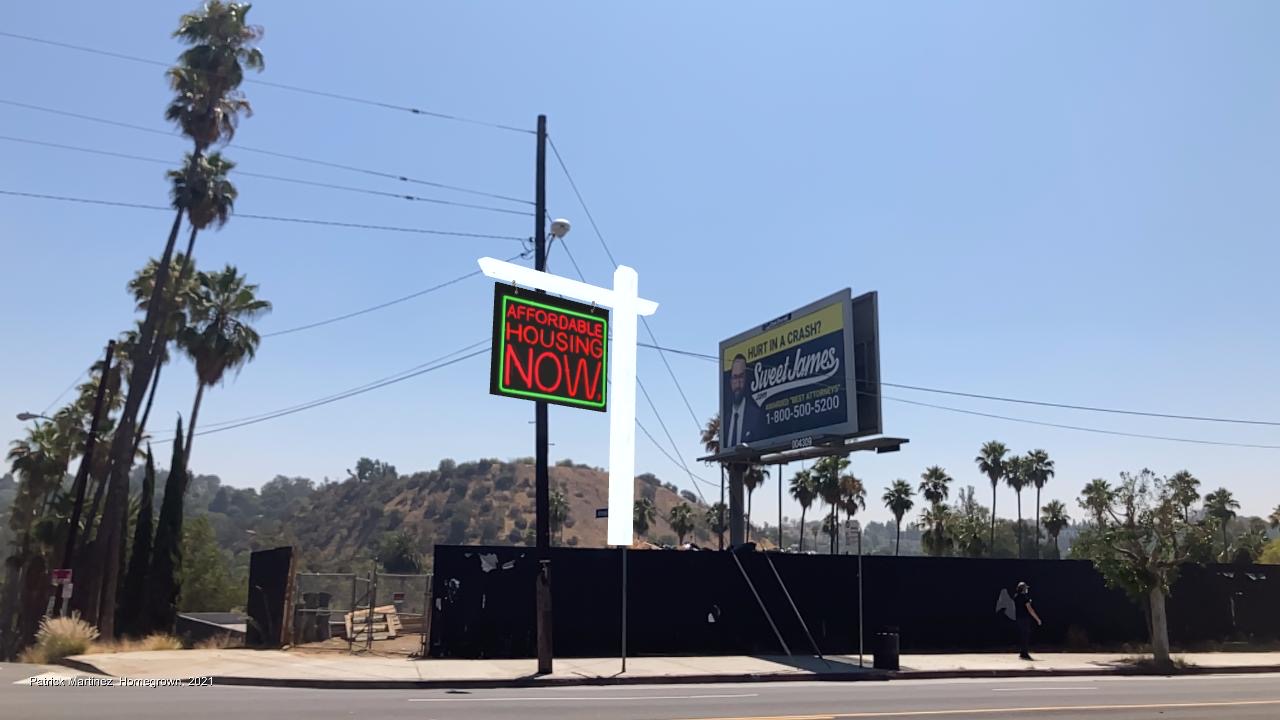 Homegrown is a monument that anticipates a future in Los Angeles where affordable housing is accessible to people who have lived here for generations; where community members are valued for their presence in the city. Martinez built on his extensive practice working with neon and hand painted signage to create a new kind of sculpture. The artwork uses the language of the neon as a protest sign, and blends it with a real estate post. This combination of two familiar types of advertising language get combined in an unfamiliar way. Hovering above an empty lot in Highland Park, it demands that we imagine a new trajectory for the city and not settle for a future where luxury developments continue to proliferate, while families continue to be displaced. 
Use the map below to view Patrick Martinez's Homegrown on-site in Los Angeles at the empty lot on the NE corner of Figueroa and Arroyo Glen. 
You can hear Martinez speak more about Homegrown in the video below, and in an original article he wrote for Monument Lab's Bulletin publication reflecting on his project and process. 
Learn more about Encoding Futures: Speculative Monuments for L.A. and view the other artworks
This project is made possible by the generous support of the Andrew W. Mellon Foundation.