Occidental College's 2020/21 Wanlass Artist in Residence:
Carolina Caycedo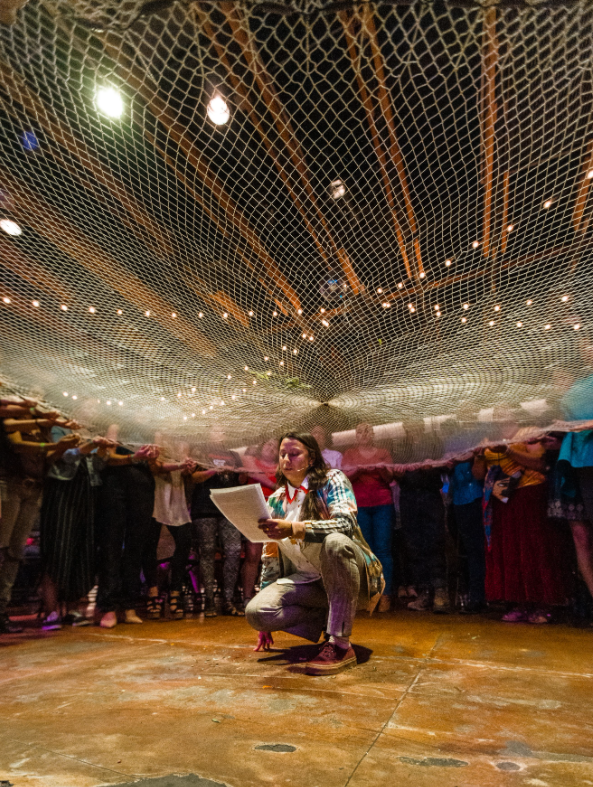 Los Angeles based artist Carolina Caycedo's practice is centered on vital issues of environmental justice, power relations, and organized resistance. Her work contributes to the construction of environmental historical memory as a fundamental element for non-repetition of violence against human and non-human entities.
The Wanlass Artist in Residence is Occidental's semester-long residency program that allows an artist to investigate aspects of their practice and share it with the College campus-wide. The program encourages cross-campus collaboration and thoughtful sustained interaction between artist and students. The Wanlass Artist in Residence Program is made possible by generous support from the Kathryn Caine Wanlass Charitable Foundation.
---
View student work from Carolina's Fall 2020 course, Arts 290: Art Outside the Bounds.