The Occidental Board of Trustees works to ensure the longevity of the institution while respecting its mission, traditions, and heritage.
Welcome from the Board Chair
Our Board members come from a wide variety of off-campus experiences, and they provide diverse perspectives, insights, points of view, and skills which expand the context and resources for governing the College. As trustees of the College, Board members literally hold the College in trust, exercising the highest level of loyalty to, and care for, the College and its constituencies.
In this regard, trustees support the financial well-being of the College, and they use their many and varied relationships in the larger community to enhance the reputation of the College and to build support for its mission. Being a trustee for Occidental College is both an honor and a great responsibility. On behalf of the entire Board, I thank you for your interest in Oxy and your support of this outstanding institution.
John Farmer, Chair
While we maintain the privacy of individual Board members, you are welcome to send questions, suggestions, and feedback to trustees@oxy.edu.
Officers of the Board

John Farmer, P'98, Chair
Senior Director, Goldman Sachs, London (San Francisco, CA)

Christopher C. Calkins '67, Vice Chair
President, Carltas Company (Encinitas, CA)



Stephen F. Hinchliffe Jr. '55, Vice Chair
Chairman and CEO, The Leisure Group Inc. (Los Angeles, CA)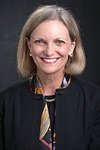 Susan H. Mallory '76 M'78, Vice Chair
President, Southern California Northern Trust, NA (Los Angeles, CA)

Stephen D. Rountree '71, Vice Chair
President and CEO of the Los Angeles Music Center (Pasadena, CA)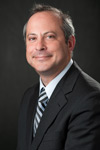 Amos Himmelstein, Treasurer
Vice President for Finance and Planning, Occidental College






Rozita Afar P'10, Secretary
President's Chief of Staff, Occidental College
Members of the Board

Jonathan Veitch, Ex-Officio
Occidental College President


Peter Adamson '84
Chief Investment Officer for OW Management, LLC (Santa Monica, CA)


Patricia Lebre Alireza '94
Director of Cambridge Pressure Cells (Pasadena, CA)


David H. Anderson '63
Attorney at Law (Retired) (Santa Barbara, CA)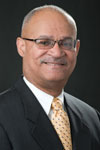 Carl A. Ballton '69
Senior Vice President of Union Bank (Los Angeles, CA)






David W. Berkus '62 P'95
President of Berkus Technology Ventures, LLC (Arcadia, CA)


John G. Branca '72
Partner with Ziffren, Brittenham, Branca, Fischer, Gilbert-Lurie, Stiffelman & Cook LLP (Los Angeles, CA)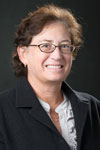 Eileen Anisgarten Brown '73
Real Estate Developer for Brown's Building Blocks (Los Angeles, CA)





Anne Cannon '74
Independent Financial Advisor and CPA (Pasadena, CA)



Don Conlan
President of The Capital Group Companies, Inc. (Retired) (South Pasadena, CA)

Jennifer Townsend Crosthwaite '84
National Bank Examiner-Comptroller of the Currency (Walnut Creek, CA)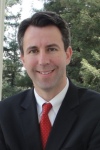 Hector De La Torre '89
VP of Communications and Government Relations for Free Conferencing Corporation (Long Beach, CA)







Jeff Dennis '94, Ex-Officio (President, Occidental Board of Governors)
Managing Partner, Newmeyer & Dillon, LLP (Newport Beach, CA)

Gloria Duffy '75
President and CEO of the Commonwealth Club of California (San Francisco, CA)



Louise Edgerton '67
Secretary, Treasurer & Director of the Edgerton Foundation (Beverly Hills, CA)



Gary Steven Findley '76
President of Gary Steven Findley & Associates (Anaheim, CA)




Charles D. Gold '89
Principal/Leadership Coach, Champions for Growth (Beverly Hills, CA)






J. Eugene Grigsby III '66
President and CEO of the National Health Foundation (Los Angeles, CA)
Ronald R. Hahn '66
Chairman of Lotus Separations, LLC (Scottsdale, AZ)






Fred Hameetman '61
Chairman of the American Group (Los Angeles, CA)
Octavio V. Herrera '98
Executive Vice President and Co-Founder of AlphaGenius, Inc. (Los Angeles, CA)



Julie Dees Johnson '61
Marriage and Family Therapist (Torrance, CA)
Asad Jumabhoy '84
Director at Global Refund Group (Singapore)

John Keister '89
President and Director of Marchex Inc. (Seattle, WA)
Barbara Kemp P'04
Manhattan Prosecutor for Crime Reduction Programs (Retired) (Scarsdale, NY)






Charlene Conrad Liebau
Director of College Counseling Services (San Marino, CA)
Gordon MacInnes '63
Lecturer and Senior Education Policy Expert at Princeton University's Woodrow Wilson School (Retired) (Princeton, NJ)






Janet McIntyre '96
Executive Coach (Los Angeles, CA)

Robert Neithart '87
Executive VP and Director of Capital International Research Inc. (Pasadena, CA)

Joan A. Payden
President and CEO of Payden & Rygel (Los Angeles, CA)
Adam Portnoy '93
President and CEO of Reit Management & Research, LLC (Boston, MA)


John B. Power '58
Partner at O'Melveny & Myers (Retired) (Los Angeles, CA)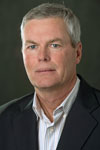 Steven R. Robinson '77
President of SRR Trading, LLC (Moraga, CA)

Rick Rugani '75
Independent Financial Advisor (Retired) (Bronxville, NY)

Janette Sadik-Khan '82
Commissioner of the New York Department of Transportation (New York, NY)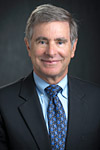 Reid Samuelson '72
Director of Samuelson Partners (La Canada Flintridge, CA)

Catherine Young-Selleck '55
President and CEO of Metaphor, Inc. (Retired) (Menlo Park, CA)

Andrea L. Van de Kamp
Director of Andrea Van de Kamp Counseling Services (Pasadena, CA)

Christopher Varelas '85
Partner at Riverwood Capital (Menlo Park, CA)
Chairs Emeriti
Dennis A. Collins P'94
Retired President and CEO, The James Irvine Foundation (Sonoma, CA)
Virginia G. Cushman '55
Civic Volunteer (Pasadena, CA)
Irwin Field
Chairman and CEO, Liberty Vegetable Oil Co. (Beverly Hills, CA)
Walter B. Gerken
Chairman and CEO (retired), Pacific Life Insurance Co. (Corona del Mar, CA)
Stafford R. Grady, J.D.
Vice Chairman Emeritus, Sullivan Group (La Canada Flintridge, CA)
Peter W. Mullin
Chairman and CEO, Mullin Consulting Inc (Los Angeles, CA)
Trustees Emeriti
Ronald J. Arnault
President, RJA Consultants (Pasadena, CA)
Harry W. Colmery, Jr.
Vice President, Capital Guardian Trust Co. (Pasadena, CA)
Alice Walker Duff '69
President, HMWorks (New York, NY)
Allen Brooks Gresham '53
Attorney, Gresham, Savage, Nolan & Tilden (San Bernardino, CA)
John T. Knox, J.D.'49 P'84
Partner, Nossaman, Gunther, Knox & Elliott (Richmond, CA)
Allen W. Mathies, Jr., M.D., Ph.D.
President Emeritus, Huntington Memorial Hospital (South Pasadena, CA)
Daniel Ian McKinnon '89
Managing partner of Ziff Brothers Investments (New York, NY)
Kristine A. Morris '76
Partner, Morris & Berger (Port Townsend, WA)
Catherine A. Pepe '64
Retired partner, O'Melveny & Myers (Lompoc, CA)
David H. Roberts '67
Retired, Citibank/Citigroup (Woodstock, VT)
Jack D. Samuelson '46 P'72 P'77
Partner, Samuelson Partners (La Canada Flintridge, CA)
Rosemary B. Simmons '53
Former Councilmember (retired), City of San Marino (San Marino, CA)
Tod White '59
Founder and CEO (retired), Blessing/White Inc. (Balboa, CA)
Charles E. Young, Ph.D.
Chancellor Emeritus, University of California at Los Angeles (Sonoma, CA)
Presidents Emeriti
Richard C. Gilman, Ph.D.
Theodore R. Mitchell, Ph.D.
Robert A. Skotheim, Ph.D
John Brooks Slaughter, Ph.D.
Phone: (323) 259-1438
Email: trustees@oxy.edu