Occidental College is an urban liberal arts college which seeks to maximize its involvement in the rich cultural and civic life of Los Angeles. The Office of College Events is a client service department responsible for the collaboration and administration of VIP events in addition to coordinating many of the over 300 events on campus. The Office of College Events designs, produces, and manages impeccable events for the College.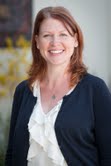 Kimberly Uribe
Director,
Office of College Events
Office: (323) 259-2523
Email: kuribe@oxy.edu
The Director of College Events provides leadership and professional expertise on the planning and implementation of the College's full spectrum of events. Working with many departments on campus the director plans and coordinates an annual calendar of events and collaboratively plans high quality events while ensuring the annual themes and strategic objectives of the campus are upheld.
Dorothy Fields
Events Assistant,
Office of College Events
Office: (323) 259-1346
Email: dfields@oxy.edu
The Events Assistant is a liaison for the President's Office with internal and external contacts and assists with planning, managing, and staffing various events held on and off campus.
Location: Third Floor, AGC