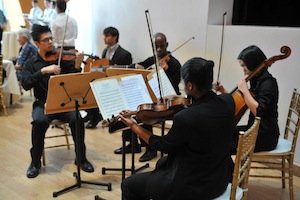 As a musician at Oxy, I have been offered a plethora of opportunities to not only continue my interest in music, but also work with awesome students, faculty, and alumni organizations! Here are just a few awesome music/instrument-related things Oxy has given me!
To clarify, I am not a music major, nor do I plan on becoming one. I also do not consider myself a superb musician. I am just a simple cellist who's somewhat involved with the various opportunities that the music department has held. I'm sure the music majors get even more perks!
1. Oxy-Cal Tech Symphony Orchestra - This orchestra is unique in that it composes (pun-intended) of not only Oxy and Cal Tech students, but also community members! Even though our orchestra members come from a wide range of ages and backgrounds, our wonderful conductor...
Read More