It's hard to believe that it's been three months since my last blog post, and that I go home in less than two weeks. So much has happened since I left Seattle, I'm not sure where to start. If you've been following my personal travel blog, you know I've traveled all over Italy and all over Europe. I've seen some of the world's best art museums, and I've eaten a ton of great food. I've also struggled with more than one language barrier, been eaten alive by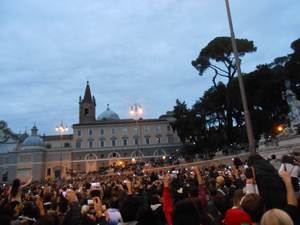 mosquitoes and other buggy little things, felt homesick, and I got my iPhone stolen. Study abroad has been the best experience of my life, but I'd be lying if I said it was all roses.
I thought study abroad would be about Rome (new friends! new city! new...
Read More