2020 Winner, Excellent Program of the Year Award: 365 Series by Habiba Hopson '20 and Esther Karpilow '22
The Intercultural Community Center is proud to be home to Occidental College's 365 Series. This student-led collaborative series of programs will recognize black history, black lives, and blackness at Oxy and beyond. More specifically, it aims to send an important message: February is only a starting place in the acknowledgement and celebration of black history and identity. This is how the ICC launched the 365 Series during last year's celebration of Black History Month: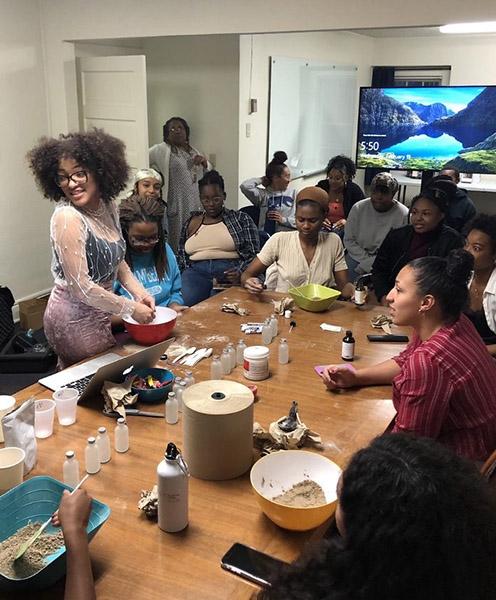 • Feb. 19 from 5-6 pm: "Love Your Hair'' led by Irma Breakfield, Oxy's Black Student Alliance, and Oxy alumna, Dionne Wesley '18 at the ICC. Students had the opportunity to learn how to care for natural, kinky, curly, wavy, coiled hair and take home a hair care goodie bag.
  • Feb. 20 from 5-6:15 pm: Sonya Renee Taylor is an author, poet, spoken word artist, speaker, humanitarian and social justice activist, educator, and founder of The Body is Not An Apology movement. Sonya Renee's workshop in Choi Auditorium focused on radical self-care within activist communities and is available for viewing here. 
  • Feb. 24-25 from 3-6 pm (2 day workshop): "Athlete of Color Learning Practicum: Cultural Wealth and Social Entrepreneurship" led by Oxy alumnus, Marcus Forbes '18, CEO & Founder of Forbes Sports Education, also at the ICC. Event info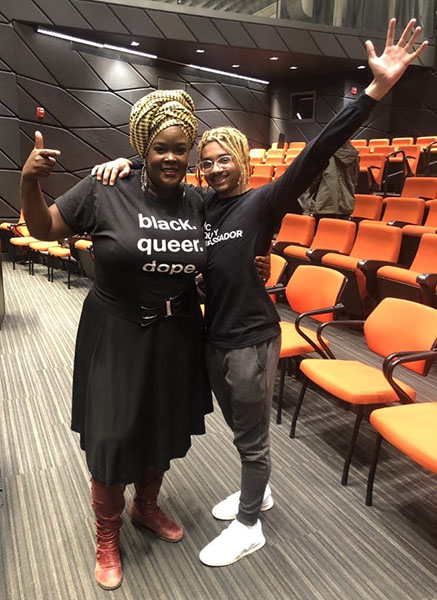 • Feb. 27 from 5-7 pm: ICC hosted a Community Mixer for students, faculty, staff and alumni who identify as black to come together and enjoy food and music. 
  • Belonging in the Academic Commons presents Black History: Black History at Oxy display, co-created by ICC Equity Ambassador, Nick Graves, and Special Collections as well as the curated book collection featuring an array of black authors. Follow us on instagram/oxy_icc to stay up to date on projects like this!